BlimBurn Seeds
Blimburn Seeds has spent several years building a bank of high-quality beans that are 100% unique to this breeder alone. Even where this seed bank lists the all-time classic strains that are available elsewhere, they're bred from the most exquisite and exclusive genetics to guarantee unstoppable results.
Bilmburn pride themselves on being true breeders focused on preserving some of the best marijuana strains in the world and producing unique, new hybrids - all while maintaining standout yields, superior taste and high potency. Their cannabis seeds come in feminized and autoflowering varieties we're sure you're going to love, so SeedSupreme Seed Bank makes sure we stock the best of this reputable breeder, including the famous Chocolopez.
Origins
Blimburn Seeds dates back to 2002, though little is known about these innovative breeders and their early days or motivation beyond the love of breeding new strains of cannabis and a belief.
That staunch belief is that seeds are always more productive than cuttings, and guides their goal of achieving maximum stability in their strains, focusing on epic tastes, prodigious production and high psychoactive levels - all in favor of their genetics replacing the cuttings some use for quality.
Brand Evolution
A Unique Seed Producer
Unlike some, the Blimburn Seeds breeders have restricted themselves to a relatively compact catalog of seeds.
Rather than focusing on quantity, Blimburn prioritizes quality and performance above all else. Specifically, the company's strains are designed to combine the simplicity of growing from clones with the widely-acknowledged benefits of growing ganja directly from the seed.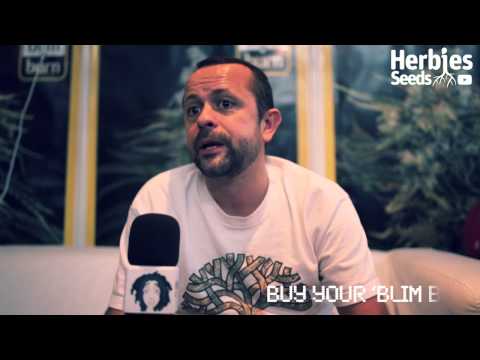 Despite having been around for a comparatively short period of time, these breeders have already earned a reputation for the consistent quality of their strains - not to mention, the exquisite properties of some of their 100% exclusive feminized strains.
Renowned among commercial cultivators and casual growers alike, Blimburn Seeds is primed for a successful future at the very top-reaches of the industry.
"We are breeders, and our genetics are unique because Blimburn Seeds do not repackage seeds, or produce for others. Blimburn Seeds is the result of years of study, in cultivation and breeding of the cannabis plant that finally has materialized in this new brand... will change the creation and distribution of cannabis seeds in this country and perhaps in the whole world.
"Our main objective, apart from creating great-tasting genetics, good production and high psychoactive levels, is to achieve maximum stability of our strains." - (Blimburn Seeds)
Products of Passion and Professionalism
Outperforming the competition by a considerable margin, Blimburn Seeds insists on personally verifying the quality of each and every seed that makes it out into the open. This guarantees not only superior germination rates, but the consistent production of strong, healthy and high-yielding plants.
"Blimburn is well known for the high quality of its seeds. All Blimburn Seeds are completely unique and are the results of years of study, hard work and stabilisation." - (Blimburn Seeds)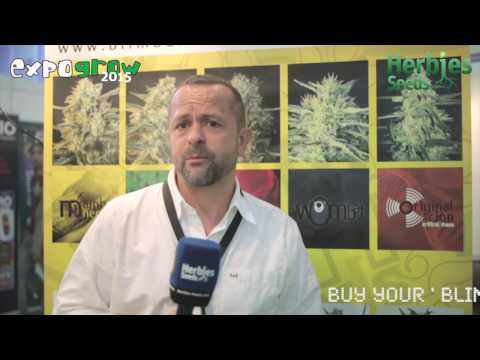 Essential Strains
Where cannabis cultivation has been legalized, Blimburn has become a household name among true connoisseurs and experienced growers.
Their ever-in-demand range of premium weed seeds includes some perennially popular best-selling strains we know you won't want to miss:
Cream Caramel Auto
Characterized by her sultry-sweet fragrance and fantastically creamy aftertaste, Cream Caramel Auto combines the genetics of three equally epic Indica strains - Blue Black, Maple Leaf Indica and White Rhino. The result of which is a potent and powerful specimen, often producing up to 20% and delivering consistently exceptional yields.
Originally exclusive to her native Spain, Cream Caramel Auto is now a renowned superstar on a global scale. Treated to appropriate indoor growing conditions, this beauty is capable of producing up to 500g of quality ganja per plant after a nine-week flowering period. Cream Caramel's high is everything you'd expect from a powerful Indica - deeply relaxing and borderline incapacitating.
Orka
An equally heavy-hitter on the exact opposite side of the spectrum, Orka is one of the most powerful and enjoyable Sativas on the market right now. Perfect for an invigorating wake and bake or afternoon pickup, Orka gets to work immediately with an intense cerebral uplift that edges close to psychedelic.
Engineered by combining the genetics of Haze and White Widow, this durable and resistant specimen often produces up to 21% THC. Routinely proving too much for the uninitiated to handle, she's definitely more for seasoned tokers who can handle a seriously heavy hit.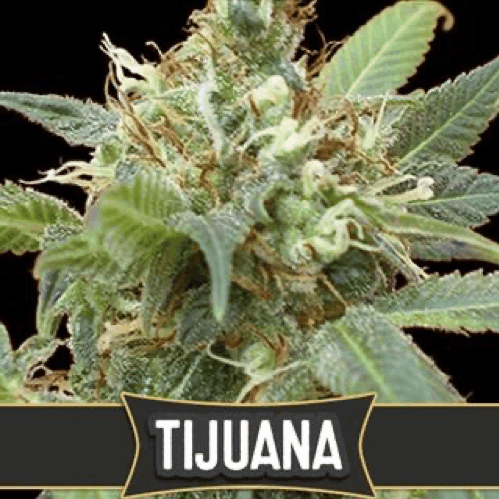 Tijuana
Named after one of the world's most notorious capitals of all things hedonistic, Tijuana represents a daring combination of Kali Mist and Original Haze. Capable of producing high THC levels that are practically off the scale, Tijuana is an energizing and uplifting strain to be enjoyed with care if your tolerance is on the low side.
Flowering times come in at around 80 days, after which you'll be looking at up to 400g of buds from every plant. That is, assuming you've the space to cope with it - these plants routinely reach upwards of three meters in height. Still, give her what she needs and you'll be rewarded with a treasure trove of fabulously fragrant and fruity nugs in quantities you really won't know what to do with.
Kabrales
If you're familiar with the product it was named after, you'll know exactly what to expect from Kabrales. In her everyday guise, this stinky strain is an extremely funky and divisive Spanish Cheese that tests even the most discerning palates. It's pretty much the same case with Kabrales, which was created by combining the genetics of two equally pungent Cheese strains.
When Kabrales plants reach maturity, the stench can be picked up on from miles around. Her potency on the nose gives some indication of her power in general, reflected in a potent THC content that edges towards 20%.
She's quite a tall girl, with plants capable of reaching up to 300cm in height, so you'll need plenty of space to get the best out of them. In return, you'll be rewarded with a bountiful harvest of Indica-heavy bud of immense quality, with a fragrance that has to be experienced to be believed.
Wombat Feminized
One of the company's most popular exclusives, Wombat delivers the goods by combining the very best of Critical Mass and Original Haze. Something of a wolf in sheep's clothing, Wombat plants have a relatively modest and understated fragrance during the flowering stage. Likewise, she's got the sweetest of sweet flavor profiles that implies a relatively gentle ride.
In reality, this is the kind of strain you hit if you want to be blasted into the stratosphere indefinitely. Uplifting in the extreme, a sense of lingering euphoria and complete contentment is all but guaranteed. Wombat also has a comparatively short flowering time of just eight weeks, despite producing consistently huge yields of the good stuff.
Northern Lights Automatic
A strain that needs no introduction, Northern Lights has been doing her thing on a global basis for almost 40 decades. Refined and perfected along the way, this legend among legends is a direct descendant of indigenous Afghani and Thai landrace varieties. Some of the most popular strains in the world have since descended from Northern Lights, which continues to prove a perennial favorite all over the world.
Spicy, sweet and perfectly pungent, Northern Lights combines a state of dreamy euphoria with complete and total physical relaxation. She's also a comprehensively easy specimen to grow indoors, with a flowering time of just eight weeks on average.
Orient Automatic
Bursting with exotic spice and that quintessential hash-like fragrance, Orient Automatic immediately transports you back to your first ever hash experience. A near-pure Indica with deeply sedating effects, Orient packs a weightier punch than her moderate THC content would suggest. With Orient, it's all about nostalgia - the classic body-busting hash experience, brought firmly into the 21st century.
Best of all, Orient autoflowering strains rarely reach more than 80cm in height and progress from seed to harvest in as little as 70 days. Treat your plants to the odd trim here and there to keep the foliage under control and you'll be rewarded with so much in return.