An all-new seed producer with their sights set on a successful future, Breaking Buds has wasted no time engineering and introducing a whole collection of new and innovative strains. Created exclusively using the highest-quality genetics the commercial cannabis market has to offer, every Breaking Buds strain has been meticulously crafted to maximise flavor, fragrance, potency and yields.
These breeders are known for reviving old marijuana patterns while never overlooking the modern marvels either in their commitment to preservation and genetic improvement.
They have quickly spread across Europe and are gathering a great reputation for the stability and uniformity of their strains, offering a selection of feminized and autoflowering varieties - all of which are available to purchase here at SeedSupreme Seed Bank.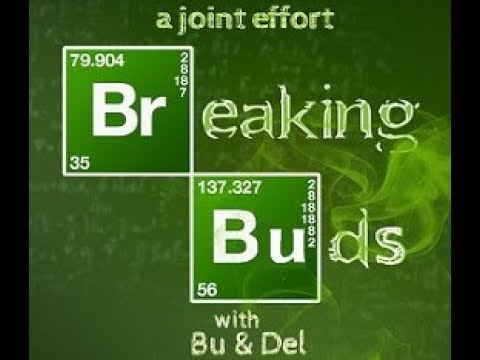 Origins
Based in Alicante, Spain, Breaking Buds Seeds came into existence driven by their dedication to rescue legendary marijuana strains through cultivation and commitment to continuous research, and the love of a certain ground-breaking television show.
Breaking Bad took the world by storm, and Breaking Buds got started with every intention of the same. Adopting a name clearly inspired by the beloved drama and even naming their strains after elements of the hit TV series, this seed bank embraces the quality-first do-it-right attitude of the series' own Walter White (though without all the intense and illegal drama, of course!).
Brand Evolution
One to Watch
Much like the series which inspired their name, Breaking Buds has never been one for a grand up-front reveal which answers all your questions, choosing instead to tell their story on their own terms. Consequently, this seed bank are not the most talkative when it comes to discussing their company history - which makes pinning down any backstory, motivations or even the date they were founded somewhat of a challenge.
All that is clear is that Breaking Buds has made quite the name for themselves on the commercial cannabis cultivation scene since their arrival - which stems back to at least 2017.
What's in a Name?
From their name to their logo, it doesn't take a genius to spot the inspiration behind the name Breaking Buds, however, the motivation for such a name choice requires some extra thought.
Considering the global popularity of the show, leading character Walter White's studious and refined approach to his production (where quality equal to perfection is the only acceptable outcome), and the fact that these breeders only deal in exceptional ganja genetics, it seems clear that this seed bank has only two things in mind when it comes to their pot seeds - premium, game-changing quality and perennial popularity.
Of course, you need not be a fan of the Breaking Bad TV series to get one hell of a kick out of the biggest and best strains these guys have put out to date (despite a number of their hybrid strains bearing names inspired by the AMC drama).
Essential Strains
The current cannabis seed collection from Breaking Buds is relatively compact, though populated exclusively by the highest-quality hybrids money can buy.
Of the most popular Breaking Buds strains to have hit the market so far, the following represent the best-sellers among casual growers and commercial cultivators alike:
Chocolate Cookies
True to her decadent name, Chocolate Cookies is one of the dreamiest ganja strains you'll ever be lucky enough to lay your hands on. Engineered by combining the genetics of Chocolope with a Californian descendant of OG Kush, Chocolate Cookies is a fantastic specimen for novice cultivators and guarantees exceptional yields with relatively minimal space required.
Chocolate Cookies hits hard with an immediate narcotic stone, which dissipates quite quickly and is therefore great for socializing at home. That said, take things too far with this strain and she's guaranteed to knock you clean off your feet for the duration. Perfect for relaxing after a hard day or for ensuring you get a good night's sleep, Chocolate Cookies has a fragrance reminiscent of fresh baked goods with just a hint of chocolate.
Blue Sky 99%
Combining the genetics of Matanuska Tundra and Blue Rhino, Blue Sky 99% never fails to take newcomers by surprise. That's because despite being an Indica-dominant hybrid, every aspect of the high is quintessentially Sativa. Blue Sky 99% has been refined and improved extensively over the years, resulting in a euphoric and a truly psychedelic strain that hits hard and fast (and lasts an age).
Blue Sky 99% represents the ultimate alternative to a strong cup of coffee as a daytime smoke, though only when enjoyed with due care and caution. Too much of this stuff and you'll be vibrating uncontrollably for hours, during which you'll have the energy to conquer the world but the physical capacity to do nothing of the sort. Don't let the delicate blueberry fragrance fool you - Blue Sky 99% is uncompromising in the extreme.
Cream Crystal Meth
Created as a posthumous tribute to none other than Howard Marks himself, Cream Crystal Meth combines the genetics of two all-time classics - Critical Mass and Afghan Skunk. The result of which is a durable and exceptionally generous specimen, with a distinct tangerine-like fragrance and an elevated THC content.
Treated to the right conditions, Cream Crystal Meth plants can produce more weed than you'll know what to do with in as little as 50 days. The high is completely unique and therefore difficult to explain, somehow balancing clarity with a sense of contented numbness throughout the body and mind. She's also one of the funkiest strains to come out of Breaking Buds Seeds, making advanced odor control an absolute must.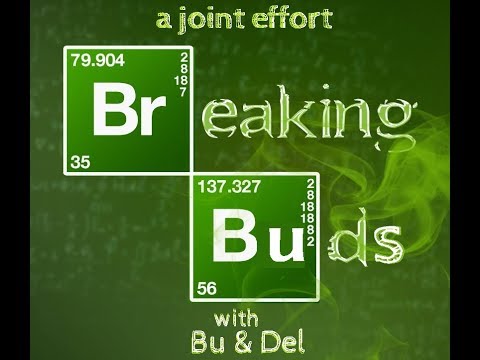 Strawberry Cream
With ancestry native to some of the coolest cannabis cultivation climates in high-altitude Switzerland, Strawberry Cream is one of the most durable and resilient strains on the market. Shy of the extreme, there's almost nothing that can stand in the way of this plant doing her thing. With a relatively short flowering time of just 55 days, Strawberry Cream nonetheless guarantees the most exceptional harvests of sweet-smelling bud, every single time.
True to her name, the fragrance is not a million miles from a decadent strawberry milkshake. Engineered by combining the genetics of Strawberry Creme and Ice Cream, this sublime strain boasts 70% Sativa genetics and delivers a soaring uplifting high accordingly.
Cheeisenberg
No prizes for guessing who this was named after. Slightly more challenging to work with than Strawberry Cream, Cheeisenberg is better suited to experienced growers who know how to avoid common plant problems. On the plus side, show this stuff a little THC in a controlled indoor grow space and you'll be looking at mind-blowing yields within 55 days of flowering.
Keeping such a pungent specimen under wraps isn't easy, though the fragrance is actually closer to corn nuts than it is old-school skunk. You'll still need to consider odor control measures, but Cheeisenberg isn't as instantly recognizable on the nose as you might expect. Plenty of vertical head space is needed for the best possible results, though it's possible to keep these plants under control with careful pruning.
Malverde
Last in our listings comes Malverde, which many say has a sweet and spicy flavor not dissimilar to quality tequila. Which is fitting to say the least, given how Malverde is also sometimes referred to as Mexican Survivor. Everything about this hybrid is designed to get the user as high as possible as quickly as possible, with her 90% Sativa genetics doing the business on what ever ails you at the time.
Flowering times can reach approximately 10 weeks, though reward patience with enormous yields and fabulously fragrant buds. Not recommended for individuals prone to paranoia, anxiety or panic attacks, Malverde hits hard with a cerebral boost that almost always brings mindrace into the experience.