A renowned seed producer at the forefront of the cannabis revolution for Europe and the rest of the world, Buddha Seeds has become a byword for quality among experienced and discerning growers worldwide.
These autoflowering strain specialists are known for being among the first to bring autoflowering strains to the masses, following in The Joint Doctor's pioneering footsteps.
They produce relatively fewer strains of these dwarf pot varieties, but have a great reputation for stable growing and reliable harvests due to the focus being on quality over quantity. Their hybridization projects are also well respected, known to cleverly use the special characteristics of each strain to to fix the phenotype they desire from generation to generation. If you're looking for autoflowering marijuana seeds to grow plants with great taste, yield and potency then SeedSupreme Seed Bank can offer the full range of Buddha Seeds' strains.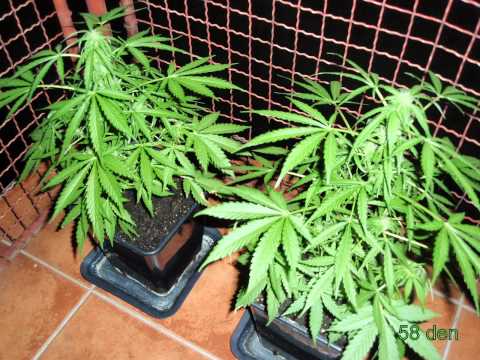 A New Benchmark for Cannabis Seed Quality
Buddha Seeds is one of a growing contingency of seed banks to place much heavier emphasis on quality than quantity. Despite having been around for some time, they've kept their catalog of cannabis varieties relatively compact and modest in size.
The result of which is a small but perfectly formed selection of super-premium recreational and medicinal cannabis variants, which in each instance guarantees consistently superior results.
Based in Spain and proudly serving connoisseur cultivators on a global basis, Buddha Seeds has earned their rightful place among the most celebrated and successful breeders on the scene.
"Buddha seeds works on the stabilization and improvement of cannabis genetics and especially bases its efforts on the production of the best autoflowering. Caring above all the quality and not the quantity Buddha seeds has become in a very short time a benchmark worldwide." - (Buddha Seeds)
Products of Extreme Effort and Dedication
Specializing primarily in dwarf autoflowering strains of unbeatable quality, Buddha Seeds makes the perfect port of call for anyone looking to grow as much weed as possible as quickly as possible.
Particularly if you have very little space to play with and minimal growing experience, you'll be right at home with pretty much anything Buddha Seeds has in their current catalog.
"Each of our varieties is worked with great effort and dedication, to offer a different and innovative result, capable of satisfying the needs of the most demanding cultivator. In Buddha seeds we look for specific varieties for the creation of crosses, with special characteristics of each one of these trying to fix from one generation to another the frequency of genes that have the best phenotypic expressions." - (Buddha Seeds)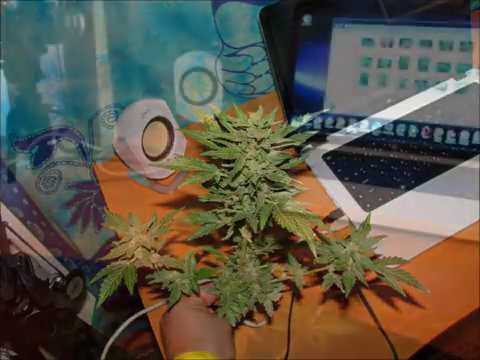 Essential Strains
Just a few top-selling strains from Buddha Seeds that are well worth checking out include the following:
White Dwarf
Tiny in size yet known for packing a serious punch, White Dwarf is capable of delivering generous yields of potent weed just two months after popping the seeds.
Fantastic for indoor grow spaces where you've very little room to play with, White Dwarf is durable, resistant to mold and practically grows herself.  Despite all this, she's also fragrant and flavorful in the extreme, with a classic sweet and skunky aroma you can't help but love.
Syrup
Speaking of sweet, Syrup has a fragrance that is often compared to juicy elderberry with a ginger-like spike in the background. Narcotic in her effectiveness, Syrup is a popular medical cannabis strain that is guaranteed to knock you off your feet with just a couple of modest tokes. Not that you'll need more than this, as Syrup is also known for creating the thickest and most indulgent smoke you'll ever experience, which lingers indefinitely around the home.
Red Dwarf
Similar to her counterpart detailed earlier, Red Dwarf makes the most of whatever space you have available with a compact, durable and super-easy-to-grow specimen. Fragrant, flavorful and unashamedly resinous, Red Dwarf is a great choice for beginners but also has what it takes to satisfy more experienced growers.
Pulsar
Right at the opposite end of the scale, Pulsar has a habit of growing relatively tall, so is better-suited to outdoor environments where possible. A reliable resin producer with a sharp citrus-pine fragrance, Pulsar demands a little more effort than her siblings above, but nonetheless offers so much in return.
Kraken Auto
Many years of intensive research and development have gone into Kraken Auto, which impresses with a minty fragrance and super-fresh flavor. Easy to grow and always on point with its yields and potency, Kraken Auto is notorious for knocking even accomplished smokers clean off their feet. The smoke is practically overpowering in all the right ways, testing the THC tolerance of seasoned stoners and putting pot professionals through their paces.
Calamity Jane
It's a similar story with Calamity Jane, which routinely tests for a THC potency in excess of 20%.
Another heavy-hitter that might just take you off guard, Calamity Jane lulls you into a false sense of security with her sweet citrus fragrance, only to blow you into kingdom come with an exceptionally potent punch. Treat Calamity Jane to well-maintained indoor growing conditions and she'll treat you to an experience you'll never forget.