"CBD Crew" seed bank
CBD Crew was formed with the aim of breeding high quality medicinal marijuana strains that achieve an even ratio of CBD to THC.
This could sound like an over ambitious project but when your founders are Shantibaba (Mr Nice Seeds) and Jaime (Resin Seeds) then you know that they will be bringing the very best genetics and expertise to the table.
CBD Crew now offer this 1:1 ratio of CBD to THC as a minimum on all of their strains, making them the go-to breeders for those in need of medical weed. These breeders are heavily involved with educating people into the benefits of high CBD content and are determined to get this little molecule recognized as beneficial across the world. If you're looking for high quality feminized medical marijuana seeds then SeedSupreme Seed Bank highly recommend the strains produced by CBD Crew.
Origins
Established in 2009 by Shantibaba of Mr. Nice Seeds and Jaime of Resin Seeds, CBD Crew is on a mission to revolutionize the production and distribution of exceptional medicinal marijuana strains.
With a firm focus on CBD-heavy cannabis primarily for medical purposes, CBD Crew continues to impress with their dynamic and innovative collection of strains to suit all requirements and preferences.
Brand Evolution
Superior CBD Products for Patients Worldwide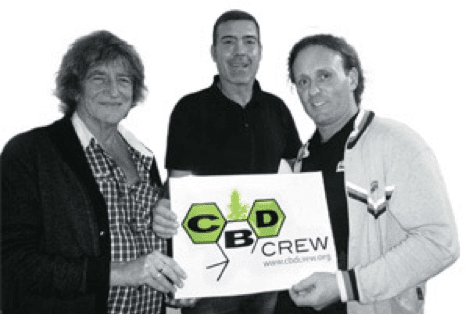 CBD Crew is one of a growing number of established and reputable seed producers to both recognize and exploit the extraordinary properties of CBD. While the vast majority of cannabis engineers continue to focus their efforts on recreational cannabis with high THC potency, companies like CBD Crew are prioritizing the therapeutic tokers.
The result of which is an expanding and diversifying market for superior CBD products, which are not simply engineered to get the user 'high'. As more people than ever before turn to medicinal marijuana to self-medicate, innovators like CBD Crew are expected to play roles of growing importance in the future of commercial cannabis research and development.
"During the past decade science has demonstrated that CBD is a potent antioxidant with strong anti-inflammatory qualities. Jaime and I both believe that patients should be given a chance to cultivate and employ CBD-rich cannabis to self-medicate. We wish to offer a well-tested natural alternative in a seed form." - (Shanti, CBD Crew)
CBD and THC in Perfect Harmony
Rather than prioritizing one cannabinoid over the other, CBD Crew is instead on a mission to produce the finest cannabis on the market with a perfectly balanced THC to CBD ratio. Research having suggested that it is only when both of these cannabinoids are brought together that the 'entourage' effect makes incredible things happen.
In addition, the perfect ratio of THC to CBD can also create strains with broad appeal for recreational cannabis users alike. Though not primarily designed to get you high, a strain with a modest amount of both THC and CBD is good for a balanced and manageable buzz at any time of day.
"Cannabidiol — CBD — is a compound in Cannabis that offers various beneficial properties. Taken alone, CBD is not psychoactive; when mixed with THC it tends to smooth and modulate the euphoric effects of THC, often this is something patients tend to dislike in high THC strains.
"After decades only high-THC Cannabis, CBD-rich strains are now being grown by and for medical patients. CBD has demonstrated neuro-protective effects in some pathological conditions, and its anti-cancer potential is currently being explored at several academic research centres worldwide." - (Jaime, CBD Crew)
CBD Revolution
"I feel the revolution is coming and slowly patients will start to try the effects of CBD for themselves: there is nothing more convincing than a patient that can testify the effects of this molecule and suggest it to other patients! Let's not forget that CBD was always present in hashish, like charas and Moroccan, where the resin from many different plants is mixed together. We are just aiming to have that THC:CBD ratio combination in one bud!" - (Shanti CBD Crew)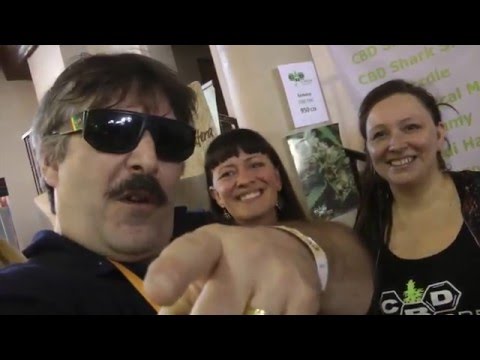 Essential Strains
Each of CBD Crew's most celebrated strains is no less than a masterpiece of modern engineering in its own right. Though it has to be said that if you're out for a true taste of what CBD Crew is capable of, sinking your teeth into one or more of the following comes highly recommended:
Therapy CBD
A true world first in every sense of the word, Therapy CBD is a generous-yielding strain with an extensive list of potential therapeutic applications.
THC to CBD content can vary from one batch to the next, though CBD is almost always present in levels at least five times greater. The result of which is a fragrant, flavorful and enjoyable strain to indulge, which gets the job done without getting you high. Yields of around 500g for every square meter of grow space are the norm, after a relatively short flowering time of around eight weeks.
CBD Critical Mass
Striking the absolute perfect balance between CBD and THC (1:1), CBD Critical Mass is one of the hottest therapeutic strains on the market right now by a considerable margin. Famed for her sweet and sticky aroma with plenty of floral honey notes, CBD Critical Mass produces exceptional quantities of quality cannabis after around eight weeks of flowering.
Popular medicinal applications for CBD Critical Mass include the elimination of everyday anxiety and stress, thanks to the strain's modest 5% concentration of both CBD and THC. An enjoyable strain you'll probably find you cannot get enough of.
CBD Shark Feminized
Every bit as evenly balanced as her counterpart above, though in this case with around 6% THC and 6% CBD. CBD Shark Feminized is a fast producer with a flowering time of no more than eight weeks, famed for her fruity fragrance with an interesting hint of onion and garlic in the background. It may sound a little strange, but it somehow works - leaving behind a rich and satisfying aftertaste that lingers indefinitely.
Anxiety and mild depression are no match for this stuff, which also delivers a gentle yet noticeable body buzz for all round enjoyment.
CBD Skunk Haze
This stuff is not just one of the most famous strains to have come out of CBD Crew - she's also one of the most prized and prestigious medical marijuana strains on earth.
Perfectly balancing 5% THC with 5% CBD, CBD Skunk Haze is renowned for her fantastic skunky fragrance with plenty of sharp citrus and pine freshness in the background. All of which translates to a quintessentially old-school skunky-haze flavor profile, with just the right amount of dank to keep you interested. Flowering times are a little longer at around 10 weeks or so, though what this stuff produces when the plants reach maturity is extraordinary.