"Cream Of the Crop Seeds" seed bank
Famed for engineering and introducing some of the most fragrant and flavorful strains on the scene, Cream of the Crop is a recognized innovator for the worldwide cannabis community. With combined industry experience of several decades, the dynamic team behind Cream of the Crop knows how to transform ambitious visions into exceptional marijuana strains at surprisingly affordable prices.
Having spent years researching landrace breeds to create the very best new strains, they are now in a position to offer a variety of high THC, thoughtfully bred, hybrid cannabis strains. These top-notch crosses are beautiful and dank, with a huge range of variety to suit every toker. These feminized and autoflowering seeds represent the best couch-lock, buzz, unique tastes and fantastic colors from the Cream of the Crop Seeds collection, here at SeedSupreme Seed Bank.
Rewriting Cannabis History for the Masses
For almost a decade now, the folks at Cream of the Crop have been experimenting with some of the most creative and innovative cross-breeding techniques of any pot producer. Rather than falling in line with the same standards most breeders stick with, these guys are all about bold, brave and occasionally bizarre experimentation.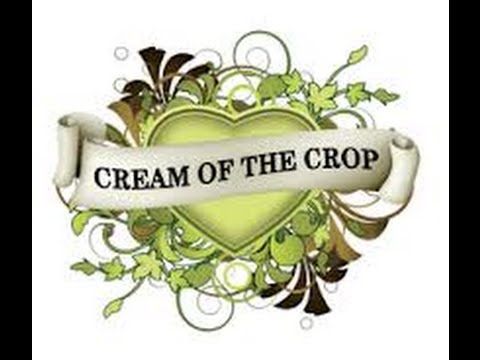 The result of which is a 100% unique and exclusive collection of quality cannabis strains to suit all tastes and preferences. Each of which has been meticulously refined and stabilized to ensure consistently superior results. One taste or smell of what's on offer at Cream of the Crop and you know why these guys have such a stellar a reputation among commercial cultivators and casual home growers alike.
"The world of Cannabis has come a long way since 6000BC. The ganja of those ancient times must have been amazing but it's now 2019 and us clever humans treat these plants like pedigree dogs! Taking the best genes and characteristics from different varieties we've cross bred them to create beautiful, smelly mongrels of nature with their own distinct character traits." - (Cream of the Crop)
The Finest Marijuana Money Can Buy
True to their name, Cream of the Crop specializes in just that. Each and every strain populating the COTC collection today is a product of pride, passion and professionalism in the extreme. These are the kinds of cannabis breeders who flat-out worship the plants they work with - a far cry from your generic breeder who's simply in it for the cash.
Though perhaps even more impressive is Cream of the Crop's relentless commitment to affordability and value for money. Even with their most celebrated strains and exclusive cannabis collections, you'll never find yourself overpaying for the finest weed seeds money can buy.
"Our goal was to offer the finest Cannabis available on the market today, the absolute Cream of the crop and sell them at an affordable price so that everyone may enjoy Earths most sacred plant. Our research was conducted and compiled over the last 7 years and we now feel we have finally reached our goal. Cream of the Crop has the strain of your dreams at a price you can afford, that's our promise!!" - (Cream of the Crop)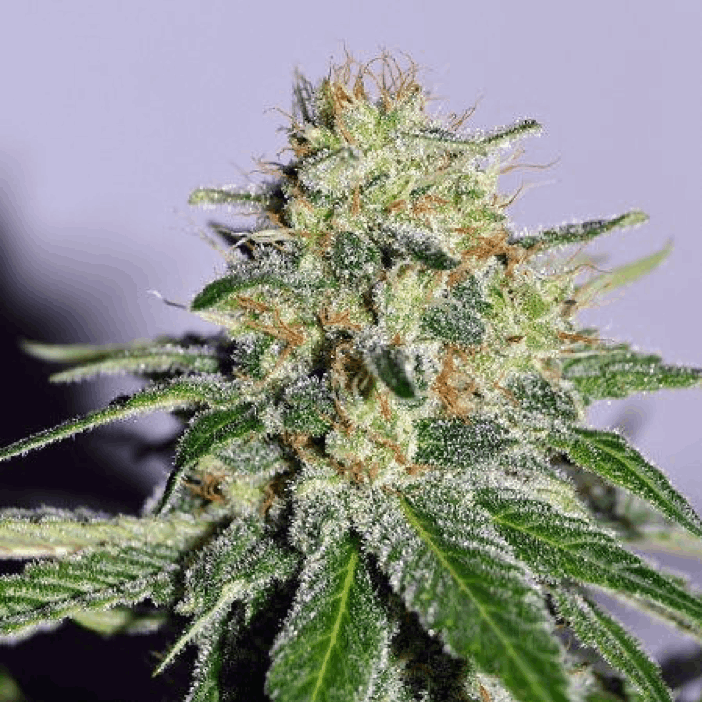 Essential Strains
"Whether you're looking for something classic, something fruity, colourful, or quick C.O.T.C have a strain for you. You may be after bud that's sweet, Kushy, chemy or even a little trippy - the strains we have chosen are, in our opinion, perfectly tailored to suit every smoker and their preferences. We then made these strains available at a very competitive price so that everyone can own their very own piece of modern day "high grade" ganja genetics." - (Cream of the Crop)
Pretty much every strain currently populating the Cream of the Crop collection is unlike anything you've experienced before. Not that this is surprising, given how all Cream of the Crop strains are 100% unique and exclusive to this breeder alone.
You'll find them for sale all over the place, but you know exactly where they came from.
As things stand right now, the following represent just a few of the biggest and best-selling strains to have come out of Cream of the Crop in recent years:
Bruce the Russian
Engineered to combine exceptional THC production with yields more generous than you'll know what to do with, Bruce the Russian is an uncompromising powerhouse of epic proportions. Combining the genetics of Bruce Banner and White Russian, Bruce the Russian delivers exactly what you would expect with this kind of superstar linage.
Expect a super fruity fragrance with plenty of juicy strawberries and a distinct hint of fuel in the background, translating to a balanced and flavorful smoke that lingers for hours on end. The high is as beautifully balanced as the fragrance and flavor profile, combining a hard-hitting cerebral high with a relaxing and enjoyable body stone.
Expect yields of up to 600g per square meter of grow space after 10 weeks of flowering, with THC potencies often exceeding 20%.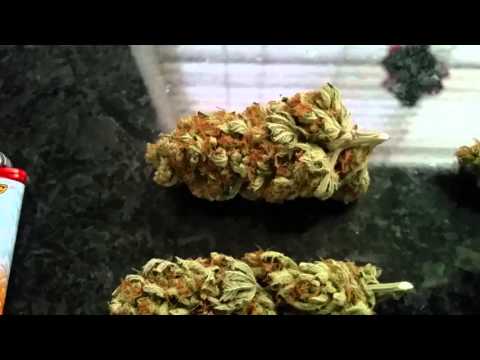 Crop Doctor
The ultimate crowd-pleaser for recreational and therapeutic tokers alike, Crop Doctor boasts one of the most interesting THC to CBD ratios of any strain out there. Typically packing a modest THC content of around 7%, Crop Doctor often produces an extraordinary 10.5% CBD.
All of which results in a predominantly therapeutic strain, which nonetheless delivers an exceptionally gentle and controllable buzz you can't help but love. Perfect for anyone with a low THC tolerance or a tendency to suffer panic attacks or anxiety, Crop Doctor brings on the kind of idyllic contentment you'll wish was permanent.
If all this wasn't enough, Crop Doctor is exceptionally easy to grow, produces the most fantastic citrus fragrance and has a gorgeous hashy flavor with tons of exotic spice.
Custard Cream
You don't name a strain after the one of the world's most celebrated and cherished cookies if you're not totally confident you've created a masterpiece. Thankfully, that's exactly what Custard Cream is - a potent, heavy yielding hybrid with the most decadent vanilla flavor and sticky-sweet goodness by the boatload.
This is the kind of strain you simply cannot resist the moment it hits the nose. A daring three-way combination of Afghani X Nepalese hash plant X Hawaiian, Custard Cream has an average THC content of around 20% and produces up to 400g of mouth-watering marijuana for every square meter of grow space.
If you're not already salivating by the time you light her up, Custard Cream is notorious for bringing on the most relentless munchies imaginable. Hence, you'll probably want to ensure you've a King's ransom in cookies close to hand, as you'll be settling in with this stuff for the duration.
Cropical Fruit
Last in our own brief listings comes Cropical Fruit, which is a firm contender for the single fruitiest automatic strain you'll ever taste. A daring five-way combination of superstar genetics (Jack Herer X UK Skunk X Big Skunk Korean X Ruderalis), Cropical Fruit really is the ultimate cocktail of all things ripe and irresistible.
Expect plenty of fresh mango and grapefruit flavors, with just the right amount of classic skunky dankness in the background. Every bit as refreshing as her fragrance and flavor profile, Cropical Fruit immediately brings on a surge of motivated energy and alertness, keeping you energized and feeling on top of the world for hours on end.
If all this wasn't enough, Cropical Fruit plants are an absolute sight for sore eyes, with elegant light purple leaves and a fine coating of powdery platinum resin for unbeatable bag appeal.