Dark Horse Genetics
Established by the madman responsible for one of the most famous strains of all time, the world-renowned Bruce Banner strain, Dark Horse Genetics is a seed producer of real pedigree. Based in Spain though now operating on a global basis, Dark Horse Genetics has built a strong following by committing itself exclusively to the most fragrant, flavorful, and heavy-yielding seeds you'll ever try your luck with.
With over 15 years of experience, multiple Cannabis Cup wins and the world's strongest strain, Bruce Banner, Dark Horse Genetics is now proud to offer its private selections to all, each with its own delightful characteristics and worthy of consideration for any cannabis seed collection.
Origins
Dark Horse Genetics was founded by the breeder of the world famous Bruce Banner strain. They seek to bring new exciting flavors to the market with their access to the world's best clones and privately selected phenos.
After moving back to Denver in 2008 and creating Delta9, they released the Bruce Banner as their house strain to much fanfare, long lines and wait list pre-orders to the hoards trying to get this strain.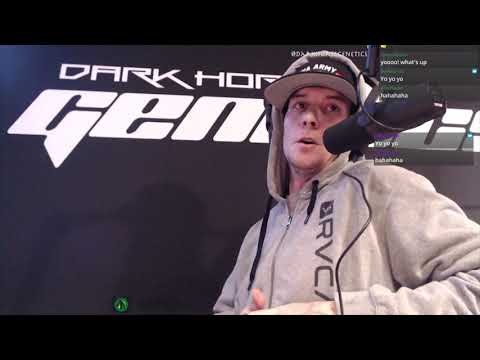 Brand Evolution
Award-winning Flagship
Bruce Banner swiftly became the stuff of legends among even the most discerning cannabis users in the community.
Named for the Incredible Hulk's alter ego, this award-winning strain is no less a powerhouse than the mighty green Goliath himself and has claimed a number of coated accolades over the years, including:
Winning the High Times Caregivers cup 2009
High Times Cannabis Cup Denver 2014
Best US Non-solvent Hash 3rd place
Highest Tested THC in High Times Cannabis history
High Times' Strongest Strain on Earth
9th place on High Times 25 Greatest strains of all time
What's in a Name?
To be frank, Dark Horse Genetics is worthy of any title but this one.
The term 'dark horse' usually applies to someone or something that takes you by surprise, having been initially counted out of the running. Given that Dark Horse Genetics was founded by the chap responsible for creating the iconic Bruce Banner cannabis strain, these guys were never going to be anything but superstars on the scene.
Hence, you couldn't really call this company a dark horse - more a sure-fire bet from day one.
Collectively, the team behind Dark Horse Genetics has decades of experience cultivating and breeding the most astonishing strains the commercial market has ever seen. Recipient of countless Cannabis Cup awards over the years, Dark Horse Genetics continues to set an impossibly high standard with their rich and remarkable collection of high-profile strains.
Whether you're all about fragrance, or flavor of face-melting effects, you'll find your perfect strain in the current Dark Horse Genetics catalog.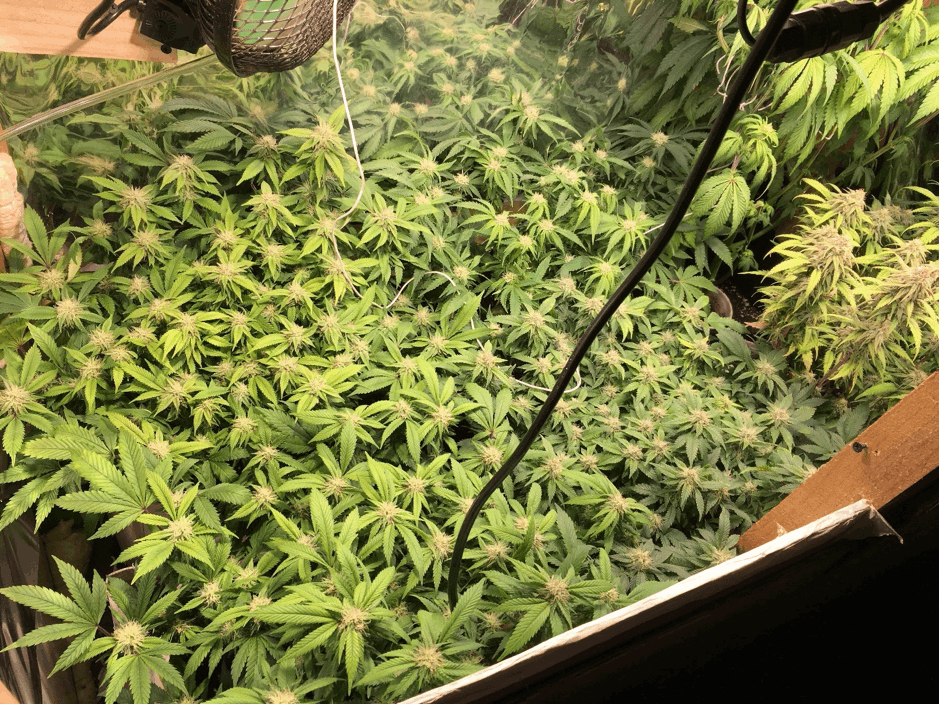 Essential Strains
Narrowing things down to just a few front-runners from the Dark Horse Genetics collection isn't easy.
Nevertheless, the following top-selling seeds have well and truly earned their place in commercial cannabis history books, having taken everything that makes weed wonderful to an entirely new level:
Sagerbloom Haze F2
This masterpiece of a monster came about by combining the genetics of Super Silver Haze and Grimace OG, resulting in an exceptionally potent hybrid that routinely tests for more than 27% THC. Delivering the kind of soaring high that almost always crosses the line into pure psychedelia, Sagerbloom routinely takes even the most seasoned stoners off guard with her pure and uncompromising power.
As an added bonus, Sagerbloom Haze F2 plants are relatively easy to grow and produce consistently generous yields after approximately 10 weeks of flowering. Guaranteed to floor you for the duration with one toke too many, Sagerbloom Haze F2 is as fragrant and flavorful as she is full-on in her effects.
Chem Berry D
Just when you thought you'd seen it all, along comes Chem Berry D from Dark Horse Genetics. Created as a combination of Chem D x Strawberry Diesel, the resulting hybrid instantly became a global superstar for the creation of concentrates and extracts. Then again, you wouldn't expect any difference from seeds with a high THC content that tops out at a whopping 32%.
The fragrance and flavor profile of Chem Berry D is exactly as its name suggests, with acrid fuel-like funk punctuated with bursts of juicy berries. Guaranteed to bring on the kind of uplifting energy that'll keep you motivated indefinitely, Chem Berry D makes for the perfect daytime smoke or wake-n-bake. Plus, give this stuff what it needs in an ideal outdoor grow space and you could be looking at 1kg of mind-blowing weed from every single plant.
Strawberry Diesel F2
This was and is a strictly limited-edition version of the all-time classic that is Strawberry Sour Diesel, which was kept alive by a whole bunch of connoisseur cultivators worldwide. Boasting a mouthwatering fragrance and a truly decadent flavor that lingers on the palate for hours, Strawberry Diesel F2 brings all the best attributes of her all-star heritage to the table.
A heavy yielder with a flowering time in the region of nine weeks, Strawberry Diesel F2 produces consistently high concentrations of THC with a great number of tiny trichomes and is comprehensively easy to grow. The high is powerful and long-lasting with intense psychedelic effects, therefore isn't to be approached lightly by newcomers. Indoors, a well-cared-for Strawberry Diesel F2 plant is usually good for around 500g of usable cannabis.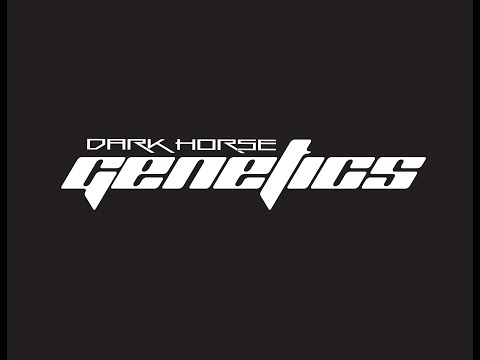 Hulkamania
A daring combination of three stellar strains with very different properties (Zkittlez x Dosi-Dos x Bruce Banner #3), Hulkamania is a veritable cannabis cocktail in her own right. Famed for producing buds as large and rock-hard as Hulk Hogan's biceps, Hulkamania is also noted for her fabulously fruity fragrance profile with tons of tropical tang.
Flowering times come in at around eight weeks, after which you'll be looking at approximately 600g of high-potency pot for every plant grown outdoors. Her relatively even Indica-Sativa split also makes for a beautifully balanced high, which is punchy and powerful yet nicely controllable. Like her siblings from Dark Horse Genetics, Hulkamania is another gift to grow with no specialist skills required.
Orange Blossom Fizz
Last on our shortlist comes Orange Blossom Fizz, which descends from two of the most flavorful strains ever to have emerged on the commercial cannabis scene (Orange Mint x Joe's Lemon). Unsurprisingly, the result of this all-citrus union is a delightfully fresh and fruity fragrance and flavor profile, which belies its origins by bringing a taste of the tropics into the mix.
True to her name, Orange Blossom Fizz can be counted on to deliver the kind of 'fizzing' head buzz needed to turn any social situation into an event to remember. Guaranteed to get you talking (and probably talking nonsense) for the duration, Orange Blossom Fizz is all about relaxed, controlled and enjoyable euphoria at any time of day. That said, physical relaxation eventually takes over and makes it difficult to do much at all, so you'll want to ensure your agenda is clear before getting to business with Orange Blossom Fizz.