If you haven't heard of DJ Short, you haven't heard of quality cannabis.  Backed by almost five decades of experience, DJ Short is the quintessential and original marijuana innovator, famed for introducing some of the most popular strains the world has ever seen - including the legendary original Blueberry strain.
Many people rate DJ Short as one of the most important breeders of all time, his original mix of new genetics with collected landrace strains have raised the bar for breeders everywhere. We have a great selection of DJ Short marijuana seeds available to buy here at SeedSupreme Seed Bank and if you're a true connoisseur we couldn't recommend them more.
Origins
Since the 1970s, DJ Short has been breeding cannabis to the highest quality and is responsible for some of most well respected and best loved strains available, including the legendary original Blueberry.
The philosophy has always been to focus on the taste, smell and type of high before worrying about yields and THC levels. Short therefore prefers to work with a small range of seeds, believing that working with a small quantity of strains allows the seed bank to increase the quality of truly great ganja.
"Short has inherited his passion for cannabis and natural ability to successfully crossbreed Sativa and Indica varieties into award winning super strains from his Romanian great-grandmother. She was a gypsy herbalist who grew cannabis and other herbs for medical purposes, eventually passing down her acquired knowledge and skills to her daughter." - (DJ Short seed bank)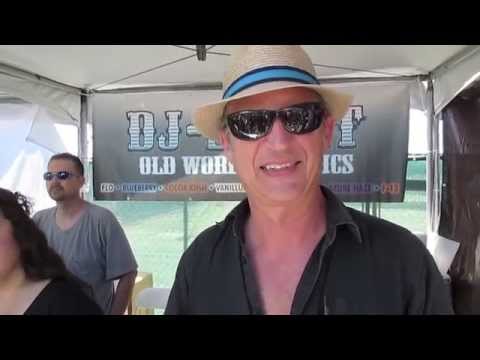 Brand Evolution
The Wizard of Weed
Over the past five decades, DJ Short has earned an extensive range of unofficial handles for a good reason. As far as innovation and all-out cannabis alchemy are concerned, nobody has blazed more trials than this famed breeder.
Despite having started out in 1978 with nothing more than an everyday desk lamp and a handful of seeds, Short went on to create no less than a cannabis engineering empire in its own right.
Today, DJ Short is famed for having introduced some of the most popular and iconic marijuana strains the commercial market has ever seen. One of which being Blueberry - by far one of the most celebrated and instantly recognizable strains ever created. Nevertheless, DJ Short is about far more than this one award-winning strain alone, having produced dozens of extraordinary specimens that have collected countless Cannabis Cups over the years.
"They call him the Willy Wonka of Pot, the Wizard of Weed, and the Cannabis Professor – and all of the above terms do DJ Short absolutely justice. A Detroit native, but currently operating out of Oregon, Daniel John "D.J." Short has been practicing his magical marijuana alchemy since 1978, when he started experimenting with cloning techniques under a fluorescent desk lamp at the foot of his bed.. Since then he has crafted many popular cannabis strains, the most iconic being Blueberry, which actually smells like fresh blueberries." - (DJ Short seed bank)
Innovation and Creativity
DJ Short has always stepped away from the conventional to produce the kinds of innovative and experimental strains you won't find from any other breeder. The fact that he's been granted a spot in the High Times Seed Bank Hall of Fame speaks volumes for his achievements, along with those he works with in the production of new and interesting hybrids.
A firm favorite in commercial and casual cannabis cultivation communities worldwide, DJ Short's most celebrated strains combine remarkable fragrance and flavor with epic effects and an easy-grow experience from start to finish.
"DJ's innovative breeding skills earned him a spot in the High Times Seed Bank Hall of Fame, which commemorates "brave pot pioneers and trailblazers." He was spotlighted as "The Willy Wonka of Pot" in a 5,000-word tome for the website Grantland, and wrote the 2003 book "Cultivating Exceptional Cannabis: An Expert Breeder Shares His Secrets." - (DJ Short seed bank)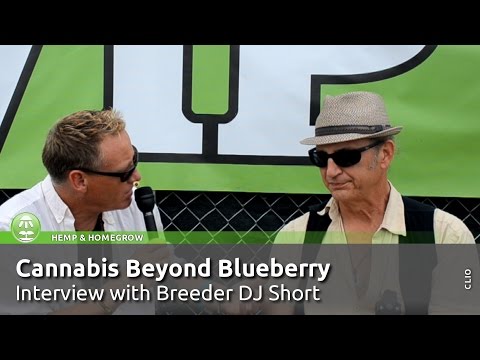 Essential Strains
For obvious reasons, narrowing things down to just a few front-runners with brands like DJ Short isn't easy. Nevertheless, the strains outlined below continue to rank among this seed bank's top-selling strains by far.
And just for the record, each and every one of the following strains is a Cannabis Cup winner - some having picked up literally dozens of prestigious accolades over the years:
Blueberry F5
There isn't a great deal you can say about Blueberry that hasn't already been said. One of the world's most famous 80% Indica hybrids that's been around since the 1970s, Blueberry is known for producing the most beautiful purple-tinged flowers with a remarkable berry-sweet aroma.
Blueberry is also famed for her effects, delivering a burst of euphoric energy and motivation that keeps you fired-up for hours on end. Perfect for social situations, or when you simply have things to do and can't really be bothered doing them.
Flo
True to her name, Flo is all about going with the flow and making the best of absolutely every situation. The fragrance and flavor of Flo is reminiscent of old school hash, with tons of exotic spice and peppery musk on the inhale.
Proud recipient of a first-place award at the 1996 Cannabis Cup, Flo brings on a magnificently motivating high that fuels the body and brain with exactly what it needs for hours on end. The fact that she's comprehensively easy to grow is simply the icing on the cake.
Azure Haze
This stuff was created as a joint venture between DJ Short and his son, which involved combining Blueberry with Silver Haze. The result of this all-star cross-breeding experiment was and is an exceptionally vigorous hybrid which couldn't be easier to grow, combining a whole bunch of fruity fragrances from sharp citrus to juicy melon.
Like her counterpart above, Azure Haze is all about that initial uplift and feeling of contented euphoria, which in this case comes on slower and eventually gives way to a dreamy state of idle relaxation.
Vanilluna
True to her name, Vanilluna never fails to impress with her captivating honey-vanilla fragrance and ultra-smooth smoke. Flowering times average around 55 days, after which you'll be looking at a medium to generous yields of extra-dense spade-shaped buds with crystal clear trichome coverage.
The ultimate all-round indulgence for the senses, Vanilluna lulls you into a state of dreamy relaxation for hours on end when you've nothing to do but soak up your surroundings. A great choice for alleviating anxiety and for generally unwinding at the end of a stressful day.
Whitaker Blues
Also concocted by the son of the great man himself, Whitaker Blues is strong, sleepy and certainly not for the uninitiated. Her 80% Indica genetics and high THC content make this strain just the thing for bringing on a narcotic-quality body stone when your 'to do list' is well and truly clear.
During the flowering stage, Whitaker Blues plants begin giving off a fresh and fruity grape-like flavor with hints of vanilla, translating to a smooth and flavorful smoke that's rarely cough-inducing. This stuff is also notorious for bringing on relentless munchies, so be prepared for an insatiable appetite.