DNA Genetics seed bank
DNA Genetics was started in the late 1980's in California by two herb enthusiasts dedicated to collecting Californian strains and seeds from rare landrace plants.
In 2003, they relocated to Amsterdam and DNA Genetics was born so that they could begin breeding their own strains of marijuana, with a focus on medical use. Since their Dutch rebirth, these innovative trailblazers have won multiple Cannabis Cups every year, including for their famous Sativa strain The Martian Mean Green, and have an ever-growing medical catalog of superstar strains, including the likes of Rocklock.
Today, the DNA Genetics library is populated almost entirely by exceptional and award-winning strains of unrivaled quality, which SeedSupreme Seed Bank is proud to present.
A Global Market Leader and Influencer
DNA Genetics is one of a handful of marijuana seed producers to bring true pedigree and experience to the table. Both in Europe and across the United States, DNA Genetics is famous for the production and distribution of quality weed seeds that perform with true consistency and reliability.
Firmly committed to quality over quantity, DNA Genetics' compact collection of cannabis strains has collectively picked up dozens of prestigious awards over the years. From casual home growers to commercial cultivators working on an industrial level, DNA Genetics has become a staple among those who know and appreciate quality when they see it.
"DNA Genetics; perhaps one of the most well-known and regarded cannabis brands in the world was formally established over thirteen years ago in Amsterdam. At the time it was the only market that provided a place for legal and commercial cannabis activity.
"During this period DNA Genetics were able to develop their brand as well as influence the global market, developing high quality seeds directly from California to the then only legal market in the entire world." - (DNA Genetics)
Quality Medical Cannabis Seed Producers
One of the many things that sets DNA Genetics apart from the competition is their founders' commitment to medical marijuana research and development. Rather than focusing their efforts exclusively on recreational cannabis markets, DNA Genetics continues to set new standards in quality and effectiveness for the therapeutic tokers.
Particularly as interest in the wide-reaching properties of high CBD strains grows worldwide, DNA Genetics is responding with a more dynamic and diverse catalog of quality weed seeds than ever before. Many of which have been engineered primarily with medicinal cannabis audiences in mind.
"After having spent more than a decade building the brand in the European marketplace DNA has simultaneously been developing strategic partnerships throughout the world, directly entering into each legal market as the laws in each territory changed to provide for legal cannabis enterprises.
"DNA Genetics intentions have not changed from the moment the company was created and will continue to provide and supply the highest quality cannabis seeds for the medicinal and recreational markets." - (DNA Genetics)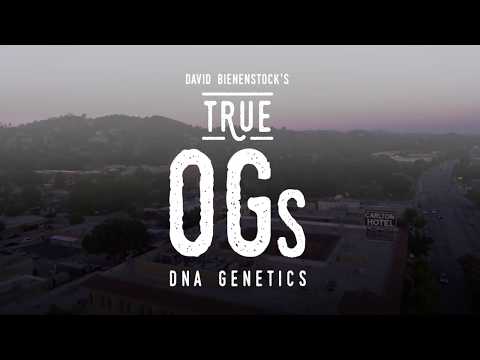 "DNA's development in Southern California soon became synonymous with their brand, something that would permanently set their name apart from the mainstream market and industry. Their deep insight and vision of a global cannabis culture became a competitive advantage, something that is difficult to match or replicate.
"Over the years, DNA has strived to push boundaries and develop new genetics that not only set trends but allowed them to become unique over everyone else in the marketplace." - (DNA Genetics)
Essential Strains
The vast majority of top-selling strains from DNA Genetics have scooped up a long list of prestigious awards and accolades over the years. Each of the following having been singled out numerous times for quality and performance, providing a cross section of the quality DNA Genetics stands for:
24k Gold
This all-star strain was never going to be anything but an award-winner, having amalgamated the genetics of two of the most extraordinary hybrids of all time - Kosher Kush and Tangie.
The resulting beauty is a mind-blowing hybrid that combines all the fruitiness you'd expect from Tangie with more Kush dankness than you'll know what to do with - all wrapped up in a plant that's easy to grow and guarantees generous yields after just nine weeks of flowering.
Cannalope Haze
Just one hit of Cannalope Haze is enough to get that feeling of pressure building around the eyes and temples, quickly melt away through the body and brain to alleviate anxiety, stress, depression and fatigue.
Not the ideal strain for social situations, Cannalope Haze is a fruity, smooth and enjoyable strain for when you've nothing to do but enjoy a little me-time. Assuming all you've got on the cards is rest and relaxation, it really doesn't get much better than Cannalope Haze.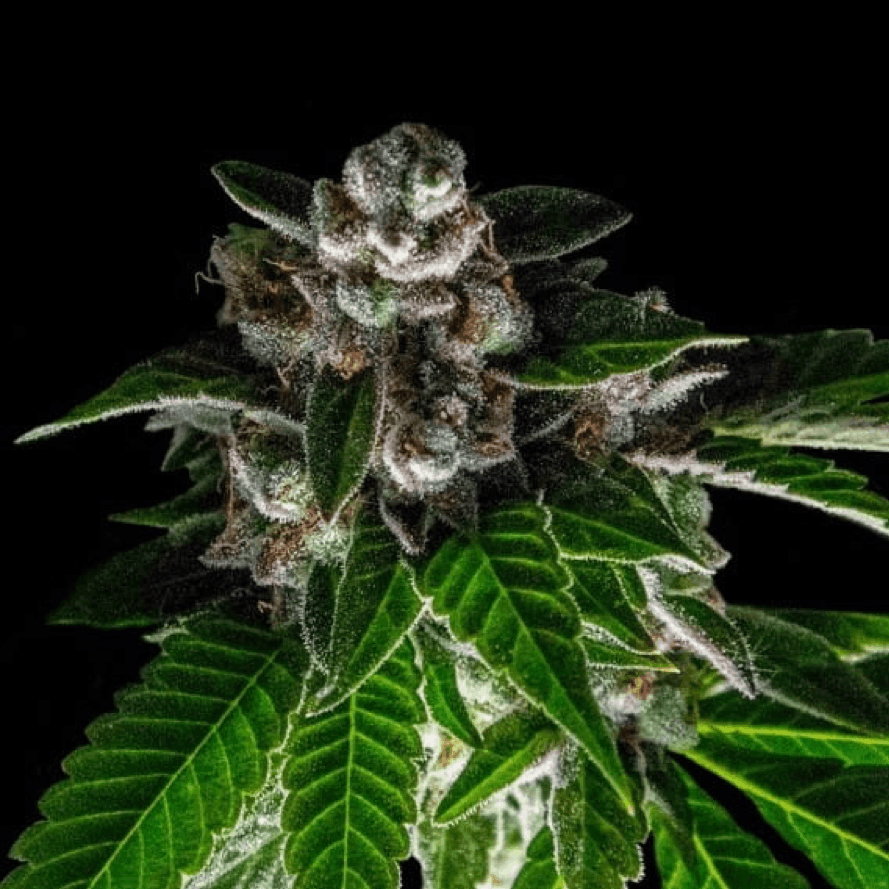 Lemon Skunk
Another classic of classics, Lemon Skunk is by far one of the sweetest, tangiest and tastiest citrus-heavy strains on the market right now. The list of awards and accolades this stuff has picked up over the years reads like a who's who of anything worth winning.
As for the effects…well, you probably wouldn't be reading this right now if you've never experienced Lemon Skunk for yourself, so you know exactly what it's all about!
Kushberry
When a breeder like DNA Genetics warns you of the strength of one of their strains, you better approach it with care. Which is precisely the case with Kushberry, which by a considerable margin is one of the most potent and powerful strains these guys have produced to date.
Bursting with tropical fruit flavors and fragrances, just a couple of hits is enough to knock you off your feet and eventually bring on the best night's sleep of your life. Unsurprisingly, Kushberry has a huge following among therapeutic cannabis users worldwide.
Sleestack
Engineered specifically to keep plant sizes under control without affecting yields, Sleestack boasts the kind of resin production that has made this strain a firm favorite for making hash and extracts. Aromatic and fabulously flavorful, Sleestack flowers in as little as nine weeks and is an absolute dream to grow from start to finish. She also picked up the 1st place award at the Legends of Hash Dinner 2011 - one of many accolades to have gone the way of Sleestack.