Dutch Passion
Dutch Passion was established in 1987 as one of the first professional Dutch seed banks and these days are recognized as probably the best still around (in fact they were crowned Best Seed Bank at Spannabis 2014).
A pioneering seed bank with a passion for perfection, these innovators transformed the face of the cannabis community in 1997 with the introduction of feminized weed seeds and quickly made a name for themselves as pioneers with new autoflowering hybrids.
Their huge range of strains never compromises their reputation for supreme genetic quality, phenotype stability and germination success rates. With countless awards under their belt, tremendous strain acclaim among the recreational and medical marijuana worlds, and premium quality feminized, autoflowering, high THC and CBD-rich strains (such as CBD Skunk Haze - a 1:1 THC to CBD hybrid created in collaboration with CBD Crew), we at SeedSupreme Seed Bank are proud to present these outstanding seeds to the world from these 'Masters at Work'.
Origins
The founder of Dutch Passion, Henk van Dalen, started breeding and collecting cannabis seeds at some point in the early 70s. With the Netherlands already being one of the biggest markets for weed seed imports from around the world, he soon realized that growing your own ganja meant accessing a significantly superior product come harvest time.
A series of cross-breeding experiments resulted in the development of a bunch of new and exciting strains, which went down a storm with those who tried them out. After concluding that a lot of people would be happier growing their own plants at home than buying cannabis from other sellers, Henk van Dalen formally established the Dutch Passion Seed Company in 1987.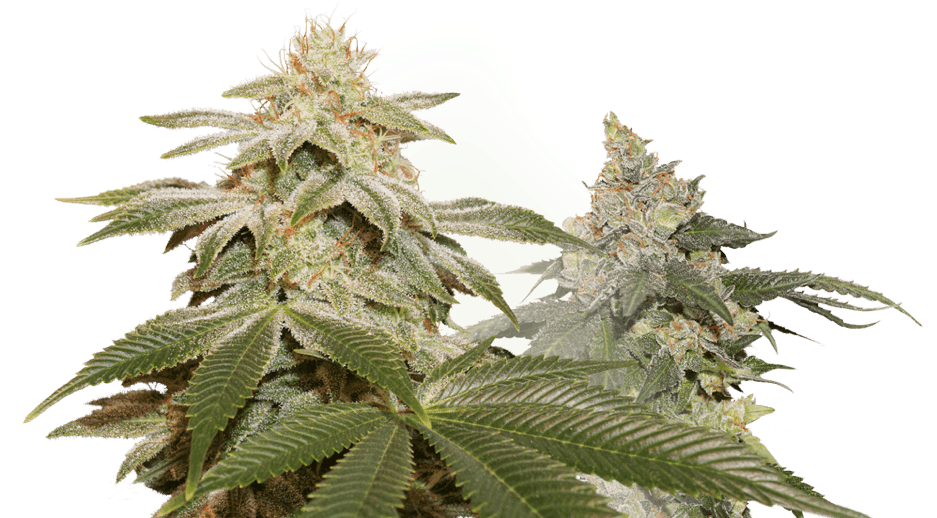 Brand Evolution
Masters of Innovation
After just 10 years in business, Dutch Passion would unknowingly revolutionize cannabis cultivation for millions of future growers. They were the first seed bank in the world to produce feminized seeds, which have since become the standard go-to for casual and commercial growers worldwide.
Since then, the seed bank has been investing heavily in the research and development of superior stains for all purposes. More recently, the company's cannabis engineers have been focusing more heavily on high CBD strains for therapeutic consumption.
Across the board, all Dutch Passion strains are created using their own original bank of ganja genetics, which dates back almost four decades.
Dutch Passion Today
Dutch Passion's commitment to its own exclusive genetics continues to give the brand a distinct edge over its rivals. Many contemporary seed banks create 'new' forms of cannabis by simply combining two or more existing strains from other seed banks and producers. The difference is that everything that comes from these Dutch breeders is made exclusively using their own existing varieties and unique genetics.
This ensures the kind of consistent quality that is second to none. It's also the reason why Dutch Passion and several of their most game-changing strains have picked up any number of prestigious awards and accolades over the years. One of which was for Best Seed Bank at Spannabis in 2014.
The team has an enormous following in their native Netherlands and an audience of millions of fans and followers worldwide - all of which come back time and time again for the kind of premium quality many comparable seed banks simply cannot rival.
"Dutch Passion understands the needs of the modern grower. Our seed collection offers something for everyone. From the very best legendary varieties with original genetics to the latest high-performance, high speed, Autoflower varieties.
"Dutch Passion believes that recreational cannabis, used responsibly and sensibly, is a healthier option to the 'legal' alternatives of alcohol and tobacco. When used in moderation we believe that cannabis is a safer drug than alcohol with less damaging side effects and less damage to wider society." - (Dutch Passion)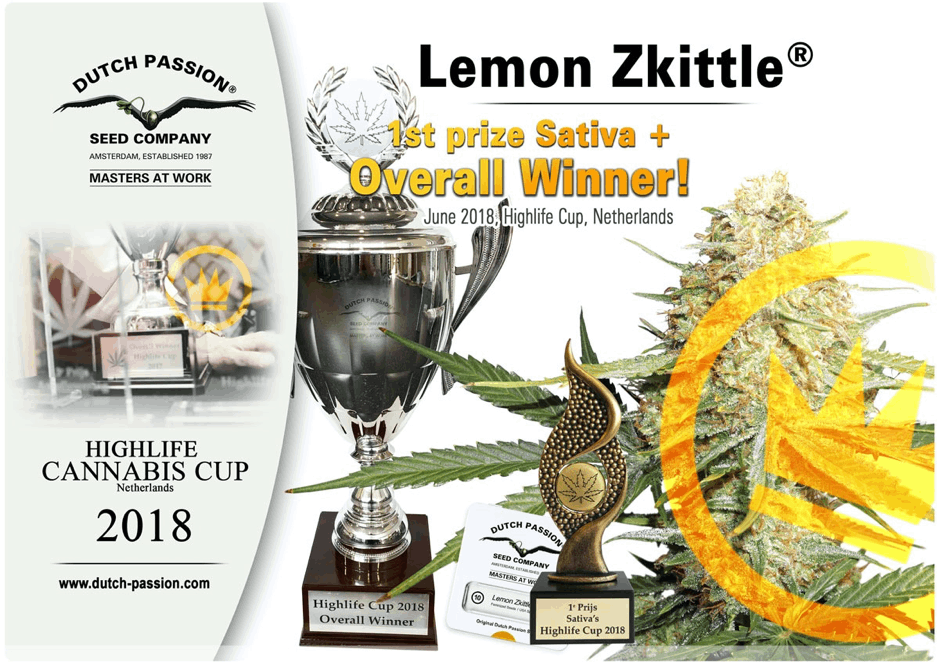 Three Primary Principles
According to Dutch Passion, the company owes its success to three important and unbreakable principles, which are as follows:
"Firstly, we collect and breed the best cannabis genetics to allow the self-sufficient grower the chance to grow the very best quality cannabis for themselves.
"Secondly, we continue to pioneer innovation. We invented feminized seeds in the 1990s and more recently we have set the highest standards with feminized auto-flowering seeds. Dutch Passion has never been afraid to overturn conventional thinking in order to offer better seeds.
"Thirdly, we offer our customers the best levels of customer service. We have remained in business over several decades by providing seeds of the highest quality and reliability and have millions of satisfied customers. If for any reason at all you are not satisfied with our seeds then contact us and we will make things right."
Pioneering Autoflowering Marijuana Seeds
Perhaps the most important achievement in the history of Dutch Passion is the introduction of autoflowering weed seeds in the mind 1980s. For the first time, it became possible for amateurs and established growers alike to cultivate cannabis without worrying about lighting cycles. Along with simplifying the cultivation process from start to finish, autoflowering strains are also ideal for short summers, or the production of generous quantities of ganja in the shortest possible time.
Given the right conditions, an autoflowering strain can go from seed to harvest in as little as 11 weeks.
Since 2010, the mainstream marijuana market has been dominated by autoflowering seeds from a variety of international seed banks. However, Dutch Passion is one of the few that acknowledge autoflowering strain research and development as an ongoing process. Today's leading autoflowering varieties are the best they've ever been, but there is always room for improvement.
Brand Promise
According to Dutch Passion, the goal of the company is to continue as an independent and 100% self-sufficient specialist at the forefront of quality cannabis cultivation. Investing equal amounts of time and effort in both medical and recreational marijuana research, these talented Dutch breeders continue to fly the flag for both consistency and quality.
Not to mention, the development of some of the most iconic strains the market has ever seen and will ever see.
"Buying from Dutch Passion means buying with confidence from an established leader in the business. Many of our customers have trusted Dutch Passion to supply their seeds for many years and continue to buy from us knowing that we are here to help them in the unlikely event of an issue with our seeds." - (Dutch Passion)
Essential Strains
To a degree, you could say that this seed bank is responsible for each and every feminized and autoflowering strain on the market today. Other than this, the company has come up with several all-time classics during their time in business - the following being perhaps the most memorable of all:
Blueberry
An Indica-heavy hybrid with a flowering time of approximately nine weeks, Blueberry is one of the most popular strains ever to come from Dutch Passion.
Boasting a beautiful berry fragrance and fruity flavor profile that's borderline irresistible, Blueberry is also known for her calming and relaxing high that's rarely overpowering. Even though she's not the easiest to grow, a little TLC goes a long way with this beauty.
Frisian Dew
Frisian Dew is a perfectly balanced hybrid with a 50/50 split between Indica and Sativa genetics. She was engineered by combining Skunk and a Purple Star, resulting in a stunning tapestry of purples and vibrant greens when the plants reach maturity. Very easy to grow indoors or out, Frisian Dew is a heavy yielder and an equal heavy-hitter.
Expect an immediate cerebral uplift, followed by a weighty yet manageable full-body stone that lingers for hours.
Durban Poison
Refined over the decades since its introduction in the 1970s, Durban Poison is a powerful and potent specimen that's not for the faint-hearted.
Ideal when you need a vigorous and long lasting burst of creative energy, Durban Poison delivers the typical Haze flavor and fragrance with plenty of exotic spice - all from a plant that yields with consistent generosity and displays excellent resistance to most common plant problems.
Power Plant
Dutch Passion's infamous Power Plant needs little to no introduction - a notoriously high-yielding specimen that also produces THC by the bucketload. Mature plants rarely reach more than around 120 centimeters in height, yet have the potential to put out up to 600g for every square meter.
A little of this stuff goes a long way, meaning you'll almost always end up with more than you know what to do with.