Elemental Seeds is the seed producing branch of a Californian cannabis collective, Elemental Wellness, who have been breeding award-winning strains since 2010, including many High Times Cannabis Cup wins.
They began with some cuts of a superb OG Kush strain which they bred into a stable, well honed & super dank version of their own called True OG, which went on to win 5 Cannabis Cups over the next 4 years. Since then, these Californian breeders have created a range of regular and feminized strains, most of which are based on the superb Indica genetics of True OG.
These guys are at the cutting-edge of medical marijuana, breeding extremely potent medicine whilst maintaining high levels of taste and dank. Get in your element, buy Elemental Seeds right now, here at SeedSupreme Seed Bank.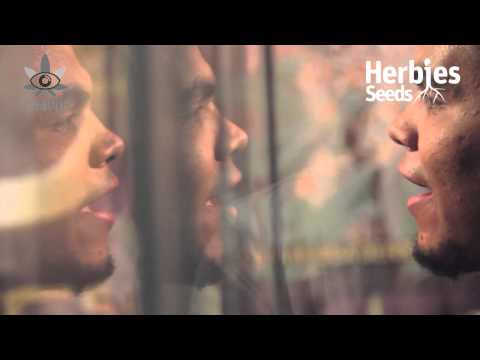 A Collective of Cannabis Cultivation Connoisseurs
The awards and accolades picked up by Elemental Seeds over the years say all that needs to be said about these guys' capabilities in quality cannabis seed production. Along with producing a wide variety of award-winning strains across multiple categories, they're also one of a select handful of breeders to have been credited with breeding one of the strongest weed strains of all time.
At the time of her launch, True OG towered over the competition with a high THC content that dwarfed anything up for grabs from any other breeder - though her five gold medal wins and two trophies were awarded on the basis of more than potency alone.
Like all good breeders, Elemental Seeds is firmly committed to fragrance, flavor and enjoyment, alongside power and potency.
"Elemental Seeds is a partnership of renowned breeders, and is home of the multi award-winning strain, The True OG. The breeders and growers at Elemental Seeds are credited with countless High Times wins, including 5 gold medals and two trophies for The True OG. The True OG made the High Times list of 10 Best Strains of 2015, and also wowed Jamaican judges at the Negril High Times Cup in 2016, winning in the Best Grow style category." - (Elemental Seeds)
Strongest Strain on Earth
"With its knock-out punch potency, The True OG earned the exclusive title, "Strongest Strain on Earth" by High Times, and is the most requested strain at Elemental Wellness in San Jose.  Patients travel hundreds of miles to get a taste of it, a testament to the unique talent and sensational grow style of Elemental Seeds producers." - (Elemental Seeds)
Essential Strains
Not content with simply reinventing or regurgitating what's already out there, Elemental Seeds is committed to the production of rare and exclusive seeds you won't find from any other breeder. Whether you're out to blow yourself into kingdom come or relax and unwind with something slightly less explosive, you'll find something unbeatable in the current Elemental Seeds collection. 
In any case, if you're looking to get a taste for the best strains Elemental Seeds has brought to the world to date, set your sights on any of the following and you won't go wrong:
The True OG
No ifs or buts about it - you cannot consider yourself a true cannabis connoisseur until you've experienced The True OG firsthand. Admittedly, some newer strains have taken THC levels even further by breaching the 30% threshold, but The True OG will always be noted for having been named "The Strongest Strain on Earth" by High Times at the time of her launch.
Routinely testing for approximately 27% THC, The True OG remains one of the most potent and pungent strains you're ever likely to experience. Flowering times come in at around 55 days, after which you'll be treated to a consistently generous haul of earthy and fuel-heavy weed with trichomes for days. The high is intensely stimulating, getting to work of mind and body at the same near-overpowering punch.
Unless you know exactly what you're doing and can handle a ton of THC, The True OG is to be approached with extreme caution.
Honey Bananas
True to her name, Honey Bananas is one of the most decadent and mouthwatering strains ever to have hit the commercial market. Engineered by combining the genetics of Honey Boo and Strawberry Bananas, Honey Bananas gives off the most fabulously fruity flavor with buckets of bananas and a sugary-sweetness that's impossible to resist.
Around 60 days of flowering is all it takes to produce more weed than you'll know what to do with, which like her counterpart above gets to work on body and mind in blissful harmony. She's not quite as strong as The True OG, but what she lacks in pure potency she more than makes up for with an unforgettable fragrance and flavor profile.
Gummy Bears
Speaking of sugar, spice and all things nice - Gummy Bears is an all-time classic from Elemental Seeds, created by combining the genetics of Trueberry and Big Lemon. A firm favorite among flavor-chasers on a global basis, Gummy Bears has a fragrance almost identical to her namesake, though with a hint of fresh pine in the background.
As the flowers reach maturity, they begin to develop an eye-catching coating of sticky-sweet trichomes that resemble caramelized sugar. All of which makes Gummy Bears the perfect choice for producing cannabis concentrates and extracts, along with irresistible edibles of all shapes and sizes.
Berry Bomb
A true collector's item and a prestigious product among cannabis connoisseurs, Berry Bomb is a staple in discerning dispensaries across California and beyond.  Distinctive in her appearance and character, Berry Bomb was engineered by combining the genetics of Blackberry and Blue Dynamite - two equally celebrated strains in their own right.
Berry Bomb is an Indica-dominant hybrid with a quintessentially Indica high, complimented by sweet and fruity flavors that linger on the palate for hours. The purple hues the plant produce come maturity makes for magnificent bag appeal, while the 55-day flowering period and super-easy cultivation cycle make Berry Bomb the perfect choice for newcomers.