"Emerald Triangle" seed bank
Backed by more than 20 years of industry experience, Emerald Triangle is a veteran on the cannabis cross-breeding scene. As committed to the research and development of quality medical cannabis as top-of-the-line recreational weed, Emerald Triangle is the name behind some of the most celebrated strains to have hit the market to date.
Coming out of the famed Emerald Triangle region of Northern California, this 7 person breeder collective embrace fully organic growing techniques and old school breeding programs to ensure the quality of their strains. Genetic stability is their highest priority, meaning you will always get the plant you were promised. As you'd imagine most of their strains are West Coast Kush crosses, but you'll find some really interesting Sativa flavors in there to keep you excited. Check it out now and buy yours right here at SeedSupreme Seed Bank.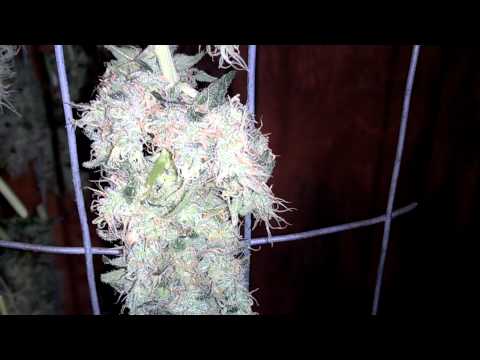 Committed to Quality Cannabis Genetics
Owned and operated by a team of veteran seed producers with combined experience of more than two decades, Emerald Triangle is a noted innovator on the commercial cannabis scene. With an established presence in both the United States and Europe, Emerald Triangle has become a byword for quality among home growers and commercial cultivators alike.
Specializing in an extensive range of recreational and therapeutic strains for all purposes, Emerald Triangle is committed to the preservation of quality genetics and the optimization of yields for all types of growers.
From high THC strains to CBD-heavy variants with minimal psychoactive properties, the Emerald Triangle seed catalog is as diverse and dynamic as any out there.
"We have invested a lot of time and energy collecting quality genetics from all over the globe. We have used all of this collective knowledge and experience to create the perfect seeds for you." - (Emerald Triangle)
Leading the Field for Future Generations
Emerald Triangle is one of a select few major seed producers to demonstrate relentless commitment to the production and improvement of medicinal marijuana for therapeutic applications.
Alongside the company's main collection of recreational and THC-heavy strains, Emerald Triangle has also put their name to a growing series of CBD strains created with therapeutic tokers in mind.
"Our vision for the future is to carry the torch for our generation, to improve and preserve the quality of genetics, so that in the future people will have the same chance to access the healing and medicinal properties that this amazing plant has to offer." - (Emerald Triangle)
Precision Engineered for Perfect Performance
"Tried and tested...We are focused on providing meticulous care to our strains and always ensure genetic stability; we do this through regular breeding. We guarantee that this maintains long-term stability so that you end up with the perfect seed.
"All of our seeds are tried and tested by ourselves and peers to ensure perfection. At Emerald Triangle we specialize in many varieties of seeds consisting of both Regular which are bred in California and Feminized which are bred in Europe." - (Emerald Triangle)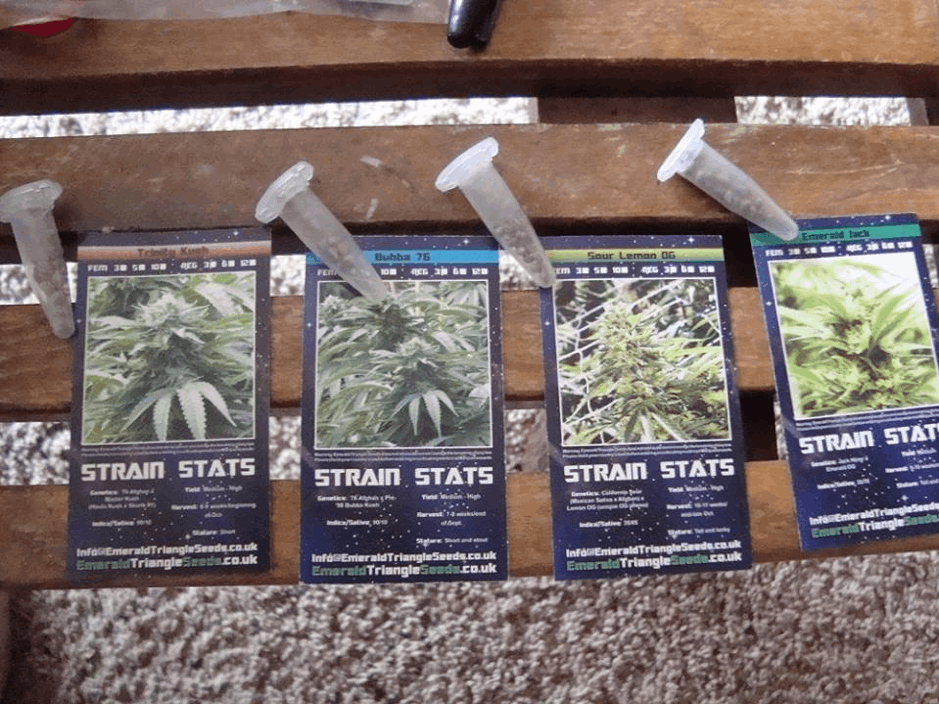 Essential Strains
The current Emerald Triangle seed catalog features more than 80 impressive specimens, making it difficult to single out the 'best' strain they've produced to date. In terms of top-selling strains, however, the following consistently rank among the most popular and sought-after products from Emerald Triangle:
Blackberry OG
A three-way combination of Black Domina, Very Berry and Lost Coast OG Kush, Blackberry OG is known for her beautiful berry fragrance and super sweet candy-like aftertaste.
Boasting excellent resistance to mold and pest infestation, Blackberry OG is suitable for indoor and outdoor cultivation environments, demanding little in the way of TLC from start to finish. Yields are also impressive, given the compact and controllable nature of the plants throughout the cultivation cycle.
Blackberry OG CBD
Created primarily with medical marijuana users in mind, Blackberry OG CBD brings all the fabulous fragrance and flavor of the original to the therapeutic side of the scale. The only difference being that Blackberry OG CBD is a significantly elevated high CBD strain with lower THC concentration, amplifying the hybrid's therapeutic properties and minimizing any psychoactive effects. All of which adds up to a beautifully balanced and enjoyable experience, which is good for just about any time of day.
Cheesy Headband
Combining the genetics of two of the most celebrated strains of all time, Cheesy Headband is characterized by the kind of fragrance that's as challenging as it is complex.
Considered something of a connoisseur's strain, Cheesy Headband is fragrant and funky in the extreme, with a flavor you either love or loathe. In any case, she's a pungent and potent specimen that guarantees an enjoyable ride, just as long as your nose and taste buds can handle her.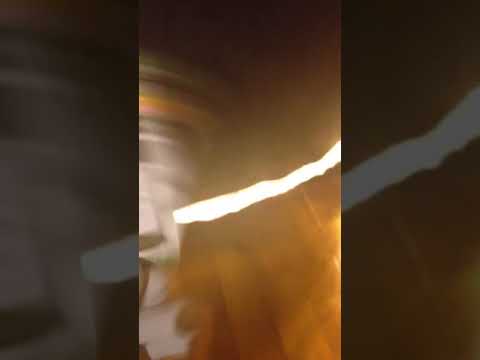 Critical Sour Diesel
Speaking of pungent, Critical Sour Diesel is the kind of strain that's borderline impossible to keep under wraps towards the end of the cultivation cycle. Bursting with heavy fuel fragrances and almost acrid sourness, Critical Sour Diesel produces bumper yields of up to 500g per square meter of grow space in as little as 45 days of flowering. Controlled indoor conditions are ideal, though you'll need a decent odor control setup to deal with the stench.
Grapefruit Kush
Somewhat at the opposite end of the scale, Grapefruit Kush has a significantly more modest and crowd-pleasing fragrance that's bursting with juicy grapefruit and zesty citrus.
A couple of heavy hits is enough to bring on a soaring and uplifting cerebral high, with plenty of social energy and positivity. All of which is backed by a gentle yet enjoyable body buzz to keep things nice and balanced, making Grapefruit Kush a great choice for just about any time of day. She's also great for beginners, given her comparatively low potency and easy-grow characteristics.
Headlights Kush Auto
A daring combination of Lemon OG Kush, Original Haze and Northern Lights, Headlights Kush Auto is the kind of strain that practically grows herself. If anything, the biggest problem with Headlights Kush Auto is keeping her under control - not getting things up and running in the first place. Expect a decent 180g or so of quality cannabis from every plant, with abundant resin production and that classic Kush fragrance that harks of all things spicy and exotic.
Lemon Diesel
Last up, the combination of two super-sour specimens was only ever going to result in something fantastically fragrant and flavorful. The aroma is dominated by bucketloads of gasoline, with plenty of peppery spice and a fresh hit of citrus in the background.
Lemon Diesel is the quintessential creeper, gradually bringing on a state of alertness, motivation and creativity that's great for getting through the more mundane tasks the day throws your way. Despite being a multiple award-winner, Lemon Diesel is surprisingly easy to grow indoors or out.