One of the most famous and celebrated names to have come out of Spain so far, Eva Seeds is a Barcelona-based seed bank with their eyes firmly on the prize. A household name across their native Spain, Eva Seeds has also gained fame (and a decent amount of infamy) on a global basis.
These Spaniards are dedicated to creating stable feminized seeds for their connoisseur-quality marijuana strains, and producing easy-growing strains with high yields, great prices, fantastic looks, smells and flavors. As the name suggests, these seeds are sinfully good and intensely potent - just how we at SeedSupreme Seed Bank like it!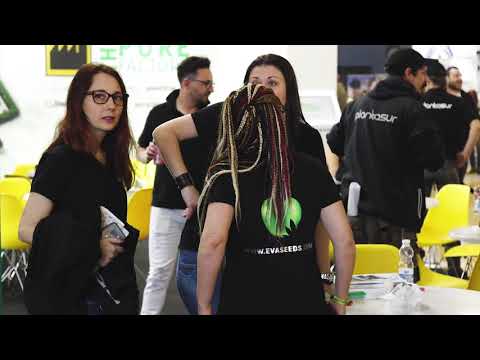 Quality Cannabis, Designed to Deliver
Everything about Eva Seeds' approach to the development and distribution of cannabis seeds reflects the priorities of the real-life grower. Rather than taking things to extremes with complex and demanding strains, they instead focus on what really matters - strains that are easy to grow and consistently produce exceptional yields.
In addition, Eva Seeds makes the bold claim of having achieved a 99.99% viability rate across their entire seed collection. This significantly exceeds the germination rate of many comparable seed banks, which adds up to outstanding value for money with every purchase.
"Eva Seeds is a Spanish Seeds Bank characterized by the high quality of its genetics, as well as the ease of cultivation and high yield of its strains. The cannabis seeds of Eva Seeds are produced in a 100% organic way, without using chemicals or aggressive techniques for the plant. We carry out a multitude of germination test to ensure the viability of 99,99% of our cannabis seeds, thus ensuring a rewarding final experience." - (Eva Seeds)
The Fastest Flowering Times
One of the team's primary areas of expertise at Eva Seeds is the research and development of weed seeds and strains that bring flowering times down to absolute minimums. Many of the strains currently available from Eva Seeds flower in as little as 45 days, making it possible to fit multiple cultivation cycles into a single growing season.
All without compromising the quality or generosity of the resulting harvest, which remains consistently exceptional across the entire Eva Seeds collection.
"After many years of intense selection, we achieved very fast flowering varieties, only 45 days of flowering, without using any crosses with Ruderalis or other auto-flowering varieties. Our Cannabis Seeds are of the fast flowering photo-dependent feminized varieties, which guarantees a high quality final product, great performance and spectacular smell and taste." - (Eva Seeds)
Always Experimenting and Innovating
"We also offer Limited Editions: these types of seeds, created form elite crosses of different varieties of the world, are designed to generate a greater genetic diversity than our standard varieties, which are more stable. If you are looking for a special mother that nobody else has, our Limited Editions could be your choice." - (Eva Seeds)
Essential Strains
A noted innovator on the European cannabis cross-breeding scene, Eva Seeds is always on the lookout for new and interesting ways to combine genetics to create something special. As things stand right now, the most popular and celebrated strains to have come out of Eva Seeds' labs to date include the following:
Lemon King
Created by combining the genetics of Space Bomb and Critical Swiss, Lemon King encapsulates everything this renowned breeder is about. Plants that are exceptionally easy to grow, flower in as little as 48 days and produce epic quantities of cannabis from comparatively small plants.
Lemon King has a stimulating, uplifting and energizing effect, complimented by a sharp citrus fragrance and a lingering fruity aftertaste. Get it right and you'll be looking at a THC content in the region of 23%.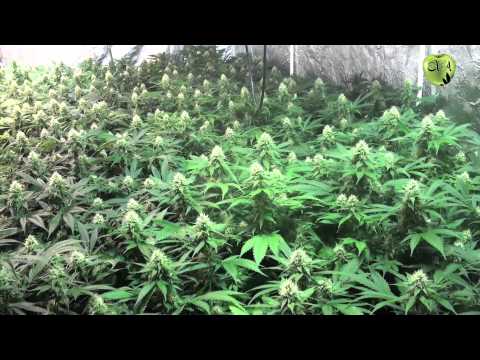 Jamaican Dream CBD
An outstanding specimen for therapeutic tokers, Jamaican Dream CBD has a CBD content that averages around 15% and a much lower THC content in the region of 7%. All of which adds up to a beautifully balanced experience, with minimal psychoactive properties for a gentle uplift and a sense of relaxed contentment. Jamaican Dream CBD is also characterised by her sweet and citrusy fragrance, along with a short flowering time of approximately 45 days.
Only CBD
As the name suggests, Only CBD practically eliminates THC from the equation and has absolutely no psychoactive properties whatsoever. Less than 1% THC combines with up to 16% CBD to create a seriously effective therapeutic strain, with a tangerine-tinged fragrance and generous yields to harvest after around 50 days of flowering.
By a considerable margin, Only CBD is rated as one of the best and most enjoyable therapeutic strains of its kind on the market right now.
Pink Plant
Boasting approximately 85% Sativa genetics, you can count on Pink Plant to provide you with the cerebral uplift and creative energy you need you to get things done at any time of day. That being said, her 21% THC content makes this a relatively potent specimen, which you might just get carried away with. Particularly when taking into account her fresh fruit fragrance and sweet berry taste, there's always a good excuse for one more toke.
Easy to grow and capable of producing huge yields, Pink Plant has scooped up a series of prestigious awards and accolades over the years.
Monster
True to her name, Monster is one of the most relentless producers in the current line-up from Eva Seeds. Particularly popular for the production of cannabis concentrates and extracts, the amount of resin Monster's buds produce toward the end of the flowering cycle is extraordinary. THC measures in at around 15%, while her 80% Sativa genetics ensure a stimulating and energizing high that's great for daytime use.
Black Dream
Last but not least, Black Dream was created by combining the genetics of Jamaican Dream and Black Domina, resulting in a seriously strong and stable yet productive plant with a super short flowering time (45 days). THC concentrations routinely test in excess of 20%, while the perfectly balanced 50/50 Indica/Sativa split makes for a fantastic high that combines the best of all worlds.
Expect a soaring cerebral uplift in the early stages, followed by a gradual slide into a state of deep physical relaxation and contentment. Black Dream also has a wonderfully exotic woody and spicy fragrance that's intoxicating in its own right.