One of the most extensively experienced seed producers in the world with a four-decade history of quality cannabis production, G13 Labsis known worldwide for their innovation, creativity and production of truly exquisite strains for recreational and therapeutic purposes.
A breeder collective from out of the northern United Kingdom, in the late 1980's they moved their underground set up to Amsterdam where they could freely share knowledge and genetics with established breeders.
Now an international company, G13 Labs use their worldwide connections to bring in the tastiest strains and crosses for amateur growers and connoisseurs alike. They boast a number of strains with extremely high THC content and they produce feminized seeds as well as autoflowering varieties. Check out the results of new experiments in the lab and get your hands on these potent pot seeds by buying from SeedSupreme Seed Bank.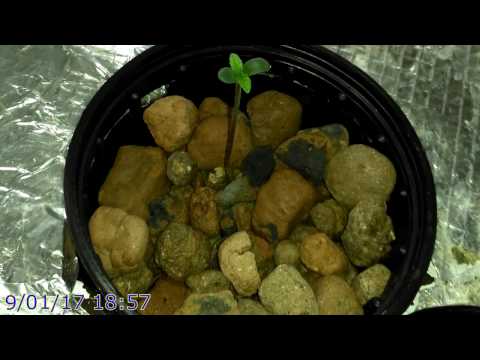 Four Decades of Excellence
When quality and consistency are your priorities, G13 Labs has you covered.  From casual home growers to commercial cultivators operating at the highest level, G13 Labs has become synonymous with the production and distribution of cannabis seeds of an entirely higher standard.
Far from the usual select handful of strains, G13 Labs has put their name to an extensive catalog of dozens of remarkable varieties. All of which bring the same consistent quality and relentless output to the table, making G13 Labs a firm favorite among those in the know.
"G13 Labs company has quite a stretch of history that dates back to the late 1980's in the north of the United Kingdom. This is where the original Agent set up an underground collective, which then made its way to Amsterdam where G13 Labs formed connections with various other experienced Agents. They have since then spread worldwide and have established their own cannabis seeds strains. G13 Labs provide a wide range of different strains that would satisfy the most accurate and hard to please connoisseurs." - (G13 Labs)
Rapid Results, Always Epic Yields
Across the board, each and every strain up for grabs from G13 Labs has been extensively refined, optimized and improved over the years. All of which adds up to the guarantee of faster flowering times and more consistently generous yields with every plant grown.
"G13 Labs strains are loved for their impressive yield, fast flowering and their unbelievable taste and aroma. The flavours are so distinctive and unique that you will not want to ignore these strains. In fact the feminized Pineapple Express strain is G13 Lab's best ever seller so don't miss your chance to get your hands on one of the most famous strain in the cannabis seeds market and a whole range of top quality G13 Labs cannabis seeds!" - (G13 Labs)
Essential Strains
Proudly flying the flag for the UK, G13 Labs started life as a small yet ambitious collective of cannabis enthusiasts from the north of England. Today, the seed bank has a global reputation for outperforming some of the most celebrated and recognizable names in the business.
Though with top-selling strains like these under their belt, it's hardly surprising at all:
Auto Blueberry
An enhanced and improved variant of one of the all-time classics, Auto Blueberry has been designed to deliver the fastest possible results indoors or out. Typically progressing from seed to harvest in no more than about 10 weeks, this autoflowering version of Blueberry sacrifices none of the quality of the original.
Fragrant, fruity and flavorful in the extreme, Auto Blueberry is also known for her remarkable bag appeal as the flowers reach maturity. She's basically everything you know and love about Blueberry, only accelerated so you're not waiting as long to get stuck in.
Blue OG
Another beautiful specimen to look at that also kicks like a mule, Blue OG is an unstoppable resin producer with a uniquely complex fragrance. A firm favorite for the DIY production of hash and cannabis concentrates, Blue OG impresses with her forest fruits fragrance with just a hint of peppery spice on the exhale.  Flowering times have been reduced to approximately eight weeks, meaning you'll easily fit a couple of cultivation cycles into the same year…if you feel inclined to do so.
Blueberry Gum
Despite what the name might have you think, this beauty has no Bubblegum in her lineage. Instead, Blueberry Gum was created by combining the genetics of Hash Plant and Blueberry, resulting in an enticing specimen with the fragrance of fruity chewing gum.
Calming and relaxing without becoming incapacitating, Blueberry Gum is an indulgent smoke for chilled afternoons and evenings when you've nothing of importance to do. Give your Blueberry Gum plants everything they need outdoors and you could be looking at a massive 1.1kg of cannabis per plant, or closer to 600g indoors.
Chocolate Heaven
The name really does say it all with this one, which was concocted by combining the genes of old-school Afghan with award-winning Cannalope. 
On the nose, Chocolate Heaven has a predominantly berry-like fragrance, though underpinned by a deep and rich note of dark cocoa. All of which translates to an equally indulgent and luxurious flavor, complimented by an invigorating and motivating high that'll have you feeling on top of the world. Pretty much exactly as you'd feel after scarfing down a load of chocolate, though without the added inches on your waistline.
Cinderella 99
Often dubbed the holy grail of cannabis where you score a decent batch of the stuff, Cinderella 99 is bursting with the most irresistible pineapple and grapefruit aromas. Perfect for smaller indoor grow spaces, Cinderella 99 plants remain relatively small throughout the cultivation cycle yet can produce up to 500g of usable cannabis for every square meter of grow space.
If all this wasn't enough, the relaxing cerebral high is outstanding for any time of day and controllable enough for newcomers with an underdeveloped THC tolerance.
Lemon Amber Kush
Every bit as exotic and mysterious as her handle, Lemon Amber Kush was created by combining the genetics of Pot of Gold (Hindu Kush Skunk) with Lemon Skunk. The result of which is a spectacularly fragrant and potent piece of weed engineering, which produces a stink that's almost impossible to keep under wraps as the flowers approach maturity.
Suitable for indoor or outdoor grow spaces, with a flowering time of approximately nine weeks, Lemon Amber Kush shines like her namesake with an intriguing coating of resinous crystals you'll find it hard to resist.
Pineapple Express
Last but by no means least, Pineapple Express is by far the single most popular specimen to have come from the guys at G13 Labs to date. A feminized Sativa-Indica hybrid with one of the most instantly recognizable fragrances of any strain going, Pineapple Express is also one of the highest yielders out there and couldn't be easier to grow. The whole thing adds up to an absolute gift from the Ganja Gods, topped off with a beautifully balanced cerebral high and relaxing body stone that's ideal for all occasions.