Founded by medicinal marijuana activist and MMJ patient Ken Estes, Grand Daddy Purp Genetics has become famous as producers of high-quality medical cannabis.
Their pot strains are rigorously tested and proven to be highly effective therapy for conditions such as gastrointestinal disorders or glaucoma, while also providing relief for those in constant pain or suffering from lack of appetite. Most famous of all their medicinal hybrids is the globally beloved original, Grand Daddy Purple, a strain created by Ken and celebrated for an uncanny ability to control pain whilst keeping you focused on your day to day life.
With their focus fully on the MMJ side of things, you can rely on Grand Daddy Purp Genetics' seeds to provide the relief you need, so why not pick some up today from SeedSupreme Seed Bank.
A Legendary Cannabis Seed Producer
The original Grand Daddy Purple strain was first produced in the Bay area back in 2003, brought to life by Ken Estes. An instant success story that took the local and national cannabis community by storm, Grand Daddy Purple spread across the U.S. and the rest of the world like wildfire.
Unfortunately, the popularity of Grand Daddy Purple also led to a significant spike in the number of breeders and sellers marketing any and every purple strain they had as Grand Daddy Purple. When in reality, they were nothing of the sort - not even close.
Truth is, if it doesn't come from these guys, it's not the real thing. Grand Daddy Purp Genetics has since put their name to a whole bunch of new and interesting strains, with varying therapeutic and recreational applications.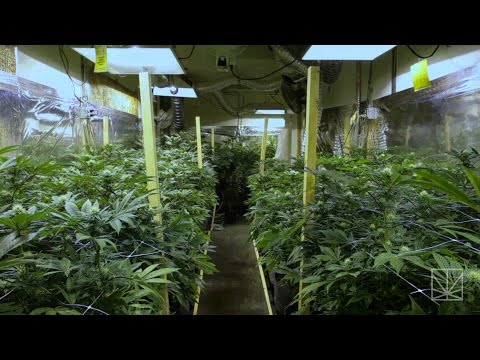 Nevertheless, the one thing that remains constant across all of the following is the kind of quality and guaranteed enjoyment you'd expect from two of the world's most noted and celebrated cannabis seed producers:
Bay 11
Another stellar success story from the day of her launch, Bay 11 made her presence known by taking home one of the top prizes at the 2011 High Times Cannabis Cup awards. Designed primarily with medical marijuana patients in mind, Bay 11 is a Sativa-heavy hybrid with a powerful fragrance and a strong lingering flavor.
Uplifting, energizing and motivating, Bay 11 is a popular choice for the alleviation of chronic fatigue, appetite issues and everyday aches and pains. All of which has made Bay 11 one of the hottest medical cannabis strains on the scene right now.
Bay Thunderbolt
If you can treat this stuff to ideal outdoor growing conditions, you'll be rewarded with an absolute monster of a specimen. Bay Thunderbolt was created by combining the genetics of Humboldt Honeydew x Bay 11, resulting in an epic producer with a sweet and sour fragrance.
Potent and surprisingly easy to grow where conditions are amicable, Bay Thunderbolt is a Sativa-heavy hybrid with an invigorating and energizing high for any time of day.
Bay Lotus
Another monstrous yielder with an enticing fruity fragrance and flavor profile, Bay Lotus is perhaps most famous for being a relentless resin producer. To such an extent that you'll struggle to handle ripe Bay Lotus buds without a decent grinder, making it one of the best of the bunch for producing extracts and concentrates.
She's also a pretty gorgeous specimen to look at, when those crystal-white trichomes begin doing their thing all over the bold-green buds.
Berry Larry
When GDP tell you one of their strains is perhaps the dankest they've ever concocted, you know you're in for something heavy. Berry Larry may have the moniker of a sweet and innocent addition to the collection, but is actually the epitome of pure funk.
Long story short, this stuff absolutely stinks and is borderline impossible to keep under wraps without a seriously capable odor control system.  Still, give her the TLC it needs and you'll be rewarded with more old-school OG bud than you'll know what to do with, after a relatively short flowering period.
Grand Daddy Purple
The original and arguably the best, Grand Daddy Purple is an absolute must for anyone who takes good weed seriously. Capable of producing the most mind-blowing combinations of colors come maturity, Grand Daddy Purple is a strain that treats all five senses to something remarkable.
The fragrance and flavor are unlike anything you've experienced, while the high has what it takes to immediately melt your face, body and brain into a puddle of blissful oblivion. However many purple variants you've tried, you won't know what you're missing out on until you try the original Grand Daddy Purple.