The skilled Spanish breeders behind Heavyweight Seeds have been providing top-quality genetics to the cannabis seed market for over 10 years.
Boasting a wide array of feminized strains ranging from incapacitating Indicas to scintillating Sativas, this seed bank is renowned worldwide for their exceptional hybrids known for displaying truly awesome potency and flavor.
Beyond fantastic feminized strains, Heavyweight Seeds has spent years refining and perfecting their autoflowering line, achieving acclaim for the consistent genetic stability, high yields and top overall performance of every one of their offerings.
When you need knockout results from your next crop, these are the beans to grab here at SeedSupreme Seed Bank.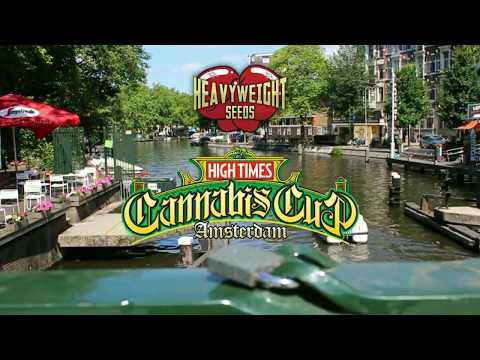 Origins
Founded back in 2008, Heavyweight Seeds got their start when this team of breeders visited a local cultivator who had achieved some truly remarkable results with his latest crop. 
The rumours proved true, and the team were quick to purchase what clones they could for their own projects. 
On returning to sunny Spain, the Heavyweight Seeds team set about their experiments. Their early cultivation and breeding attempts saw some seriously groundbreaking results, and the Spaniards officially formed their seed bank to better preserve these special phenotypes within their own gene pool.
Their goal has always been to breed all-round greats and establish a new and outstanding range of high-quality and affordable beans using only the best of the best genetics, pure strains capable of knockout potency, flavor, speed, stability and yields. 
It took them 2 years to perfect their weed seeds and create their brand, but finally in 2010, these pot producing perfectionists hit the cultivation market.
Brand Evolution
Knockout Potential
Coming at you with a name like Heavyweight Seeds, you'd expect nothing less than a rigid focus on the knockout potential of their pot seeds - and you'd be right! 
Heavyweight Seeds directs the brunt of their efforts to creating strains with certifiably insane resin production, and succeeds in producing genetics with resin return rates anywhere between 10 and 20% (when grown under normal conditions and fed ample nutrients). 
But the quest for knockout status does not end there with these Spanish breeders. Their focus is also directly reflected in their extreme germination processes. 
When breeding their beans, Heavyweight Seeds treat every strain as though they were training them for a fight. The need to be ready for anything is prevalent. While breeding, the team forces their strains to germinate in lousy conditions, subjecting them to dynamic changes in humidity and temperature with the goal of making their seeds more adaptable. 
Only strains which pass their rigorous germination training regime are deemed worthy of a home in the Heavyweight Seeds gene pool.
High Production, Strong Effects
Heavyweight Seeds live by the guiding principles of pumping out pot seeds with high production rates and the strongest effects possible.
The Spaniards have established themselves as a brand synonymous with nothing less than bountiful crops of the highest quality, and only make use of first-class genetics in service of that creed.
The Heavyweight Seeds focus on the cultivator's satisfaction and stability is especially prominent when looking at their impressive autoflowering range. In a world filled with underperforming autos, the Heavyweight team present varieties which flower fast and never suffer in quality from their photoperiod counterparts. 
This is, understandably, a huge win for novice growers or commercial cultivators looking for a strain where they won't get burnt by poor quality. 
Constant Improvement
Continual evolution is the name of the game at Heavyweight Seeds.
Their quest for new and improved strains truly never ends. These are breeders who believe their beans can indeed have it all - fast finishes, unmatched power, generous yields, epic effects and unforgettable flavors. 
Heavyweight Seeds always strive to get the most out of their cannabis seeds, offering new and innovative strains designed to delight weed lovers everywhere, be they recreational or therapeutic tokers.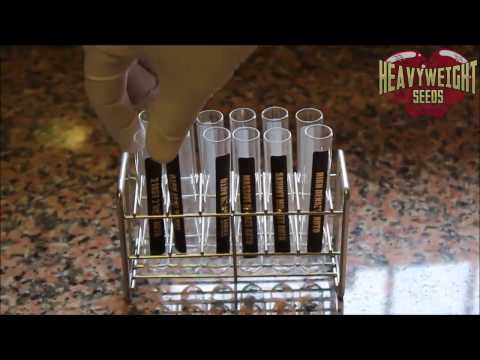 Essential Strains 
With 28 total strains to choose between and a laundry list of most popular varieties, ranging from Dream Machine to Fruit Punch, Strawberry Cake, Budzilla and Goldmine, it's fair to say you're spoiled for choice when shopping for Heavyweight seeds. 
The following are some of their best-sellers we're sure you'll want to take a closer look at. 
2 Fast 2 Vast
One of Europe's most popular autoflowering strains ever, 2 Fast 2 Vast comes from the generous genetic lineage of Auto Northern Lights and Heavyweight Seeds' own flagship auto Fast and Vast. 
An 80% Indica-dominant beauty, 2 Fast 2 Vast swiftly became a best-seller for these Spanish breeders, who undoubtedly succeeded in their mission to improve their illustrious Fast and Vast auto strain. This super swift hybrid loses nothing of the traits which make her parents exceptional, and embodies the knockout potential of Heavyweight Seeds with her 18 to 20% THC content. 
Growers can expect to harvest after roughly 8 weeks from germination, at which point you're looking at between 600 and 800 grams per meter squared indoors, or 75 to 200 grams per plant outside. Heralded as a mouthwatering masterpiece, 2 Fast 2 Vast is a resin-covered dream with a delectable fruitiness and unforgettable high. 
Strawberry Cake
When the trio of powerhouse pot strains comprising Chronic, White Widow and the perennially stinky Cheese met, the result was the fabulously funky and fruity Strawberry Cake. 
Labeled as a 'smokers delight', tokers can expect notes of the unmistakable Cheese flavor and aroma, delivered alongside a welcomingly tantalizing sweetness and a heavy hit capable of knocking even seasoned smokers for six with her 22% THC levels. 
Thanks to her super swift growing patterns, Indica-dominant Strawberry Cake develops into a veritable forest of dense and compact buds, while remaining short enough to be suitable in even space-starved cultivation areas. Growers can expect an 8 week flowering time and yields indoors of around 500 grams per meter squared, or between 700 and 900 grams per plant outdoors.