"Jordan Of The Islands" seed bank
Jordan of the Islands is more than the accept-no-substitute creator of the legendary God Bud strain, they're one of the oldest breeders in North America. 
Maximizing the natural benefits of their ideally positioned breeding grounds in Canada, these breeders operate with the goal of creating unbeatable strains for connoisseurs and the medicinal marijuana community. 
Theirs is a comprehensive line of the highest quality well-bred strains, featuring an array of award-winning genetics aimed at being the most aromatic, potent, flavorful and generous yielding strains of all time.
For the best beans that British Columbia has to offer, including the legendary and intense Indica God Bud, grab your regular seeds from Jordan of the Islands at SeedSupreme Seed Bank.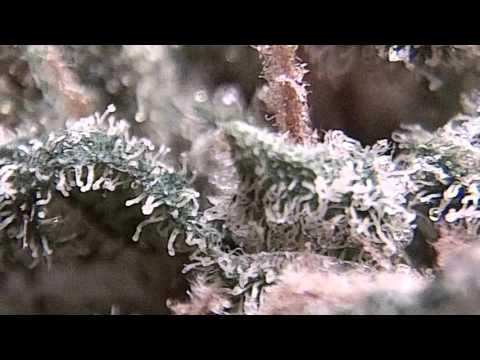 Origins
Jordan of the Islands dates back to 1992.
Taking full advantage of the remarkably perfect conditions for cultivating cannabis provided by their base of operations on Vancouver Island, these West Coast Canadian breeders have shown an unshakable dedication to marijuana since the get-go. 
They believe in quality cannabis and have produced pot seeds for decades with the aim of catering to the connoisseurs, delivering specimens worthy of discerning approval among even the most elite recreational and medicinal tokers.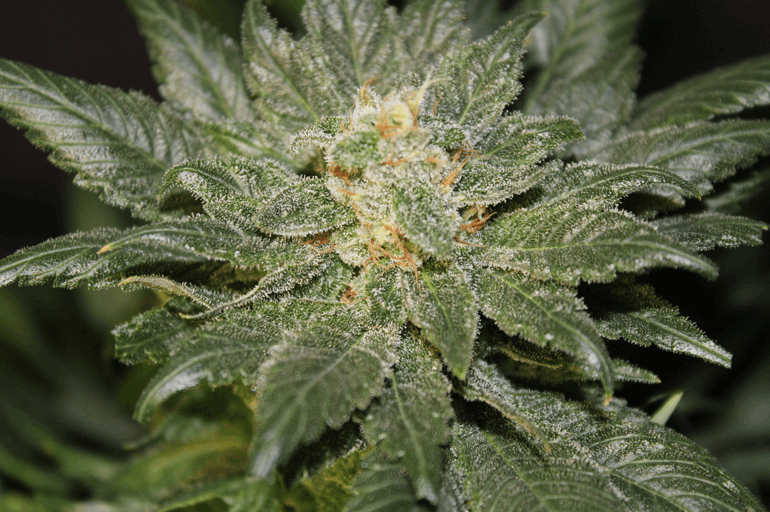 Brand Evolution
Godly Buds 
Jordan of the Islands established themselves early on as a producer of the dankest of the dank when it came to their hybrid strains.
Their aim has always been on creating and distributing marijuana with intensely aromatic and unforgettable smells, backed up with mouthwateringly insatiable flavors and the kind of resinous and sticky buds that dreams are made of. 
No strain better exemplifies this commitment than their flagship pride and joy, the sticky and stinky couch-locker God Bud - an epic and award-winning purple Skunk phenotype which has become the genetic backbone of a number of the highly desired and successful hybrids from Jordan of the Islands over the years.
For the Cultivators 
Though their focus is very firmly fixed on the sensory effects and experience of their strains, Jordan of the Islands has never lost sight of the other characteristics which matter most to those cultivating their weed seeds. 
Rest assured, the Canadian breeders behind Jordan of the Islands pay rigorous attention to maximizing the prolific production factor of their cannabis come harvest time. 
This seed bank also does everything in their power to ensure exemplary germination rates and the most resilient, viable and healthy plants possible - doing their part to open their doors wide for novice growers (though newbies beware - you'll find no feminized seeds among these beans, so make sure you know the difference between male and female plants!).
Extensive Collection
Among the Jordan of the Islands shelves, you will find over 100 different strains organized based on breeder favorites, cerebral Sativas, hearty outdoor strains and the 'Black Collection', the latter of these comprising entirely Black Kush hybrid strains. 
It's clear at a glance that these breeders love to experiment with what works and make sure that their full range is laid at your feet to give you the greatest variety possible when considering a Jordan of the Islands strain for your next harvest. 
Essential Strains
When each strain is as delicious as the next and better than the last, it's tough to go wrong with any of the Jordan of the Islands cannabis seeds, however, there is a rather large catalog to sift through.
With multiple award-winners from the likes of the High Times Cannabis Cup, the Tokers Bowls and the BC Fall Harvest Cup, you're really spoilt for choice among these connoisseur-grade delights. 
Join us for a quick tour of some standout specimens, and remember - you'll find no feminized seeds among these shelves.
God Bud 
The strain so dank as to make those who catch a whiff exclaim to the heavens, God Bud is the award-winning flagship strain of the Jordan of the Islands offering - and for damn good reason! 
This largely Indica-dominant beauty is renowned as one of the most potent strains available on the worldwide marijuana market, coming to us from the genetic blending of Hawaiian and Purple Skunk with a mysterious Canadian specimen known simply as God. 
God Bud is a famed favorite of recreational and medicinal tokers and growers alike, known for producing short and stocky plants bulging with dense purple-hued buds, and for delivering a super-strong euphoria when smoked. God Bud is topped off with the pungent tropical tastes and scents that whisk you away on a wave of anticipation and delight.
Ambrosia 
When Jordan of the Islands' God Bud met with Burmese genetics, the fast-flowering sumptuous Sativa Ambrosia was born.
Taking her name from the mythical food of the gods in Greek mythology, Ambrosia lives up to her name every step of the way, providing tokers with a downright delicious tropical sweetness with skunky notes which lingers on the tongue while the high charges through your body.
Ambrosia exemplifies the epitome of an energized cerebral buzz when she hits (almost instantly, I might add) - so you'd best be ready to feel like an Olympian and accomplish anything. 
Growers can expect roughly 7 to 8 weeks for flowering on this special specimen, after which you're looking at receiving between 4 and 8 ounces indoors, or between 8 and 12 ounces for outdoor crops. Jordan of the Islands also advises that Ambrosia is a perfect companion for the Sea of Green technique.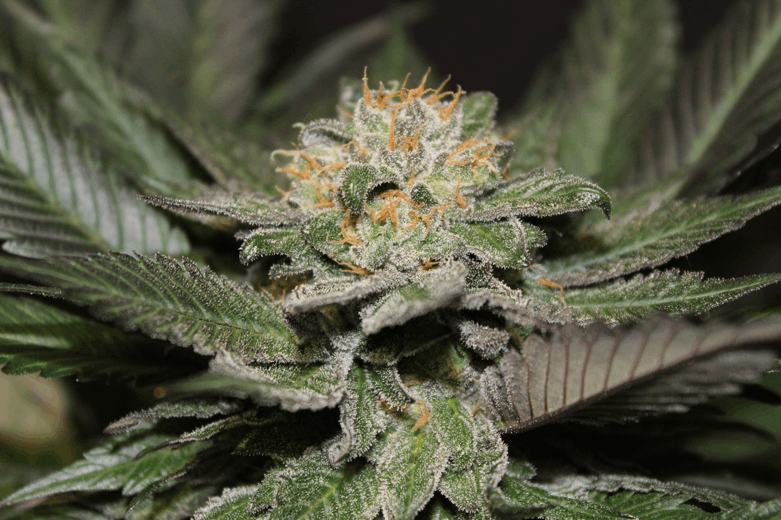 God's White Lightning 
With God's White Lightning, it's fair to say that Jordan of the Islands has given Zeus back his mighty thunderbolts. 
The White Lightning strain (an Indica-dominant hybrid combining the legendary White Widow and Northern Lights #5 genetics) is a tremendously sweet and fruity strain beloved for her deeply calming influence - which has become a regularly relied-on treatment for a great many chronic medical conditions - and for her lightning-fast flowering.
The addition of God Bud to this already potent mix served to supercharge the entire package, delivering fabulously fragrant and frosty buds coated with crystals and overflowing with Skunk influence.