KUSH Cannabis Seeds come to us with a vast wealth of breeding experience stretching back well over a decade and focused exclusively on the mighty and world-renowned Kush strain.
These talented breeders have spent years meticulously creating hybrids which blend the best of North American and European genetics with the quintessential Kush, determined to bring the best possible Kush crosses to the global marijuana market.
SeedSupreme Seed Bank presents to you the full catalog of these unique medical marvels and recreational delights, a range of feminized, regular and autoflowering cannabis champions sure to delight any Kush fan.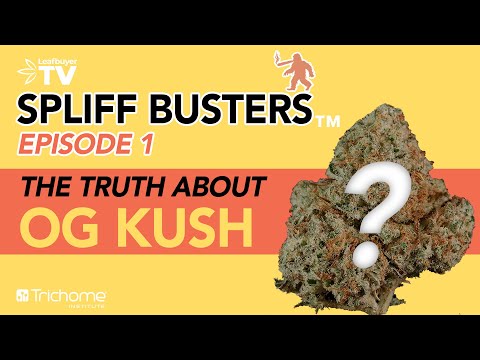 Origins
The exact origin story behind KUSH Cannabis Seeds is a tricky tale to come by.
All that's readily known to the public is that this seed bank comes to us today with over 15 years expertise in breeding with their original Kush strains sourced straight from the legendary Hindu Kush region - the mythical motherland of marijuana.
Using Kush cultivated throughout generations as a core strain in all their breeding projects, this formidable seed bank set out long ago on their ongoing mission to discover those stable genetics which truly stand out from the crowd.
These talented breeders hope to create something truly unique and special for the medicinal and recreational tokers of the world, and so only the best and purest strains have ever entered their genetic library. 
Brand Evolution
Regional Delights 
The Hindu Kush region is a name which evokes awe in most of Mary Jane's followers. It refers to the southwest range of mountains which lie between Afghanistan and Pakistan, an area home to weed breeding for thousands of years.
Truly one of the original motherlands of marijuana, the Hindu Kush region has given birth to some of the world's most stable and miraculous genetics, cultivated by Mother Nature herself throughout millennia of generations.
KUSH Cannabis Seeds has roots planted deeply in the area (though in which precise capacity is unclear), as well as in North America. Sourcing the best of both continents' cannabis has enabled them to assemble their truly spectacular strain catalog.
Stacked Genetic Library 
It stands to every reason that a genetic library fed only with the best of the best would boast some truly outstanding specimens of glorious ganja.
KUSH Cannabis Seeds act as a nexus point connecting the world's finest and most beloved cannabis strains, breeding their desirable traits into unique new hybrids for the modern cannabis community.
Genetics from the Hindu Kush region bring thousands of years worth of strain perfection to the mix, American genetics from the West Coast and reputable northern states add the expected sharpness of quality to the recipe, and Europe's perennially favorite specimens complete the formidable KUSH Cannabis Seeds gene pool, serving as the foot in both old and new worlds.
When these ingredients combine in the KUSH breeding projects, the result is nothing short of marijuana marvels, each with their own unique medical and psychological benefits.
Kush Focus
For decades now, the mighty Kush strain has been an essential ingredient in the development of the highest quality weed seeds and strains for breeders throughout the world. 
This extraordinarily versatile strain is so beloved in the global ganja community that she has become synonymous with premium quality and even a name those who don't partake are likely to have heard whispers of.
Kush has lent itself to a huge amount of immensely popular hybrids over the years, and KUSH Cannabis Seeds felt a compelling dedication to the remarkable potential of this strain. That's why they have focused the entirety of their breeding operation on this marijuana marvel and helping it achieve perfection in every hybrid.
It's fair to say you've never tried Kush like this before, as each specimen from these skilled breeders highlights and exemplifies the full diversity of this versatile strain, delivering a truly unique experience worth shouting about.
Essential Strains 
As should be obvious by now, you're going to find some truly exceptional examples of Kush strains among this seed bank's library, each embodying the potential of this remarkable strain legend.
KUSH Cannabis Seeds only deal in entirely stable genetics for their regular, feminized and autoflowering beans, which blend the best of the new and old weed worlds for your enjoyment. 
You'll find a total of 36 different beans among their catalog, which include regular and feminized versions of many of their strains.
We'll take a closer look at some of their finest work now. 
Fire Kush 
They say you haven't truly tried the full Kush experience until you've sampled the delights of Fire Kush.
This versatile variety of Kush is famed throughout the United States for being one of the very finest examples of OG, packed with a unique and delectable lemon flavor and a long-lasting hit with a potent kick. 
Fire Kush is known among cultivators for the attractive fiery red hairs that certain phenotypes can develop (which give this beautiful strain her name), as well as for her average and easily maintainable height, her 9 to 10 week flowering cycle and propensity for generous production. 
Best yet, KUSH Cannabis Seeds have been tinkering with this strain long enough to give us the choice of regular and feminized varieties of Fire Kush, plus a CBD-rich version (which crosses the original genetics with CBD legend Cannatonic) with high therapeutic value - also in feminized and regular bean forms. 
Gelato Kush
KUSH Cannabis Seeds broke the mold with this beauty, artfully breeding their own famous Original OG Kush with the most exceptional version of West Coast legend Gelato and creating a downright delicious Indica-dominant hybrid in the process.
Gelato Kush delivers a delightfully fruity blend to the Kush flavors you know and love, and is famed for her sweet and gassy aroma, her potent Indica influence and high THC levels - which regularly reach up and over the 18% mark. 
Though not high in CBD content, Gelato Kush is a go-to medical strain for treatment of pain, stress, depression, insomnia and fatigue (to name a few).