Lineage Genetics is the nexus of a network connecting a selection of the world's foremost weed seed breeders from a number of countries, specializing in selective breeding programmes with the world's most famous cannabis strains.
Their aim is focused squarely on preserving and improving the cannabis community's best and most beloved strains, varieties they have extensive expertise cultivating throughout decades working with world-class seed banks and providing beans for other major seed producers.
Using original and landrace genetics of storied history, these Spanish breeders have amassed a mighty marijuana collection, and SeedSupreme Seed Bank is proud to present their exquisite range of quality top-shelf feminized, regular and autoflowering beans.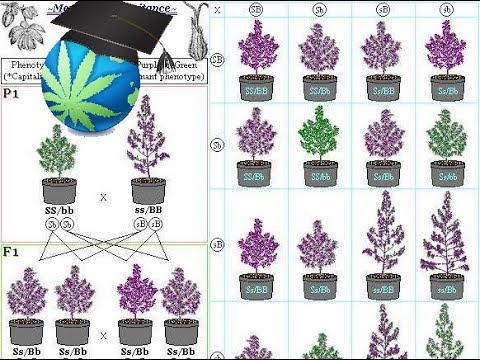 Origins 
Lineage Genetics was founded in sunny Spain back in 2012 when a group of talented breeders united, each with a wealth of experience earned through a number of years working with a whole host of the industry's most revered seed banks.
Realizing the potential of their combined efforts thanks to the voracious appetite their beans had ignited in the seed banks (and other major seed producers) using their products, these skilled Spanish breeders set out to create a thriving network of experts.
The goal was simple - to preserve and improve on the cannabis community's most famous and beloved genetics.
Brand Evolution
Formidable Genetics
Working with so many wildly successful seed banks in their time led the Lineage Genetics team to amass a vast collection of truly admirable cannabis specimens - including some real rarities and true genetic treasures.
With hands-on experience stretching across 3 decades, this team of breeders has developed and refined their abilities of choice selection, isolating the most desirable traits in parent strains for their breeding projects. 
Today, headed up by owner Gary Evans, the Lineage Genetics team continues to expand their extensive collection of the world's finest ganja strains and help shape the next generation of game-changing hybrids. 
The Road to Legalization 
The guys behind Lineage Genetics believe that the road to cannabis legalization is clear and laid out ahead of us, paved by education and active communication.
These breeders are firmly guided by the principles that united and as a community working together, the legalization of pot is absolutely as achievable as their goals of producing and preserving exceptional ganja genetics.
Doing their part to help encourage change and bring us one step closer to those blissful legalized dreams becoming reality, Lineage Genetics prioritize offering friendly and reliable services aimed at empowering growers and granting them access to a truly epic variety of top quality weed seeds.
These Spaniards know that better-educated cultivators means better beans for the community, higher quality buds post-harvest, and more cannabis crusaders armed with the knowledge to make a difference.
Catering to Every Weed Need 
Perhaps the main creed backing these cannabis breeders' operation is the desire to be a seed bank which caters to everyone, whether they're a novice or a seasoned pro. 
Lineage Genetics understands that selecting the right genetics is a crucial first step which can often ultimately determine the overall success of a harvest and, consequently, a grower. 
This is a team dedicated not only to marijuana but to you, the customer. 
They aim to be approachable to any cultivator, regardless of their prior experience, but more than being approachable these Spanish breeders want to make every grower feel at home, welcome and equipped with everything they need to succeed. 
With honest strain information and active communication, it's their belief that anyone cultivating with Lineage Genetics seeds will find it easy to reach the maximum potential rewards come harvest time.
Essential Strains
The Lineage Genetics library is a mammoth marijuana beast filled wall to ceiling with a huge selection of regular, feminized and autoflowering weed seeds fit for every need. 
Among these shelves, you'll find exceptional examples of pure Indicas, pure Sativas and balanced and beautiful hybrids.
Lineage organizes their catalog into Indica, Sativa, Auto and Medical categories, and offer the guarantee that all their beans are bred from the highest quality parent plants, using entirely organic products.
Here are some of their standout strains. 
Zombie Virus
Zombie Virus is a remarkable Indica strain who comes to us from pure Indica genetics and legendary Diesel lineage. 
It's rare that such a potent and outstanding strain could be so astonishingly easy to cultivate, but the Lineage Genetics breeders have succeeded with this one, making Zombie Virus one of the simplest strains to cultivate you can imagine. 
Novice growers can expect exceptional results with this beauty, who's able to withstand high doses of nutrients as well as stressing and topping techniques. Even in small pots, you can expect some incredibly bountiful yields come harvest time, reaping up to 800 grams per meter squared of THC-packed nugs, glistening with crystal trichomes and loaded with a notable Diesel taste and grape undertones which are both smooth and sour.
Caution for those less THC-tolerant - this strain is seriously potent and known to knock tokers into a real zombified state (hence the name!).
Harlequake 
This high CBD strain was created by breeding Harlequin with Mendocino Purps, resulting in an Indica-dominant therapeutic wonder.
CBD:THC ratios are around 1:1, with CBD levels capable of regularly reaching up to 9%. This hybrid is a real medical marvel, especially considering her propensity for producing over 600 grams per plant in optimal outdoor environments, and between 400 and 500 grams per meter squared indoors - that's a whole lot of therapy! 
Harlequake is far more than a CBD delight, though. She's also famed for delivering a sweet, creamy and fruit-like aroma, with a complimentary taste described as a mix of plum and cherry, topped off with hints of grape and coffee. 
Lineage suggests topping the plants for maximum output.