Medicann Seeds is a collective of breeders and cannabis dispensary owners with a devoted passion for producing medical marijuana.
This team has spent years developing strains specifically suited to the needs of their patients, blending their botanical qualifications with a 'no stone unturned' breeding process to produce exceptional medical marvels.
In their dedication to quality cannabis seeds packed with therapeutic benefits, Medicann Seeds has never lost sight of the importance of yield, taste and potency, making these regular and feminized beans a rewarding choice for any cultivator.
SeedSupreme Seed Bank have their whole range of premium medical weed seeds.
Origins 
A little creative sleuthing reveals a likely headquarters on the west coast of Wales for medical maestros Medicann Seeds, though it's clear these skilled breeders have worldwide connections and footholds.
This collective, by their own words, live, eat and breathe medical marijuana, and were likely united by this shared passion.
The Medicann Seeds team understand through extensive research and exposure exactly how much suffering cannabis can ease worldwide, though they believe firmly that we have only begun to scratch the surface of pot's healing potential, and are driven at all angles to explore and develop the therapeutic possibilities.
Brand Evolution
Quality First 
Though an exact date is hazy, Medicann Seeds has been breeding high-quality medical cannabis varieties for over 18 years now, and show no sign of slowing their roll. 
This seed bank carries a solid ethos at their core of only selecting and breeding with the highest grade strains the community has ever seen, all with the aim of evolving the medicinal industry and helping ease global suffering - of course, only the finest genetics could ever befit such a mission. 
Medicann Seeds leave nothing to chance when it comes to their continual striving efforts to boost potency, yield and therapeutic value, and a keen eye for detail ensures they never falter.
Breeding Operation 
In their early days, it appears the entirety of the Medicann Seeds breeding was orchestrated in the United States, however, the company has expanded their breeding projects to Europe with the passing years and shifting laws on cannabis seed production.
Their skilled selectors and breeders have spent over 30 years traveling the world extensively with the explicit goal of populating their genetic library with the most sumptuous specimens, collecting everywhere from Africa to Asia and the Pacific Rim.
This dedication doesn't stop there though, as Medicann Seeds are also not a team afraid to take the necessary time for premium results.
Selection and breeding takes time to do right, from screening a vast range of existing cultivars and landrace strains for desirable traits to finding the ideal phenotype to pollinate and repeating the process until the new hybrid is fully stable.
Medicann realize this, and never allow a breeding project to be rushed. Their breeders maintain constant communication with the whole team and patrons alike to help keep this seed ship on course and determine what they breed - a vital collaboration to their resounding success. 
Science, Inspiration and Creativity 
Medicann Seeds eloquently states that breeding is a blend of science, inspiration and creativity, proving their level of intimate understanding for their work.
A combination of organic techniques and the team's understanding of the molecular biology of the marijuana plants they breed with has always guided this seed bank and made sure that the seeds they output are never less than premium quality. 
They never stop reaching for deeper levels of insight when it comes to cannabis, largely because each of the Medicann breeders are so passionate about pot and using their knowledge and intuition to broaden the scope of their understanding for this remarkable miracle plant and the ganja genus. 
Essential Strains 
Medicann Seeds present their line of premium medicinal seeds in a few categories - regular, feminized, autoflowering and CBD seeds.
Then, in service of their ultimate objective to eliminate needless suffering, they organize their seeds with labels to help you identify which strains are best suited to combating any given symptom.
This should make finding the perfect beans for you a simple job, but we'll explore some of their standout strains to help light the way. It's worth noting also that this seed bank is open to wholesale and collaborations, and their high-quality weed seeds are all GM-free. 
Black Afghani Kush
A beautiful 80% Indica-dominant hybrid strain coming to us from the artful combination of OG Kush, '76 Afghani and Black Domina.
Famed for offering incredible yields, being remarkably resilient and so easy to cultivate you'll wonder what to do with all the spare time, Black Afghani Kush is an absolute must for any novice growers.
Medically, she's terrific at tackling everything from depression and stress to insomina, eating disorders, chronic pain and muscle spasms. When it's possible to reap 450 grams per meter squared indoors, that's a whole lot of healing buds right there - and at around 5% CBD, that's tough to turn down!
Kush Fromage Auto
Kush Fromage is renowned as one of Medicann Seeds' most potent offerings, and with parent strains like the infamous UK Cheese and Californian OG Kush, it's no wonder why!
By injecting Ruderalis genetics into the mix, Kush Fromage Auto was born, bringing all the potency and quality of the non-auto variety to growers with half the time to spare. Seriously, you'll be toking these buds up in half the cultivation time, so if you need instant therapy this is absolutely the strain for you. 
Kush Fromage Auto is a go-to for relieving stress and anxiety, stimulating appetite, easing insomnia and chronic pain. The THC isn't off the charts crazy, but still notable, and exquisitely balanced by the strong CBD content.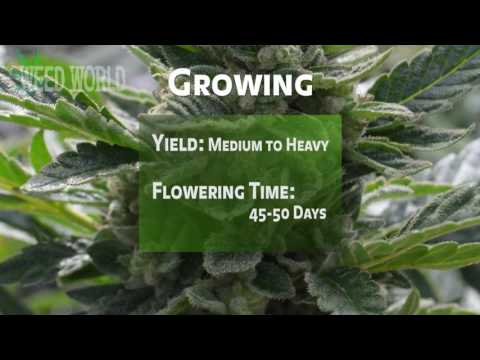 OG Kush CBD
OG Kush has been synonymous with West Coast quality for years, but when crossed with Suzy Q, this CBD-rich hybrid strain was born and took the medicinal market by storm. 
OG Kush CBD is a 60% Sativa-dominant beauty known for rewarding cultivators generously after an 8 to 10 week flowering cycle. She's still got the kick OG Kush fans have come to love and depend on, but boasts a seriously strengthened CBD percentage hitting near 10% to enhance the high and therapeutic prowess of the strain. 
Great for relieving stress, anger, migraines and nerves, OG Kush CBD is also a regular treatment to alleviate depression and vomiting, and ease the suffering of Parkinson's, Alzheimer's, Bipolar disorder and chronic pain.