Norstar Genetics
NorStar Genetics is a seed bank and, primarily, renowned cannabis breeder, who have made it their prime directive to get their hands on the world's undisputed finest marijuana genetics and use them to bolster their breeding projects.
This is a team of breeders with a rigid and committed focus on raising weed standards and cultivating premium cannabis seeds which not only meet those quality goals but also surpass the competition.
These Cali-based breeders only work with the best strains worldwide, with a rigid focus on raising cannabis standards among the recreational and Californian medical community, and SeedSupreme Seed Bank is behind that goal 100%.
Origins
It's unclear exactly when Californian enterprise NorStar Genetics first hit the scene, though their impressive experience is undeniable.
This seed bank has become a famed name on the West Coast cannabis scene through their commitment to sourcing and creating the absolute highest quality genetics that the Californian medical marijuana market (MMJ) has ever seen.
Whether united by the blossoming medicinal marijuana industry or one of the original driving forces behind it is a hazy topic, however, the dedication NorStar Genetics brings to the MMJ is clear for all to see, and strong enough to have evolved worldwide influence.
Brand Evolution
NorStar Genetics has always operated towards the never-ending goal of raising industry standards and creating the next generation of exceptional beans for outstanding marijuana specimens.
While their focus is very much fixed on the medical masses, their seeds are considered connoisseur-worthy among recreational tokers, as well as beloved by the world's therapeutic enthusiasts.
Through intensive research and testing, NorStar Genetics strives and succeeds in consistently evolving its breeding projects, serving the noble cause of bringing premium quality weed to those in need.
Though their efforts are directed largely State-side, it's not a stretch to say the influence of this seed bank's work is ever felt more on a global scale, especially as the cannabis community connections grow.
The World's Best Strains
NorStar Genetics has never been a company content to bask in its successes. This team of talented breeders and researchers is always on the hunt for the world's best cannabis strains to further solidify their genetic library and help shape the future of ganja.
Even in the wake of worldwide acclaim and the unmitigated success of their latest weed seeds, these breeders have their sights set on the horizon.
From extensive testing to endless research, acquiring new elite specimens, and regularly managing multiple ongoing breeding projects, there's no slowing down for NorStar Genetics.
And, given the viable and potent beans these breeders churn out never fail to meet the highest of rigorous industry standards, it's fair to say their mission is well on track.
Cannabis Consultants
One of the lesser publicized premium services of NorStar Genetics is that these guys actually offer the benefit of their experiences to the public in the form of insightful and affordable consultations.
Whether you're new to the ganja growing game or an experienced pro looking to sharpen those skills, NorStar Genetics is on stand-by to help elevate your harvest to the next level.
From indoor, outdoor and greenhouse cultivation tips and techniques to advice on custom-bred genetics, branding, marketing, packaging, or what NorStar label as 'artisanal processing' (extractions largely, such as RSO, butter, edibles, hash, kief, and herbal infusions), there's no angle of the marijuana market this seed bank doesn't have covered.
Growers in decades past would have given anything for the opportunities NorStar Genetics present their customers.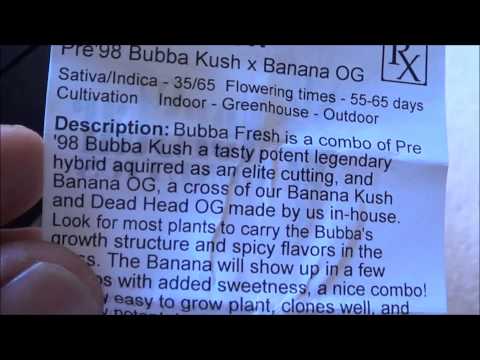 Essential Strains
Once, these magic beans were only available in dispensaries. Today, however, we all have the benefit of access to these premier examples of West Coast strains and the highest quality weed seeds the market has ever known.
NorStar Genetics split its menu into 14 outdoor strains and 24 indoor strains. That's quite a bunch to choose between, so we'll dive into a few standout strains now to help light the way.
The Stilton
60% Indica-dominant The Stilton combines the finest traits from her UK Cheese and Purple Mayhem parent strains to bring you an incredibly pungent and potent hybrid strain.
By far the most distinctive feature of The Stilton (as you should expect from the name) is this strain's standout scent, which is described by many as an intriguing blend of greasy cheddar, pink bubblegum, candy, and grapefruit. It's a smell quite reminiscent of Skunk that keeps tokers and growers coming back for more every time, and varies between phenotypes.
With the potential for inducing couchlock, this long-lasting high is one even seasoned daily smokers should approach with a degree of caution. Any fans of the infamous UK Cheese need to give this relatively easy grower a try!
Big City Lights
One of NorStar Genetics' highly praised indoor hybrids, Big City Lights is the Sativa of choice for tokers who love their sweet berry flavors with an irresistible OG chemically kick.
These lights come from the perfect pairing of genetics from Dark Desire and Frisco OG to deliver an instantly euphoric and sedative high known to be super cerebral and dreamlike - a great choice for Netflix and Chong!
Growers can expect some beautiful purple hues while Big City Lights grow, buds dotted with countless resinous crystals representing those real-world big city lights, and an intoxicating aroma throughout flowering and beyond the harvest.
Grand Poobah
A 75% Indica-dominant beauty from the generous genetic lineage of Bubba Kush and Purple Mayhem, growers looking for high-quality beans which produce dense Kush nugs filled with enticing purple hues, look no further!
Grand Poobah is capable of some hefty yields in the region of 400 grams per meter squared after an 8+ week flowering cycle. While this may not be as prodigious as some hyper-productive modern marijuana strains, the premium quality of these buds makes them well worth any cultivator's consideration.
A fine choice for a focused and relaxing high, with a respectable THC level recorded between 16 and 22% content, Grand Poobah is beloved for its beauty, aroma, potency, flavorful terpene profile, and 'creeper' high, as well as among sufferers of migraines and ADHD.