Original Sensible Seeds
The breeders behind Original Sensible Seeds have not only been involved in cultivating and creating the best seed genetics of the last 3 decades, but they are also largely responsible for the development of the infamous Skunk cannabis family.
From specialists in Amsterdam weed and pioneering technology to champions of the formidable West Coast strains, there are seeds for all needs on these shelves.
Formerly known simply as Sensible Seeds, this seed bank's latest incarnation brings a huge wealth of expertise and unparalleled passion to every feminized and auto-feminized bean in their impressive library, of which SeedSupreme Seed Bank is pleased to present the full range.
Origins
The year was 1992, and a team of highly skilled breeders united to form a seed bank in Newport, South Wales.
Sensible Seeds, as they were originally known, comprised of committed cannabis cultivators armed with a wealth of experience, knowledge, and exclusive genetics gathered from continuous travels, searching the world for the finest marijuana specimens.
This enterprising team had experienced the culture in Amsterdam, the flavors, highs, and breeding techniques they used, and formed the goal of producing the most potent and prodigious weed seeds on the planet for their UK audience.
Brand Evolution
Mainstream and Shutdown
Sensible Seeds' early work cultivating hybrid seeds for the cannabis community catapulted them into the marijuana mainstream, bringing heaps of worldwide acclaim for their breeding efforts.
Sadly, the global fame brought by strains like Bigger Pine and PR#1 was not enough to save them from trials that would flatten a lesser business in their tracks.
After being forced to close their doors by UK authorities making an 'example' out of weed enthusiasts in the late 90s, the Wales-based breeders packed up their pot and relocated to the sunny shores of Spain.
Here, they continued cultivating in the more suitable environmental and cultural climate of their new home, working to recreate the potent genetics that had earned them their popularity.
Sadly, by the time the seed bank was ready to re-enter the market, another company had claimed the name Sensible Seeds.
Those innovative chaps were not halted though, and Original Sensible Seeds was born, emerging with a full range of feminized and auto fem seeds from classic genetics to new and exciting hybrid strains.
Pioneering Standards
Since its earliest days, Original Sensible Seeds have been pioneering a new pot path for cultivators throughout the world.
The goals of this reputable seed bank have always, in their own opinions, exceeded the reach of their grasp. And yet, the Original Sensible Seeds team has continually managed to shatter their own expectations time and again over the years.
From the successful integration into the UK's cultivation culture of systems until then used exclusively in Amsterdam, such as hydroponics or soil and automated growth systems, to the continued evolution of those systems and the vast variety of exquisite and unique weed seeds they have produced across the last 3 decades, Original Sensible Seeds have earned the pioneer title well and truly.
West Coast Strains
Original Sensible Seeds has always had its eyes on the prize of producing weed with greater yields and higher THC than anything available on the market.
For that reason, they were quick to adopt the blossoming and bodacious American strains into their European genetic library.
Years studying, experimenting and breeding with these modern marijuana marvels has helped them explode far beyond their ambitious targets, to the point of becoming a major focal point of their research and development.
Bolstered by the mighty West Coast genetics, the Original Sensible Seeds menu has evolved into one of the strongest in the business, boasting the highest THC seeds of truly outrageous potency, the most memorable and reliable feminized seeds available, and autos that outperform all the competition.
Strength to Strength
Never satisfied with 'enough', these breeders are a seed bank on a continual mission to raise the bar and set new standards in marijuana excellence.
The efforts of their research team never stop, consistently testing and experimenting to ensure reliable and remarkable results every time.
Potency and flavor have and always will be their focus, as this is a seed bank breeding with the seasoned toker and connoisseur cultivator in mind. With the likes of their flagship Bruce Banner #3 strain reaching over 28% THC, the outstanding potency produced by the Original Sensible Seeds team is helping to shape the modern marijuana scene for the next generation of exceptional seeds.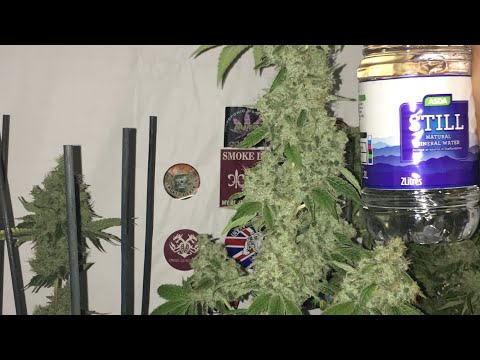 Essential Strains
If you're looking for the potent and the flavorful, you're in the right place.
Original Sensible Seeds' organically produced, hand-picked, tested, and packaged zero-BS seeds are the delight of growers across the globe, and truly it's difficult to go wrong with any of their master-crafted marijuana seeds.
We'll explore some of their standout strains now though, to help light the way.
Bruce Banner #3
Like the mighty green-skinned alter-ego of this strain's namesake, Bruce Banner #3 is an incredible and hulking super strain known as one of the strongest on the planet.
Bruce Banner #3 is the flagship of Original Sensible Seeds' exquisite offerings and comes from the generous genetics of Colorado Ghost OG and Strawberry Diesel. These remarkable parent strains give Bruce Banner #3 a uniquely delightful flavor of spicy earth tones and sweet lemony nuances and help boost the THC content to astronomical levels.
Beyond being a THC-powerhouse that delivers an instantly euphoric and energizing Indica-laced high, this marijuana marvel is famed for exceptional productivity, leaving growers with an enormous bounty of buds coated in crystals to come harvest time.
Gelato
Coming to us as an example of West Coast cannabis at its finest, Gelato is the delectable result of breeding Sunset Sherbet with Girl Scout Cookies, and is just as flavorful as you would expect with such exceptional parent genetics.
One of Original Sensible Seeds' highest THC strains, Gelato gets her name from the richly colorful hues of purple, green and orange, all coated with an unbelievably generous layer of trichomes. A real treat, indeed!
She's known to be stupidly bountiful, rewarding cultivators with an easily-achievable 550 grams per meter squared indoors, and having a remarkably long-lasting and productive high (for the daily tokers, that is - newbies might want to tread with caution when handling these mindblowing THC levels!).
Zkittlez
Also spelled Skittles, and just like their delicious namesake, the Zkittlez strain exists so you can taste the ganja rainbow.
Coming to us from the fruitful union of an exceptional Afghan Kush Indica with a hybrid strain of Grandaddy Purple and Grapefruit lineage, Zkittlez seeds deliver an outrageously tropical, juicy and mouthwatering flavor. You'll be salivating the instant you catch a whiff of her berry aroma, and even more so when those dense buds start really developing.
Some growers report a hint of purple to the buds, but whether you can bring out those vibrant colors or not, these nugs will be coated in countless sugar-like crystals - a strong indicator of this Indica's high THC levels. Super relaxing and perfect for medicinal tokers.