Paradise Seeds have been helping to shape pot paradise for over 3 decades and are significantly responsible for much of the popularity and acclaim of Dutch cannabis over the years. 
This reputable seed bank have nearly 30 major awards to their name (making them one of the most awarded seed banks in the bud biz!), and claimed coffeeshop and worldwide fame by breeding some of the most reliable lines of feminized and autoflowering seeds on the market.
For the connoisseur cultivator who demands genuine ganja seeds of the finest quality and most diverse cannabinoids and terpene profiles, Paradise Seeds is a seed bank you need to check out.
From the award-winning Sensi Star strain to their countless popular hybrids since, we at SeedSupreme Seed Bank are confident you'll find beans to love among these feminized and autoflowering varieties.
Origins
Though Amsterdam-based Paradise Seeds was founded in 1994, the real birth of this seed bank stretches further back, to the early 80s, the Hippy Trail and evolving underground growers scene in the Netherlands. 
Founder Luc got started in the 80s with a compelling passion for cannabis and fuelling drive to breed with the best genetics in the world. A studious approach to marijuana led Luc to a deeply rooted appreciation for the way Mother Nature cultivated this wondrous crop, and an organic ethos formed in the pioneer's mind. 
Armed with the findings of his study and a number of strains acquired through various friends and travelers visiting Amsterdam from the world's weed hotspots, Luc got off to a flying start, building off a solid strain base to create new hybrids which blew enthusiasts' minds.
As word of his work and hybrids spread, the growers and tokers alike came knocking, and Luc formed Paradise Seeds in 94 to bring his creations to the mass market.
Brand Evolution
Modern Marijuana Revolution 
Even before Paradise Seeds came into existence, founder Luc was a key player in the evolution of the cannabis industry from underground squatter's scene to the modern marijuana market we enjoy today. 
When Luc got started, most of the weed and hash sold in Amsterdam was imported, brought in by travelers stopping off at the cannabis-lenient Holland while on the then-famous Hippy Trail. These enthusiasts traded the seeds they'd collected from countries like India, Pakistan and Afghanistan.
If the weed wasn't from one of these 'Hippy Trail' countries, it was imported from places like Africa, Colombia and Mexico. 
Worst of all, the marijuana was low quality from poorly selected seeds, and cultivators needed to trace the origins of landraces directly. Stacking facts against growers even more, indoor growing was only a half-baked dream without any industry-defining tech or equipment like today's cultivators benefit from. 
From pioneering the indoor cultivation to working wonders with the finest specimens available and being one of the first to acquire strains from the United States (brought by Americans fleeing the war on drugs, and of much higher quality), Luc's exceptional breeding efforts helped shape the cannabis cultivation scene as we know it. 
Connoisseur Development 
The Paradise Seeds breeding team have only ever been interested in cultivating connoisseur-grade cannabis seeds, with the sweetest tastes and most memorable highs imaginable.
From their earliest careful selections, this goal has guided them in an admirably studious approach to fine breeding, and ever since the Amsterdam coffeeshops stocked their shelves with Paradise seeds and the seed bank's revolutionary Sensi Star was crowned with 1st place at the Highlife Cup in 1999, it's a goal they achieve with every seed. 
To this day as it was in their earliest days, Paradise Seeds embody all the tireless work necessary to fulfil their goal, prizing rigorous and daily research and development while consistently running multiple breeding projects.
With a fresh selection of high-quality cannabis seeds of such pedigree, it's no wonder these are a regular choice for connoisseurs worldwide. 
Precise Propagation
Paradise Seeds work to a rigidly strict pollination criteria when creating their exquisite variety of hybrid strains, all geared around organic growth and ensuring every seed contains the required trace elements for an optimal start.
It begins by ensuring their specially designed pollination rooms are secure. This brings an instantly recognizable scientific approach to their methods, maintaining controlled environments where absolutely no stray pollen from rogue male plants can accidentally contaminate the breeding project. 
With this secure base to begin from, the Paradise Seeds team equip their pollination rooms with pollen filters and even schedule the pollination process to optimal times, thereby preventing seed specimens of inferior quality. 
Once the seeds are produced, these skilled breeders select the best cannabis seeds of the bunch by hand, then test for viability and germination.
These meticulous breeding principles help Paradise Seeds deliver consistently on their guarantee of fresh and viable weed seeds of the highest quality, testing up to 95% germination in the ideal cultivation conditions.
Community-Sourced
Beyond their own extensive supply of premium ganja genetics, Paradise Seeds is a seed bank who values the benefits of the cannabis community as immeasurably as when they first hit the scene.
The marijuana masses of the world helped Luc and his team to build the rock-solid foundation of genetics that the Paradise Seeds library is built on, and this remains an integral part of this seed bank's structure to this day. 
Their website offers a standing callout to anyone with unique or mindblowing genetics that they're willing to share and want to get into the hands of growers worldwide. Paradise Seeds consider it a true honor to test and use the finest specimens of cannabis the community sends their way, and surely this, alongside regular collaborations with legends like Chong's Choice, is the beating heart of Paradise Seeds.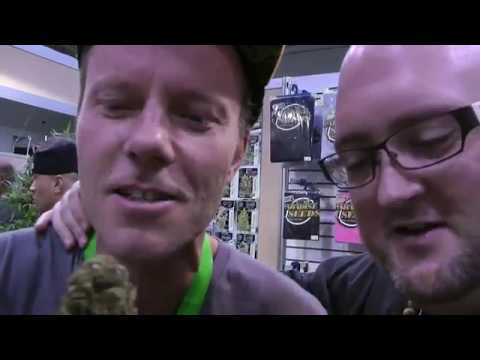 Essential Strains 
Sometimes, a seed bank advertises a particular strain, but delivers copies instead. That's not the case when you buy premium pot seeds from Paradise Seeds. With every seed you buy from their shelves, Paradise promise you will receive the genuine article - the same award-winning seeds which claimed their illustrious honors.
With over 25 cups won since 1999 and honorable mentions such as Plant of the Year in High Times Magazine in 2003 for Sensi Star, it's not the easiest task to figure out where to start with such especially potent and flavorful strains.
So, we'll do what we can to help you out.
Sensi Star 
She's the strain who changed it all for Paradise Seeds by surprising everyone in dethroning the famous White Widow in 1999. 
This multiple cup-winner comes from Afghani, Indian and Skunk genetics, was praised by High Times in 99 as the "strongest Indica you will ever encounter", has been in their hall of fame since 2007 and is still a best-seller to this day.
Growers can expect a compact and chunky plant with Sensi Star, who develops some seriously dense nugs glistening with crystal trichomes and packed with a truly unique taste. As for the tokers, this is a super relaxing body high you'll never forget.
Auto Jack
With Auto Jack, Paradise Seeds bring you the very finest traits of White Widow and the legendary Jack Herer, in fully autoflowering form. 
Auto Jack is famed for performance and stability, yielding a bountiful haul come harvest time after a super swift flowering cycle. Expect all the resinous splendour of White Widow combined with the Sativa-dominant influence of Jack Herer both in growth and smoke terms. 
Fans of fruity and sweet flavored weed, uplifting highs, generous yields and easy grows should absolutely consider this autoflowering award-winner.