Resin Seeds are one of the world's foremost authorities on medicinal marijuana seeds, and have been ever since sparking the CBD revolution with their ground-breaking Cannatonic - an award-winning smoke with a lab-proven 1:1 THC:CBD ratio!. 
Driven by the goal of gathering the ultimate medical strains for the medicinal cannabis community (MMJ), Resin Seeds uniquely operates exclusively with premium cuttings from the original breeder.
This means every parent strain of their hybrids is more than the result of seed or pheno hunting, it comes straight from the source, lovingly chosen by the strain's own legendary creators to ensure top-quality output. SeedSupreme Seed Bank are proud to present these miraculous medicinal marijuana strains, exceptional examples of regular and feminized cannabis seeds from pioneers of the medical industry.
Origins
The Resin Seeds origin story revolves around a Spanish breeder named Jamie, who had been an active member of the cultivation scene since opening one of Barcelona's first grow shops back in 1998.
Across 10 years, Jamie gained mountains of experience and connections. He formed strong and lasting relationships with a number of world-class cannabis breeders such as the iconic Soma of Soma's Sacred Seeds, Adam of T.H. Seeds acclaim, and Shantibaba, the illustrious founder of Mr Nice Seedbank 
The culmination of Jamie's experiences and connections led to him founding Resin Seeds in 2008 with the aim of helping a close friend by the name of Juanma.
Brand Evolution
Pot Passion 
Jamie had always been beyond passionate about cannabis, spending much of his time from the early days of Resin Seeds right up to present day seeking to learn more about the marijuana plant and form community bonds to stand the test of time. 
His research led him, as it has for so many of us, to realising a deep sympathy for the plight we weed lovers share in our fight against the war on drugs and pot prohibition and propaganda. 
To Jamie, cannabis is a true marvel of nature. The miraculous marijuana plant has survived every scandal thrown at it and, just as some strains display the robust tendency to thrive in a host of harsh conditions, has proven thoroughly impossible to uproot or forget about.
The clear and abundant benefit countless thousands of us were experiencing through ganja spoke to Jamie, and helped drive his desire to do away with the unnecessary suffering weed could heal.
The CBD Movement
Precisely how Jamie's Resin Seeds venture aimed to help the founder's dear friend is anyone's guess (though we hope he succeeded!). However, what's clear is that, building on the decade of his own experience combined with his generous ganja-growing connections, Jamie created something truly game-changing. 
Could Jamie have known back then that Resin Seeds' first year would be so monumental? Did he have any idea when setting out to share his weed strains with the world the ripple effect he would start?
From grow shop worker to seminar speaker at medicinal conferences… to founder of the CBD movement which helped shape the medical marijuana community of today. 
Yes, Resin Seeds' first release, Cannatonic, was special, alright. With a then-unheard of 1:1 THC:CBD ratio, the affectionately nicknamed CBD Queen set this seed bank's sights on their global quest for the pinnacle of perfect medicinal marijuana.
Medicinal Pioneers 
It's no understatement to say that Cannatonic has had one of the single most resonant influences on the MMJ industry of any one strain.
And the reason for this, besides the aforementioned access to some exceptional genetics, is twofold.
Firstly, Resin Seeds' founder Jamie, in keeping with his endless efforts to connect with the cannabis community, had developed a number of contacts who would prove instrumental in his breeding. These patients had reported while he diligently recorded the effects they felt when consuming different strains for medical use.
Jamie soaked up first-hand feedback and established this line of research as a cornerstone of his breeding efforts.
Second was the Resin Seeds collaboration with the famed CBD Crew, another connection which enabled this seed bank to produce plants of enormous pharmacological value. 
Critical Acclaim
The justly-earned wave of acclaim washed over Resin Seeds, as you might expect, with the release of Cannatonic. 
Hitting the marijuana market strong, this exceptional CBD-loaded strain seized the High Times Cannabis Cup award in the Best Sativa category in 2008 - within the seed bank's very first year in existence. 
At the time, such a balanced THC to CBD profile was unheard of and unimaginable - no wonder they won!
The praise kept piling on in 2013, when Resin Seeds took home yet more awards for their evolved CBD line, upgraded to include the brand new Hammershark and Dieseltonic CBD strains. 
While they're best known in the medicinal cannabis circles, Resin Seeds are far from a one-trick pony. Many of their high THC strains have also achieved world-renowned and award-winning status in competitions dotted in various countries across the world.
With a strong community of cultivators operating in a vast variety of global locations from New Zealand to Cambodia and Slovenia, plus regular feedback from the thousands their strains have helped, Resin Seeds deserve the respected reputation they so rightly enjoy.
Essential Seeds 
With 3 CBD-heavy cannabis seeds and 5 THC-focused strains, it shouldn't take you long to browse Resin Seeds' fine offerings and land on a winner for your next harvest. 
What's worth a mention before we jump into their fan-favorite selections is that every weed seed from this seed bank has been grown organically with the use of natural fertilizers. These fertilizers add a special scent to the strain and raise the chances of a truly exceptional harvest.
And now, without further ado…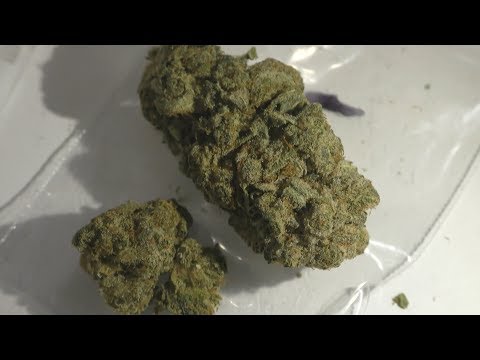 Cannatonic 
She's called the CBD Queen for a reason. Cannatonic never fails to help her patients manage their suffering and reclaim their lives, and has received more awards than any other CBD-focused strain on the market.
She comes from the artful breeding of Reina Madre and New York City Diesel genetics and boasts the best of her blended Indica and Sativa traits. The majority of Cannatonic seeds enjoy a 1:1 THC:CBD ratio with CBD levels reaching higher than 4%. Keep in mind, growers - she responds best to a higher light source than usual. 
Dieseltonic 
For Dieseltonic, we take the same rich ratio possibilities as parent strain Cannatonic delivers and cross breed those traits with ganja guru Soma's legendary New York City Diesel. 
This hybrid strain is perfect for tokers looking for the CBD delights of the CBD Queen, but who also can't get enough of the distinctive citrusy scent and tastes of mandarine-flavored NYC Diesel. Famed for her energetic and uplifting influence, Dieseltonic is a generous yielding, resilient and easy-grower you really can't afford to miss. 
Critical Haze 
One of the mighty THC offerings from Resin Seeds, this hybrid strain is the result of the careful breeding of Soma's Amnesia Haze F1 and a vigorous Critical male plant.
Critical Haze inherits some super dense nugs absolutely coated in resin, and a spicy hit of Amnesia Haze flavors mixed with a hint of sour fruits. For a potent, long-lasting high and bountiful yields, this Sativa-dominant superstar is an absolute must-smoke.