Sagarmatha Seeds
Sagarmatha Seeds come to the market with over 2 decades of cannabis cultivation experience.
A long-standing member of the marijuana community with a well-earned reputation for producing top-shelf quality weed seeds, Sagarmatha Seeds are famed for the potency of their products.
They believe the finest examples of their strains bring customers the highest possible cerebral experiences and physical sensations achievable through marijuana.
SeedSupreme Seed Bank brings you the best of these highly reputable connoisseur genetics, each grown in organic environments for the best and tastiest results. It doesn't get much finer than Sagarmatha's faithful recreations of famous strains like Alaskan Thunderfuck and Yumboldt.
Origins
It has been over 20 years since the team of talented Dutch breeders and cultivators who make up Sagarmatha Seeds first came together to make their waves in the cannabis industry.
Being based in the heart of marijuana culture in Amsterdam, this group of breeders each felt a compelling calling to become a world-renowned, credible source of the kind of genetics connoisseurs would go wild for.
Brand Evolution
An Outstanding Mix of International Genetics
Sagarmatha Seeds got off to a flying start, thanks in no small part to their access to an extensive genetic library, which consisted of a mouthwatering mix of some of the rarest, most desirable and sought after genetics from throughout the world.
How much of this outstanding gene pool was collected by the founders themselves, as loving labors of their pot passion, and how much was gifted by contacts within the cultivation community is anyone's guess.
What is clear is that this genetic wellspring served as a fount of inspiration and unlimited potential to the Sagarmatha Seeds team, and they have used it as thoroughly and thoughtfully as possible in the decades of their seed-selling career to provide smokers and growers of the world with some truly fresh and original ganja strains.
In Harmony with Nature
A significant role in the success of Sagarmatha Seeds comes from their naturally harmonious approach to cultivating and breeding their cannabis seeds.
From the first to the last, every weed seed from this seed bank is born through entirely organic setups. That way, Sagarmatha Seeds can ensure that every one of their original strains will deliver the freshest, healthiest and tastiest possible results.
But more than their au-naturel ethos, the Sagarmatha team truly takes tremendous pleasure in every aspect of the cultivation and breeding experience.
They acknowledge and accept the role they play in the natural drama of cannabis creation, and revel in each step from planning to developing, planting, testing and supplying their products.
World-class Cannabis Seeds
There must be a considerable and vital something in the Sagarmatha Seeds philosophy that happy breeders equal happy plants, which equal happy customers, because the acclaim which flows regularly towards these world-class breeders knows no end.
From the crowning accomplishments of a number of High Times Cannabis Cup awards for their strains to the reputation they have cultivated within the community of ganja growers and tokers alike, all signs point to high-quality weed seeds with Sagarmatha,but they're not too proud to know they're not the only ones deserving of credit, either.
Commitment to Community
Without the input of the cannabis community, Sagarmatha Seeds are quite upfront that they would not be where they are today.
The feedback and interests of their fellow tokers, growers and breeders has been immeasurable in helping this seed bank to create such a remarkable variety of delights for every kind of weed need imaginable.
This is a seed bank who has achieved an astonishing amount and justly attributes much of that to their customers - the ones who have helped to spread the word and raise the reputation of their seeds throughout the world.
With Sagarmatha Seeds, there's no half-assing anything, just solid genetics and straight-shooting communication with others who are as passionate as they are about their cannabis.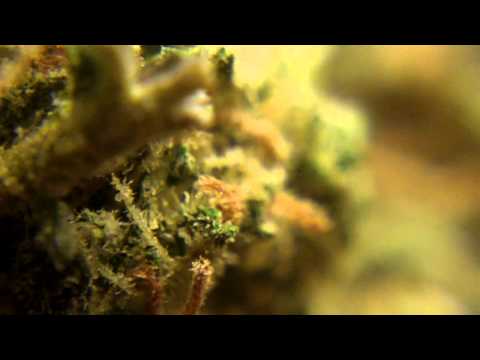 Essential Strains
There may only be 17 different unique strains in the Sagarmatha Seeds catalog to whet your appetite over, however, when each carries a golden reputation such as that of the infamous Alaskan Thunderfuck (ATF for short), it's not always easy knowing where is best to get started.
Fortunately, no matter which strains take your fancy, you can be assured that each seed to reach your door has been through extensive hand-checking, cultivation and testing by the Sagarmatha squad to guarantee quality and germination.
Let's take a look at some of their special selection.
BubbleBerry
One of the seed bank's most satisfying strains to date, BubbleBerry made waves the moment she landed on the scene back in '96.
Coming from the cross of legendary and delicious Bubblegum and Blueberry strains, this perennially popular hybrid strain won the coveted San Francisco Bay Area Grower's award in 1999, then took home the gold in 2002 at Nimbin Mardi Gras festival in Australia.
So if award-winning genetics in a resilient plant with pungent and enticing aromas is your thing, or you're after a lengthy and vibrant euphoric high, look no further than this skunky beauty.
Matanuska Tundra
With Matanuska Tundra, we have an admirably faithful Indica recreation of the notorious Alaskan Thunderfuck (ATF). A powerfully sedative strain famed for her intense chocolate aroma and flavor profile, alongside enormous and dense nugs packed with potency.
ATF was renowned as the densest strain Sagarmatha Seeds ever produced, and Matanuska Tundra lives up to that legacy at every turn. Caution for the unseasoned toker, these buds come on with a creeping effect which can knock you for six if you don't pace yourself!
Northern Lights
For years, their fans pleaded with the Sagarmatha breeders for their version of the legendary Northern Lights cannabis seeds, and, under the stamp of NL#9, now these seeds exist.
Sagarmatha boldly claims their take on this industry-leading award-winning classic to be a superior version, cutting down on flowering time and delivering dense and chunky nugs. As we've come to expect from all quality NL strains, she's a great one for novice cultivators and stealth grows, as well as tokers chasing a heavy and lethargic high.
Strawberry D-Lite
A delicious hybrid owing genetic lineage to the mouthwatering Strawberry Cough and fan-favorite New York City Diesel, this is not a strain to miss for those fond of fruity flavors.
Strawberry D-Lite produces dense buds that are bigger than the average NYC Diesel and overflowing with taste thanks to a tantalizing terpene profile. To smoke, she's a dream that will bring an abundance of giggles and relaxation.