What happens in Vegas, stays in Vegas… well, not anymore, it doesn't!
Sin City Seeds are among the world's most respected weed breeders and a group of highly experienced individuals who specialize in the most effective medical strains on the market, with high-CBD lines and an all-natural approach. 
Yes, this means that while this seed bank's offerings are some of the industry's most sought after genetics, you won't find any feminized seeds among the Sin City Seeds selection.
SeedSupreme Seed Banks proudly present these unique and seriously dank world-class genetic strains for the medical marijuana community and recreational tokers of the world - for those hunting the dankest, tastiest and most powerful strains around. Sinfully tempting cannabis seeds.
Origins 
Sin City Seeds saw its birth back in 2010, when a small group of underground breeders based in Las Vegas united with a purpose and determination. 
The founders each excelled in the development of strong and unique genetics and had their sights set on using their combined skills, experience and compassion to create game-changing ganja for the masses.
With a focus fixed firmly on the medical marijuana market (MMJ), Sin City Seeds formed their collective of talent and rare seeds and set out to create one of a kind, dank and original strains capable of yielding never before heard of yields.
Brand Evolution
Only the Finest Strains
The Sin City Seeds squad came together with an abundance of knowledge and experience, enough to know that only the very finest genetics would be worthy and capable of fulfilling their desire to change growers' perceptions of medical weed in seed form.
Thankfully, the founders' vast combined collection of cannabis seeds included a number of elite Californian clones and rarities which would give them the strongest start imaginable in forging the future of ganja.
An Au-Naturel Approach
The talent behind Sin City Seeds was united by a unanimous belief that only through entirely natural breeding techniques could truly special strains of weed be born.
The use of harsh chemicals or feminized seeds takes too much away from the natural order for this seed bank. They knew that the most effective means of expressing the most desirable qualities from both parent strains was as Mother Nature intended it. 
A creed that only natural means could yield the richest hybrids drove every decision behind Sin City Seeds, and when their first offerings hit the market, the overwhelmingly positive response confirmed everything they believed and more. 
Game-changing Ganja Strains 
The dank-obsessed Sin City Seeds hit the marijuana market hard with their introductory White Moonshine line, a set of 5 exceptional weed seeds based on the generous genetics of OG Raskal, The White and DJ Short's most potent Blueberry.
The cannabis community went wild, and Sin City Seeds leapt at the opportunity to serve the dank-loving market.
Round 2 for the seed bank brought the world their Cherry line, based on the superbly fruit-flavored Buddha's Sister strain from legendary ganja guru Soma, of Soma Seeds fame. 
Far from being a trilogy flop, the Sour line, Sin City Seeds' third offering, building on the successes of Sour Diesel and Jack Herer genetics (Sour Jack), catapulted the Vegas-based seed bank to greater heights of acclaim, and the team's subsequent White Nightmare Medical line and Sin City Original lines added but more well-earned feathers to their cap. 
Committed to Improvement 
To this day, Sin City Seeds have had a hand in creating over 200 unique cannabis strain varieties, producing prodigious volumes of the highest quality medicinal and recreational weed for the masses. 
But the talented team have remained true to their roots and what got them to their exalted position of highly respected cultivators with nearly 2 decades of experience under their belts. 
Their organic beliefs have led them down a path of constant learning in an effort to better understand the cannabis plant so as to ever-improve on the quality of their output. 
Though far from a dedicated scientific research team, Sin City Seeds have been working wonders in developing more nuanced strains than the last time and again, leaving no toker, breeder or patient behind in their extensive community.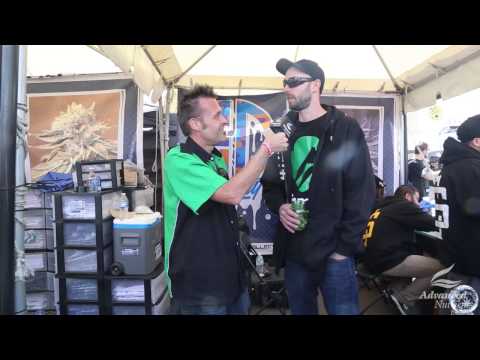 Essential Strains 
With a premium world-class selection of supremely delectable sinful delights on the Sin City Seeds shelves, and such a long list of accomplishments, each one packed with exceptional THC or CBD levels, it can be tricky to know where to begin.
Thankfully, these guys are so confident of your satisfaction that they offer a full satisfaction guarantee on every single seed they sell. And, as you can likely guess, no seed reaches the market from Sin City Seeds without rigorous quality control to confirm freshness and viability.
And so, without further ado, let's dive into some Sin City Seeds favorites.
PowerNap
A knockout hybrid strain coming to us from a cross between Blue Power and White Nightmare genetics, this slightly Indica-dominant beast is not one to underestimate.
She's known for above-average yields, a tantalising tang and scent of lemons, berries and kush flavors, and the tendency to knock the unsuspecting for six with one hell of a THC punch. Sin City Seeds recommend letting PowerNap plants flower up to 66 days to really draw the potency out of your buds.
SinMint Cookies 
A devilish cross between Girl Scout Cookies (Forum Cut) and Sin City Seeds' favorite Blue Power, known to be outrageously coated in crystals and bestow on growers flavorful nugs which are truly unique versions of the fan-favorite Cookies strain.
Fans flock to this 60% Indica-dominant hybrid strain for that distinctive blend of cookies, kush and mint flavors, as well as her remarkably generous yielding potential.
Cancer's Nightmare
A bold name for a bold strain. Cancer's Nightmare comes to us from Cannatonic and White Nightmare genetics and boasts an impressive 1:1 THC to CBD ratio, meaning you can expect equal percentage volumes of both, hitting upwards of 16% when optimally grown.
This hybrid is famed for some astonishingly bountiful yields and for the marvellous medicinal properties for patients seeking successful natural remedies.