Critical Cannabis Seeds
The Critical family of cannabis seeds are legendary across the world. Yes, you've probably heard that said before, but with this collection, the title is well and truly earned.
Boasting buds with an intense flavor profile and high, the Critical strains are considered to be the very best not only by connoisseurs but by cultivators too. Sturdy and adaptable, plants with Critical heritage can be grown in almost any environment and will still consistently produce prolific yields of the greatest quality.
If strong, resilient plants guaranteed to deliver consistently high yields tick your boxes, this family of marijuana seeds is where your sights should be fixed.
*The content on this page is provided strictly for educational purposes only. Please abide by and follow the laws in your country.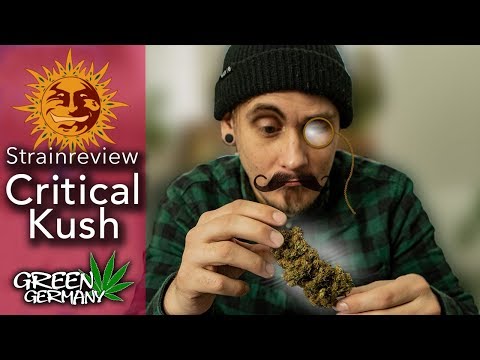 Bud Background
Once well known only for their high-yielding status, Critical strains have understandably been considered by cultivators as a cash crop. But traits like that don't tend to stay untouched for long, and the genetic make-up of the original Critical autoflower (or Critical Mass, if you prefer) has been bred with a whole host of others over the years.
Created by the iconic cannabis activist, Mr Nice in an attempt to improve upon the already impressive Big Bud feminized, the Critical family began as a combination or the well-loved Skunk #1 being bred with a particularly excellent Indica Afghani landrace.
Since Big Bud was already a big bloomer (if you hadn't guessed from the name), it's no surprise that the head of the Critical family is a sight to behold in grow rooms. And so in the hope of replicating the industry-leading traits of the original, countless Critical hybrids have been born.
Medical Benefits of Critical Weed Seeds
Many strains in the Critical family have been found to be useful for the treatment of various aches and pains. Tokers who suffer with migraines, muscle spasms and various other chronic pain disorders such as multiple sclerosis have found that the balance of THC in these plants can be an effective painkiller.
Critical strains have also always been known for the side effect that most cannabis consumers know well - the munchies. Patients using medical marijuana (MMJ) will find that these potent hunger pangs can be used to fend off nausea and lack of appetite, which can be of use to those struggling with HIV/AIDS, cancer, and eating disorders.
Most strains with Critical heritage tend towards being Indica-dominant seeds, and as such their effects on the body can be ideal for the treatment of insomnia.
Effects
While Critical is famous for a calm, mellow stone as much as she is for her huge-scale yields, each strain in the family varies significantly in potency and effects.
Typically, Critical strains are sedating and couchlocking, with average to excellent levels of THC in most variants. So these strains can be considered as ones of the highest THC seeds to buy. This will be lower in some autoflowering seeds due to the nature of the plant, but we can still point to a warm and giddy feeling from these herbs that usually lasts for several hours.
Many tokers will tell you that these high yielding seeds are a good choice for social occasions and group smoking sessions, as they can bring any introvert out of their shell. That slightly energizing effect tends to uplift and improve your mood and creativity levels, too.
Though most weed with Critical in its make-up is Indica-dominant, there are also often cerebral effects that heighten the senses and boost concentration. Most commonly though, Critical cannabis of any sort will relax your muscles into a seriously heavy body-stone, lulling you into a pleasantly stoned state, both in the mind and body.
Flavor and Fragrance
As you may have gathered by now, the other strains that Critical is bred with can have a huge effect on how the plant turns out - and with flavor and aroma, this is no different.
The original parent is a delectable combination of lemon and peppery notes thanks to her complex terpene profile, and since she's so enticing in taste, this often carries through to her sister strains.
Growing Critical Strain Seeds
Most cannabis cultivators consider Critical to be synonymous with quality marijuana genetics, and that may well be the reason the Critical family has grown so large and varied over the years.
Much of the cannabis industry has been dominated by hybrid weed seeds with Critical genetics for the simple reason that the original has an excellent terpene profile, a fast flowering time and truly potent effects. All together, it's easy to see why she's so well loved.
If you're considering growing seeds from the Critical family for their heavy yields, your best bet to have the largest crops in the shortest time is to choose feminized seeds. Since these ganja genetics are so damn good, you can easily find yourself going from germination to harvest in as little as seven weeks, depending on the particular strain you choose.
Growers seeking to boost these crazy yields ever further will find that Critical strains are particularly well suited to Sea of Green (SOG) and Screen of Green (SCROG) methods.
SeedSupreme Suggestions
Given that every member of the Critical family is excellent no matter how you choose to look at it, selecting the top strains can be difficult. Especially when these potent genetics have been bred with countless legends like Cheese, Haze, Jack Herer and so many others.
However, what you're looking for in your weed can narrow down the search, and we have plenty of suggestions and strains available to buy at SeedSupreme.
If you've heard about the amazing body-stone and no holds barred effects of Critical strains, then our first recommendation to ensure your expectations are met is of course, Critical Kush feminized. Bred with Kush strains seeds to produce giant nugs that are bursting with potency, it's no surprise that this hybrid can meet every recreational or medicinal need you could think of.
When growing huge crops isn't the only consideration, cultivators might seek to improve the bag appeal of their yields. This is where strains such as Critical Purple and Critical Blue come in, both of which exhibit stunning coloration and notably build on the fruity tastes and aromas of Critical by adding in sweeter, berry notes that balance out their citrus sides.
Those seeking MMJ with the potential to change the lives of pain-ridden patients and tokers struggling with all manner of psychological troubles will be pleased. Breeders saw a gap in the market and took advantage of the high-yielding genetics in the Critical family, breeding them with high CBD strains to produce wonders such as CBD Critical Cure and CBD Critical 47.