Little Chief Collabs
Little Chief Collabs is a cannabis seed breeding collective that embodies the very definition of exclusivity with its limited edition hybrid superstar strains.
As their name suggests, this company is all about collaborations within the cannabis community, using the combined knowledge, expertise, and resources of the world's best breeders to create never before seen or experienced marijuana marvels for the modern age.
We at SeedSupreme Seed Bank experience genuine joy like a kid at Christmas when these limited-run seeds hit the shelves, and cannot recommend swift purchases more strongly the moment that they do.
Origins
Based in the United Kingdom, Little Chief Collabs is the genius brainchild of the boss behind another UK-based seed bank, Pure Sativa.
The founder has been affectionately crowned with the nickname 'Little Chief' through his time at Pure Sativa (it seems likely courtesy of a small stature and a large, powerful presence), and was motivated in this collaboration endeavor through observation of the endless possibilities such a union could achieve.
Driven by his immense passion for pot, cultivation, breeding, and a compelling desire to connect the community of world-class growers, Little Chief Collabs was formed to produce one thing - spectacular new-age marijuana marvels.
Brand Evolution
Little Chief has been in the ganja growing game long enough to have made some sturdy connections and lifelong friends among some of the world's most talented and beloved breeders.
He recognized the potential of this cultivation community were they to unite and devoted much time and energy to organizing pow-wows with the most esteemed players in the pot production scene, convincing them to join his exclusive endeavor.
Through collaboration with the world's champion cultivators, Little Chief Collabs seeks to create the single most unique, limited, and desired range of super strains the marijuana market has ever seen, taking teamwork to a new and globally successful level.
Benefits for Everyone
Little Chief and the Little Chief Collabs enterprise see this pot production outing as a definitive win-win for lovers of Mary Jane in all shapes, sizes, environments and needs.
For the marijuana industry, it seems clear that their team-ups bringing together the best in the business can only help to broaden the community's shared understanding of cannabis cultivation and help growers become more in tune with their plants.
And for the consumers, be they a daily recreational toker or a medicinal user seeking some THC therapy, any beans from Little Chief Collabs will bring them access to an entirely new range of elite, never-before-seen seeds (and likely even a new personal favorite strain!).
Limited-Run Strains
Some seed banks claim the weed seeds are of limited stock but seem to have an abundance of their so-called exclusive beans all year round.
When we say Little Chief Collabs seeds are of extremely limited availability, trust us that you're going to want to act swifter than lightning if you want to grab some for yourself.
This is exclusivity at its highest degree, serving the design of the seed bank that wish to strengthen the ideology of quality over quantity - a trait which the Little Chief Collabs' very first hybrid super strain, Tangie Ghost Train, embodies to the fullest.
Premium Packaging
It is rare that seed packaging feels so worth discussion, however, the Little Chief Collabs team has gone above and beyond great lengths to package their products in a manner that stays true to the ideals of prioritizing quality over anything else.
Cannabis seeds purchased from Little Chief Collabs are supplied in specially designed, attractive containers crafted from bamboo and bearing the logos of the collaborating companies.
Simply looking at the packaging securely housing these premium weed seeds is enough to crave a pack for yourself.
Essential Strains
As you can hopefully expect by now, there really isn't much in the way of exploration when it comes to the Little Chief Collabs marijuana seeds.
When a seed bank's design is to curate a selection of limited-run strains which become instant legends capable of changing the face of the entire industry, it should be no surprise that their shelves stock very few varieties.
In fact, the Little Chief Collabs page on Pure Sativa's website (Pure Sativa is LCC's official UK and Europe wholesale distributor) lists only two of these exclusive super strains, which we'll take a closer look at now.
Tangie Ghost Train
Tangie Ghost Train is the first premier super strain to hit the market from Little Chief Collabs, a Sativa-dominant force of nature truly to be reckoned with.
She comes to us from the breeding of two award-winning strains - the famously fruity and zesty delight that is Tangie (a hybrid creation of the legendary DNA Genetics), and the fuel-fragranced Ghost Train Haze #1 from the shelves of Rare Dankness.
Tangie Ghost Train has been immeasurably popular since she arrived on the green scene and blowing tokers' minds ever since. The plants have been referred to as 'unstoppable' on many occasions as this strain is known to double in size during the flowering period - to the point of frequently requiring trellis support to hold up the gargantuan buds.
This super hybrid embodies the best of her parents, delighting fans with the unforgettably mouthwatering citrus tang of Tangie blended with the fuel-like euphoria inherited from Ghost Train Haze #1.
If dense nugs coated in a decadent layer of THC-packed crystals, tangy buds, and long-lasting highs are your thing, grab these beans the moment you can!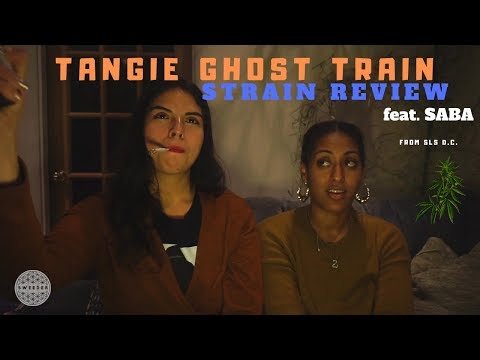 Banger Glue
Coming to us from the wildly successful and potent genetic lineage of Headbanger from Karma Genetics, and the one and only Original Glue, aka GG4, straight from the source at GG Strains and verified by the same, Banger Glue is one seriously potent hybrid strain.
Taking these buds is known to hit users fast with what Little Chief Collabs describe as a 'full-blown assault' on the senses. Her unique terpene profile delivers a truly memorable flavor and aroma, and while the heavy-hitting THC levels certainly have the power to couchlock you, a euphoric Sativa influence helps balance the high beautifully.