Josh D Seeds brings you the real OG Kush story - told first-hand from the breeders behind the widespread fame of the industry-leading game-changing perennial favorite and regular selection for exquisite parentage: OG Kush. 
From humble beginnings in the early 90s to the present day, OG Kush has left her mark on each and every one of the cannabis community's tokers and growers alike, and Josh D Seeds has played an integral role in that. 
No-one understands OG like Josh D, and SeedSupreme Seed Bank is proud to present the one and only Original Kush available from this prestigious pot pioneer, and the REAL OG Kush story. 
Origins 
The story begins for Josh D Seeds back in 1996.
Josh Del Russo had been cultivating cannabis for some time now in Orlando, Florida, when his friend Matt 'Bubba' Berger made the fateful introduction, sharing with Josh a cutting from the now-legendary OG Kush coming from seeds dating back a few years.
Josh knew his marijuana, he had traveled the world seeking the finest sinsemilla, and he recognized a truly standout specimen when he saw it.
It was love at first toke, and a determination filled Josh and his underground cultivation crew then which would shape their lives for decades to come - to become part of the future of this exceptional cannabis strain.
Brand Evolution
The Road to OG
Of course, many years have gone into the perfection of the world renowned OG Kush strain. Josh spotted potential in the plant's diamond-studded flowers, in her dramatically layered aroma, dynamic tastes and sublime influence, but it would take a dedication to help the plant reach her full potential and deserving global audience.
And dedication is exactly what OG received in spades from Josh D, Bubba and their crew, whose tireless efforts helped nurture and spread the OG hype we know today, especially when the team uprooted, traversing America to set up their underground grows in the new home of Los Angeles, California, in the Hollywood Hills and parts of the San Fernando Valley.
Given how swiftly that hype caught on, making OG Kush one of the most highly desired strains for miles around among tokers and breeders alike, it's clear that the faith of these talented breeders was far from misplaced.
The REAL OG? 
OG Kush is one of those strains which heaps of cultivators have claimed as their own over the years, and this all comes down to unfortunate timing. 
While the efforts of Josh D and his cultivation circle were undeniably popular, their early work was also in the thick of the prohibition era, and so Josh was forced to keep his identity a secret known only to a select few.
The existence of a marijuana mastermind behind this meteorically rising strain seemed almost impossible, considered by many as an urban legend from the City of Angels.
As time ticked by and Josh's OG Kush became a veritable West Coast cannabis celebrity, these talented and dedicated breeders received their dues only in the shadows, but since the legalization of weed in California, the proverbial pot cat is out of the bud bag and here to play.
What does OG really stand for? 
Just as with the urban legend status surrounding Josh D, so too have a great many stories cropped up over the years claiming to tell what the 'OG' in OG Kush really stands for and why. 
The most popular schools of thought tend to be 'Ocean Grown' or 'Overgrow' or 'Original Gangster', but Josh D of Josh D Seeds is here to put you all straight once and for all - it's simply a stand-in for 'original'. 
That's right, the official title is Original Kush. 
Of course, it seems only right that only Josh's famed Josh D OG bears the honor of the full title Original Kush, given all these breeders have done for us. 
Living the Dream 
Since Californian cannabis legalization, Josh D has been truly living his dreams every day, contributing more directly than ever to the longevity of the marijuana market and his own legacy. 
Following his boundless passion, Josh launched Josh D Farms in sunny Santa Barbara County - a location perfect for producing pot. This facility covers 8 acres and blends cutting-edge hydroponics systems with the regional benefits to breed and cultivate exceptional OG Kush strains. 
As the years go by, Josh's expertise with the fabled OG genetics only grows, alongside his commitment and devotion to this extraordinary specimen. As for the man himself, Josh is simply delighted and grateful to have been a part of making this strain a legend by growing and sharing her with his friends for decades.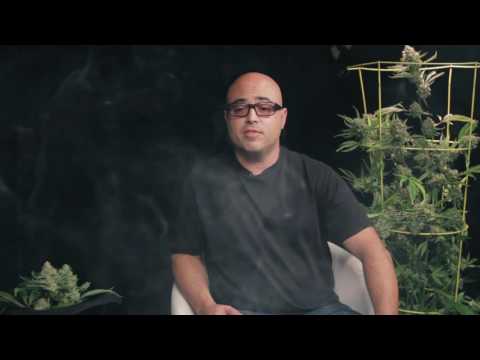 Essential Strains 
Josh D OG 
Here she is, the strain it's all about with Josh D Seeds, the one and only Josh D OG. 
A unique OG Kush hybrid with roots stretching back to 1991 in Orlando, Florida, Josh D OG is a 60% Indica-dominant powerhouse coming to us through the genetic combination of three outstanding specimens of OG - San Fernando Valley OG, Triangle Kush and Hell's Angels OG.
This phenomenal parentage has graced Josh D OG with stocky and compact plants which are famed for forming seriously solid buds generously frosted with glistening trichomes. After around 9 to 11 weeks, indoor flowering for Josh D OG will reach its end and you'll be getting ready to receive some bountiful yields overflowing with the trademark characteristics of the OG family.
Fans of that floral, earthy and spicy aroma will be beyond captivated by the sheer sensory experience of this champion OG strain. And for the breeders among you - there is plenty of diversity between phenotypes of Josh D OG, making her ideal for serving a wide range of requirements in your next breeding projects. 
This is the OG responsible for all OG, and truly incomparable to all other Kush variations. She's won innumerable international awards and comes in seed form through a collaboration with legendary Karma Genetics.