Cannabis seeds for sale in California
Bottom Line:
California has some of the most relaxed recreational and medical cannabis policies in the world. However, restrictions on cultivation, distribution, possession and consumption still apply - as do heavy penalties for law-breakers.
It was a long-time coming, but recreational cannabis legalisation has changed the face of California like never before. The West Coast has always played an important role in global cannabis culture, despite heavy restrictions on recreational cannabis use. Today, California is leading the charge for cannabis policy reform, not just in the United States, but across the world.
When Was Cannabis Legalised in California?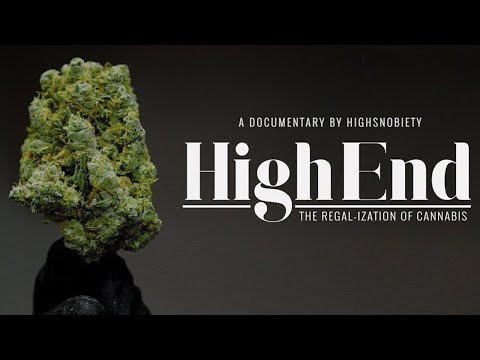 Always one step ahead of the game, California's first official attempt to legalize recreational cannabis took place all the way back in 1972. The ballot was unsuccessful at the time but paved the way for a liberal and forward-thinking future. Enacted in 1996, the Compassionate Use Act saw California become the first North American State to legalize medical marijuana. 20 years later, Proposition 64 - aka the Adult Use of Marijuana Act - was passed by a significant margin. With which, California became the next in a growing line of states to legalize recreational cannabis.
As is the case elsewhere, the new legislation included permissions by local jurisdictions and authorities to implement their own variations of the state-wide policy. However, the vast majority chose to follow the same state-wide legislation, overseen by the Bureau of Cannabis Control (BCC), Department of Food and Agriculture, Department of Public Health and Cannabis Regulatory Authority (CRA).
What Are California's Cannabis Possession Laws?
Recreational cannabis may have been legalized, but there are still restrictions placed on how much you can carry on your person. As things stand today, individuals aged at least 21 years are permitted to carry a maximum of 28.5g of cannabis flowers on their person and up to 8g of cannabis concentrates. Possession of significant quantities of cannabis beyond these limits may be viewed as possession with intent to supply.
Can I Grow My Own Cannabis in California?
Under the terms of the Adult Use of Marijuana Act, all residents of California of qualifying age are permitted to grow a maximum of six cannabis plants at home. However, the law clearly states that no more than six cannabis plants can be grown in any residence at the same time. Irrespective of how many people share a property, therefore, it is illegal to grow more than six cannabis plants on the same premises.
In addition, all cannabis plants must be kept in a safe and secure environment, which is in no way visible to the public. Where yields produce more than 28.5g of cannabis flowers, no more than this amount must be transported off the person's property at any one time. Landlords and letting agents may also impose restrictions on cannabis cultivation and consumption, should they wish to do so.
How Much Cannabis Can I Buy in California?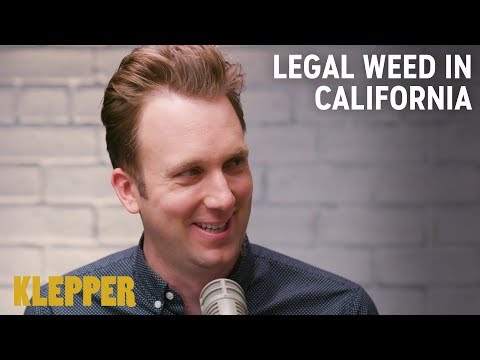 The number of legal cannabis dispensaries is accelerating across California at a record pace. According to the terms of the Adult Use of Marijuana Act, the maximum quantity of cannabis that can be purchased by a qualifying adult is 28.5g. In all instances, formal identification must be produced at the time of purchase, which will be extensively scrutinized by the establishment.
Don't forget that the vast majority of cannabis dispensaries in California operate on a cash-only basis. Some provide ATMs for the convenience of customers, but it's better to take the cash you need with you, just in case.
What Are California's Cannabis Consumption Rules?
For the most part, California imposes the same cannabis consumption rules as most other states that have legalized recreational pot. Often misinterpreted, the term 'consumption' applies to all methods of cannabis intake. This means that where it is against the law to smoke cannabis the traditional way, it is also illegal to use vaporizers, consume edibles and so on. On-the-spot fines are imposed where cannabis consumption is detected in any public space.
As a rule of thumb, cannabis should not be consumed in any public place or in any location where it is illegal to smoke tobacco. In addition, cannabis must not be consumed within 1,000 feet of any school or day-care center, unless within the confines of a private residence. If your garden is positioned within 1,000 feet of such a facility, you're only permitted to consume cannabis indoors. It's also worth remembering that the consumption of cannabis in National Parks, coastal areas and general outdoor spaces is still against the law.
Is There Any Need to Get a Medical Marijuana Card in California?
If you have a qualifying medical condition, it may be beneficial to get a medical cannabis recommendation. The reason being that individuals with approved medical cannabis cards are permitted to cultivate and possess larger quantities of cannabis. For example, a medical marijuana card in California gives you permission to grow up to 12 cannabis plants at home.
What's more, for individuals under the age of 21, cannabis can only be purchased with a medical cannabis card. Cannabis purchases that are strictly for medical purposes are also exempt from state taxation, which can be helpful were significant quantities are needed on an ongoing basis.
How Can I Get a Medical Cannabis Recommendation in California?
Contrary to popular belief, doctors and physicians, in general, cannot personally provide medical cannabis cards. Instead, they simply provide their expert 'recommendation' of patients, in the event that a qualifying medical condition is diagnosed. According to the official terms of the state's medical cannabis policy, qualifying conditions for a medical cannabis card include cancer, anorexia, AIDS, chronic pain, spasticity, glaucoma, arthritis, migraine and any other illness for which marijuana provides relief.
However, there is a degree of flexibility and patients with conditions that don't appear in the list may still qualify for a medical cannabis card. Doing so typically involves lodging an appeal with the Department of Health directly. As is the case across much of the US, a surprising proportion of physicians in California are still unwilling to recommend medical cannabis under any circumstances. Therefore it is a good idea to research your chosen physician, before making an appointment.
Is it Possible to Buy Cannabis in California as a Tourist?
There are no specific restrictions with regard to who can and cannot purchase recreational cannabis in California. At least, in terms of their place of origin. Recreational cannabis sales are open to anyone over the age of 21, who is able to bring a form of recognized identification to the dispensary.
How does California Handle Cannabis DUIs?
Driving under the influence of cannabis in California is dealt with largely the same way as a traditional alcohol DUI. Local and national authorities are clamping down on irresponsible cannabis consumption by motorists, imposing heavy penalties on those caught breaking the law. It's worth remembering that traces of THC can stay in the human body for days, sometimes weeks after consumption. Depending on the nature and severity of the offense, a cannabis DUI in California can be punished with anything from fines to license suspension to jail time.
Under no circumstances should you ever take to the road in California (or anywhere else) while still under the influence of cannabis.
Can a California Company Fire Me for Using Pot?
Yes, and it's something that continues to happen on a surprisingly frequent basis. Recreational and medical cannabis laws in California are somewhat vague when it comes to the subject of employment. As a result, employers may (and often do) scrutinize or even terminate employees, in the event of a failed drug test. On that note, employers are also perfectly within their rights to carry out random and scheduled drug tests on their employees, as and when they like.
As a result, it's perfectly possible to be fired by consuming cannabis in your own time, even if you're 100% sober when you return to work. Always check the specific policies of your employer, if you intend to consume cannabis during your employment.
What About Transporting Marijuana in California?
The rules governing the legal transportation of cannabis in California are relatively simple. First of all, only adults aged 21 years or older are permitted to transport cannabis in any form. A maximum of 28.5g of cannabis flowers and 8g of concentrates can be carried at any one time - all of which must be kept in a child-proof container, out of the reach of the driver. It is typically recommended that cannabis be stored in the trunk of the car during transit.
Once a cannabis container or package has been opened, it can no longer be transported legally. It's important to note that this rule applies to every passenger in the vehicle at the time - not just a driver. In addition, cannabis may not be consumed in any form or at any time within a vehicle, irrespective of whether or not it is in motion.