Royal Queen Seeds
Founded in Holland by a group of experienced breeders who have led the company to the top of the European weed seed industry with a philosophy of affordable quality, if you have any cannabis cultivation experience whatsoever, you'll have come across Royal Queen Seeds.
One of the most celebrated and iconic seed producers in the game, Royal Queen Seeds has spent more than two decades engineering some of the world's favorite weed.
As part of the brand's commitment to quality, each and every seed originates from 100% organic parents. Combined with convenient global shipping and comparatively low prices, it's easy to see how RQS has become a household name among discerning growers worldwide.
With a full range of highly potent feminized seeds and autos on their shelves, where only the best beans find a home, SeedSupreme Seed Bank is proud to present Royal Queen Seeds.
Origins
Royal Queen Seeds was established as a small but ambitious local business in the Netherlands with a relentless commitment to quality.
These breeders are driven by the goal of providing cannabis cultivators worldwide with the highest-performing strains imaginable.
Brand Evolution
Award-Winning Quality
Royal Queen Seeds is among the swiftest growing cannabis breeders in Europe. They provide a wide range of feminized, autoflowering, and medical seeds at affordable prices with fast and discreet shipping.
"At RQS, we pride ourselves on providing hobby growers around the world with top-shelf varieties. Our unique line of genetics is the fruit of over 20 years of breeding and growing experience. Our seeds have gone on to win multiple awards, including the celebrated Highlife and High Times Cannabis Cups."
Established as a small but ambitious local business in the Netherlands, Royal Queen Seeds would go on to become the fastest-growing seed bank in the whole of Europe. Today, the company operates physical stores in both Amsterdam and Barcelona, along with a huge online presence across dozens of international markets.
Relentlessly committed to quality, Royal Queen Seeds personally selects and verifies the quality of every seed that makes it into the brand's collection. Only when extensive quality checks have been carried out are the beans packaged and prepared for discreet worldwide shipping.
Over the years, the RQS store has also expanded into CBD products, organic nutrients for cannabis, cultivation equipment, and all manner of branded merchandise. The company has expanded significantly over the years, but Royal Queen Seeds continues to promise its customers the same personal approach as its first day in business.
Key Points and Benefits
According to the team at Royal Queen Seeds, the company's success can be credited to seven important promises/values:
Every single seed is inspected in meticulous detail before shipping
All seed varieties and strains and hand-picked by RQS
The company will only ever sell potent and powerful strains
Each seed can be traced back to a 100% organic mother plant
The 'germination strength' of every seed is guaranteed
RQS seeds are vacuumed and packed for safe and secure shipping
All shipments are handled with the utmost discretion
Just a few key points to consider, before even taking the brand's extensive list of prestigious awards into account. Recent years have also seen Royal Queen Seeds intensify its efforts to become a comprehensively eco-friendly company, by reducing waste production and its overall carbon footprint.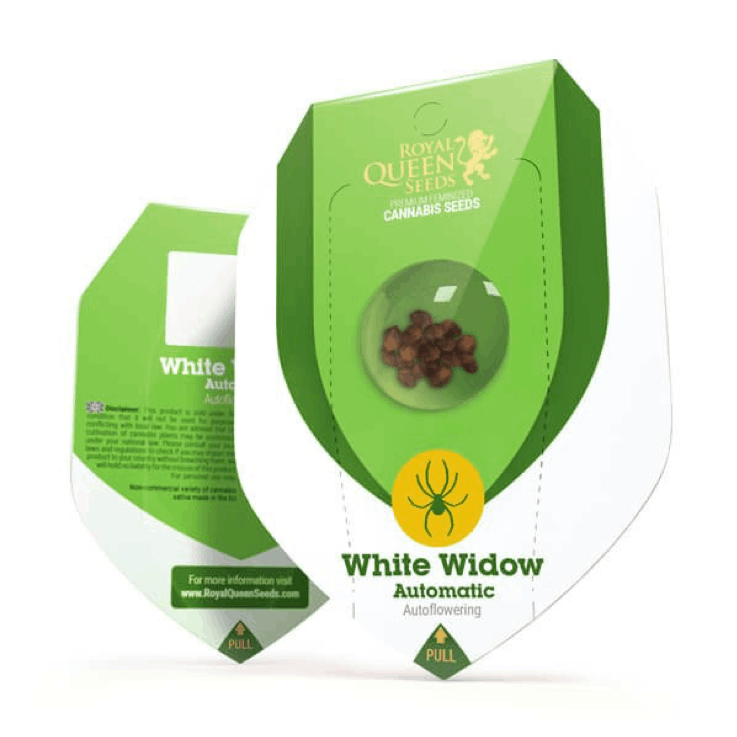 Feminized Seed Specialists
Royal Queen Seeds is famed for its production of market-leading feminized seeds, though has also become renowned for its collection of autoflower seeds - many of which take as little as nine weeks to grow from seed to final harvest, enabling multiple production cycles during a single season.
Like many leading cannabis producers, Royal Queen Seeds is today focusing more heavily on the production of superior CBD-heavy seeds than ever before. Many of these contain little to no THC, maximizing the therapeutic properties of CBD with no psychoactive effects.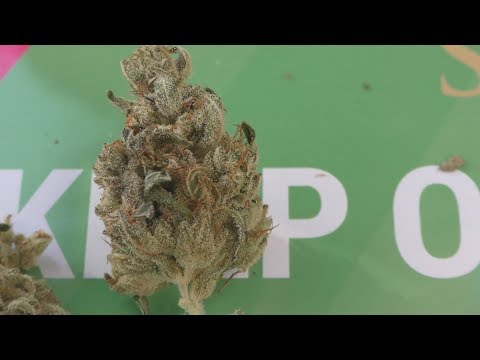 "Whether you are looking for an Indica, a Sativa or an autoflowering strain (containing Ruderalis genetics), we are satisfied we have something for every cannabis lover's taste. All of our seeds are feminized, meaning you'll have no male plants to identify and remove - so you can concentrate on raising the bud-producing female plants."
RQS Cannabis Cup Winners
The time and effort invested by the RQS team over the years have been rewarded with a string of high-profile accolades. None more prestigious than a series of Cannabis Cup wins – a total of eight awarded to the company's strains so far.
Royal Queen Seeds is credited with pioneering some of the most iconic and celebrated strains in the history of commercial cannabis. Each of the following essential strains has become not only a household name but the recipient of a Cannabis Cup award for its superior quality and consistency.
"In our incessant search for the best marijuana plant possible, at Royal Queen Seeds we have been measuring ourselves against the competition for years to ensure that our clients safely obtain the best cannabis seeds possible. Our years of experience in crossbreeding the best cannabis varieties have helped us win eight prestigious Cannabis Cups"
Essential Strains
Northern Lights Automatic
One of the most beloved marijuana strains of all time, Northern Lights is a heavy-hitting pure Indica of epic proportions. Owing its linage to indigenous Afghani and Thai landrace strains, cannabis superstars worldwide.
With her characteristic sweet and spicy flavor profile, Northern Lights delivers immediate head-to-toe relaxation and a sense of weightless euphoria that lingers for hours - all from a strain that is surprisingly simple to grow indoors or out, with a flowering time of just 45 days.
Royal Dwarf
A firm favorite from Royal Queen Seeds, designed to produce as much ganja as possible with next to no space required. True to its name, Royal Dwarf manifests in the form of exceptionally short and stout plants, with flowering times of just six weeks on average.
Another superb specimen to grow with no knowledge or experience required (making this beauty ideal for novice cultivators), Royal Dwarf delivers the ultimate in physical relaxation that borders on pleasant incapacitation.
Royal AK Automatic
A direct descendant of AK-47, Royal AK combines blazing mental stimulation with dreamy physical relaxation that lingers indefinitely.
Characterized by her pine-fresh fragrance with plenty of exotic spice, Royal AK is also known for producing a challenging and often cough-inducing smoke. More for cannabis connoisseurs than the uninitiated, Royal AK rewards those who can handle it with an enjoyable and controllable high for all occasions.
Amnesia Haze Automatic
Somewhat contradicting its own name, you can count on Amnesia Haze seeds to deliver an immediate and ongoing cerebral uplift when needed most. Energizing, motivating, and guaranteed to get those creative juices flowing, Amnesia Haze comprises 50% Sativa, 20% Indica, and 30% Ruderalis genetics.
Plants can be kept as short as 50cm indoors, with flowering times averaging approximately 10 weeks. All in all, Amnesia Haze is a strain that asks very little yet offers so much in return.
White Widow
A strain that needs no introduction, White Widow seeds have been strutting their stuff on a global basis for almost 30 years.
One of the more impressive variants has picked up a Cannabis Cup along the way, having been singled out for its extraordinary properties.
White Widow is the perfect choice for stimulating creativity and conversation, delivering the energetic uplift and motivation needed to get things done. As an added gift, White Widow needs no specialist knowledge or experience to grow at home, though prefers controlled indoor cultivation environments to the outdoors.