Cannabis seeds for sale in Nebraska
Cannabis in all its forms is illegal across the state of Nebraska, albeit decriminalized, meaning individuals caught in possession of small quantities as a first offence are considered to have committed a civil infraction, leading to fines rather than jail time.
Nebraska is one of several North American states where cannabis policy reform is desperately needed. Not only are all forms of recreational cannabis currently illegal, but the state of Nebraska also lacks anything close to a useful medical marijuana program for qualifying patients.
While attempts have been made over the years to improve things for those in need, Nebraska remains well behind the curve compared with other states in 2020.
Medical Marijuana Nebraska
Sadly, Nebraska does not have an established medical cannabis framework of any kind in place as of 2020. Not only is there no legal way of accessing medical marijuana in Nebraska, but there aren't even any physicians who are licensed to recommend therapeutic cannabis.
Nebraska therefore sits alongside Indiana, Kansas and South Dakota as one of the only remaining states where medical weed remains completely inaccessible.
Efforts to legalize medical cannabis have been made, but in all instances have been shot down in flames. Both in 2016 and 2017, bills were introduced and approached that would have kickstarted the state's medical marijuana industry. Sadly, both were also blocked by lawmakers – despite polls suggesting the majority of Nebraska citizens supporting medical cannabis legalization.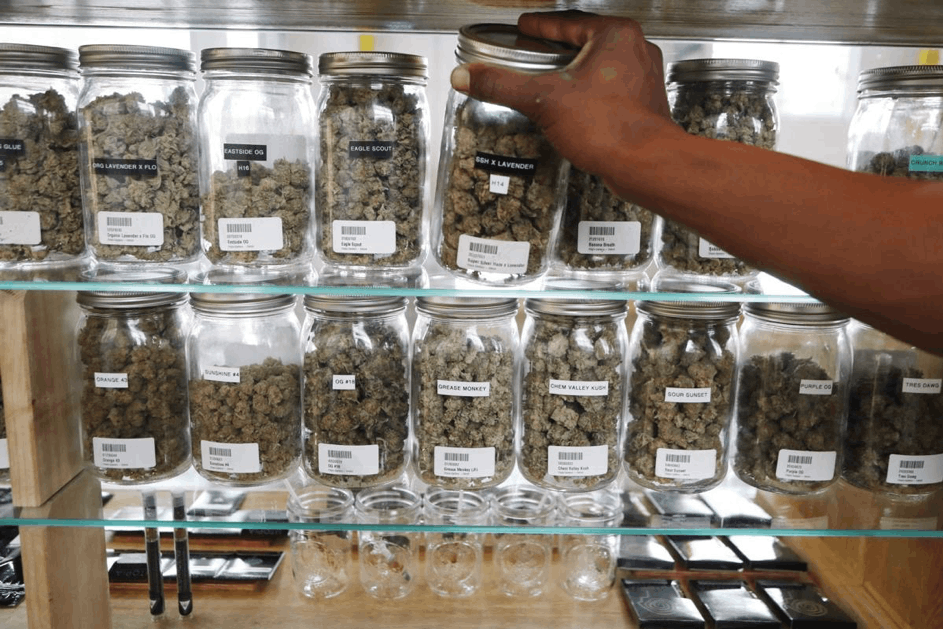 Resistance to Medical Marijuana Policies
One of the biggest issues standing in a way of medical marijuana legalization in Nebraska is its predominantly conservative government. Governor Pete Ricketts having personally gone on record to state that cannabis is "a dangerous drug" and insisting that the medical value of the plant has not been proven sufficiently to justify its legalization.
Frustratingly, he and his administration also stated that in order to determine the safety and value of medical pot, pharmaceutical and scientific experts within the state should perform their own studies and reach their own conclusions. The problem being that such individuals have no access to cannabis whatsoever to perform these kinds of studies, meaning the entire operation remains stuck in neutral.
As a result, Nebraska lags behind their neighboring states, with no plans materializing for implementing a medicinal marijuana structure on their agenda.
Colorado Cannabis
The border Nebraska shares with their more liberal neighbors Colorado has caused some complex issues ever since Colorado legalized medicinal use in 2000, and recreational weed in 2012.
For many years now, Nebraska residents desperate enough for their therapeutic buds need only hop over the state line to medicate – some risking serious punishment by bringing their pot back home.
Experts continue to insist that the amount of time and money Nebraska is wasting on policing medical pot possession is inexcusable, and highlights the inadequacies of the state's marijuana policy in general. Particularly when considering approximately 60% of Nebraska residents are in favor of medical cannabis legalization – calls which continue to be ignored flat out by local lawmakers.
Evidence suggests that medical use would be legalized by a considerable margin if ever brought to the vote, though conservative opponents continue to do whatever they can to ensure such a vote never happens.
Pot Punishments in Nebraska
Despite its disproportionately strict policy against all types of cannabis in general, cannabis was effectively decriminalized in Nebraska in 1979. This means that anyone caught with less than an ounce on their person (strictly for personal use) will no longer be sent to jail, but instead face a $300 fine and a mandatory drug education course.
For a second offense with less than an ounce involved, this fine increases to $400 and a possible five-day prison sentence. Third time around, you'll be slapped with a fine of up to $500 and could be spending a week in jail.
Even with this semi-relaxed policy in place, official documents suggest that almost 8,000 arrests and/or citations for simple cannabis possession are handed out in Nebraska each year. More alarmingly, African Americans are a full five-times more likely to be arrested and prosecuted for pot possession than Caucasians – despite usage rates between the two groups being more or less identical.
Cannabis Cultivation in Nebraska
Irrespective of whether you intend to use it for recreational or therapeutic purposes, cultivating cannabis in Nebraska is a fundamentally bad idea. Simple possession of weed for personal use isn't likely to land you in jail, but you'll be looking at a mandatory prison sentence if caught cultivating dear Mary Jane.
In fact, you'll be deemed to have committed a felony if caught in possession of anything more than a pound of cannabis, worth a maximum fine of $10,000 and up to five years in jail. There is absolutely no allowance whatsoever for the legal cultivation of recreational or medicinal marijuana in Nebraska.
Resistance to Legalization
It seems highly unlikely that sweeping reforms to existing policies will occur in Nebraska without a major change in leadership. The state's conservative lawmakers have made it clear that irrespective of public opinion, they've no intention of allowing medical cannabis to be put to the vote anytime soon. Despite the fact that all recent polls suggest it would pass by a clear majority.
In the meantime, recreational and therapeutic tokers alike are completely out of luck. Thousands are known to be risking their freedom by conducting illicit hops over state lines to pick up what they need from Colorado, but face the prospect of harsh penalties or imprisonment if caught.