Cannabis seeds for sale in Indiana
Recreational cannabis in all its forms is illegal in the state of Indiana. A very basic medicinal marijuana infrastructure has been established, though provides access to low-THC products only for a very small proportion of the local population.
Indiana is one of a handful of states that continue to lag somewhat painfully behind their neighbors. Despite growing support from its constituents and an apparent majority in favor of legalization, recreational cannabis remains 100% illegal in all its forms. To such an extent that even the possession of small quantities of cannabis could see you spending a fair amount of time behind bars.
Efforts to bring in a reasonable and workable medical marijuana framework have so far made little to no progress, culminating in the somewhat disappointing introduction of a new low-THC medical cannabis law in 2017. Not only are the medical cannabis products available in Indiana strictly limited in terms of potency, but they're also extremely difficult to get hold of.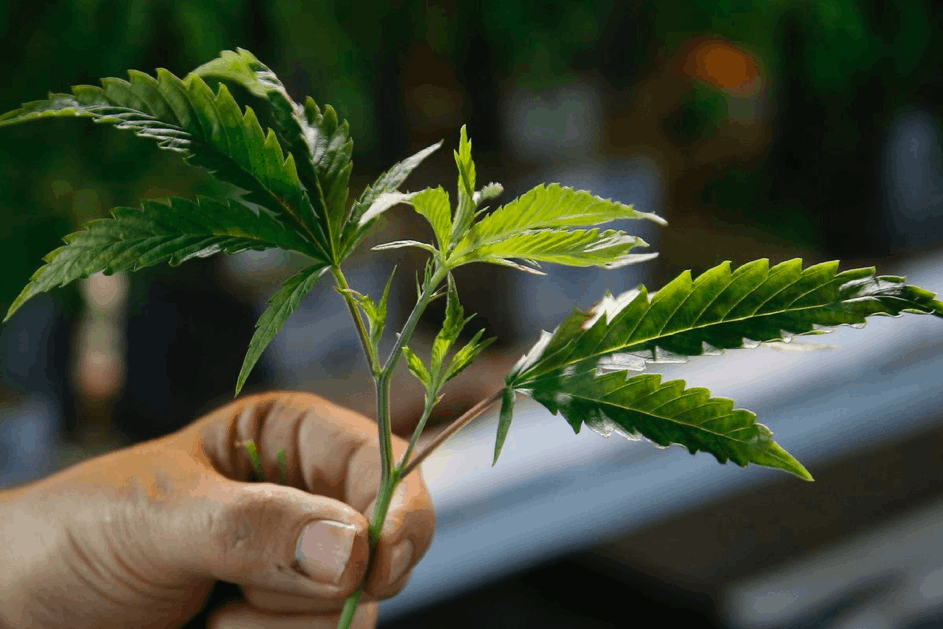 Recreational Marijuana Indiana
As things stand in 2020, all forms of recreational cannabis in Indiana are comprehensively illegal. Worse still, little to no effort has been made by policymakers to relax the OTT punishments the state hands out for even the simplest cannabis-related crimes.
Being caught in possession of any quantity of marijuana whatsoever for strictly personal use is considered a Class A misdemeanor. A crime which, as a first-time offender, could see you facing a $1000 fine and up to 180 days behind bars.
If you're busted a second time, the maximum fine is increased to $5000 and jail time is upped to 1 year. Anyone caught carrying more than 30g of cannabis with one or more drug busts on their record will be charged with intent to supply, which translates to a $10,000 maximum fine and up to 2.5 years in jail.
If you're caught in the act of selling or distributing cannabis totaling 30g or less, the penalty is a year in jail and a $5000 fine for a first-time offender. Quantities above this 30g threshold paving the way for up to six years in jail.
Incredibly, you can even be busted in Indiana simply for being nearby when drug activity occurs, if you're deemed to have had knowledge of what was taking place at the time. A criminal offence worth six months in jail and a fine of up to $1000.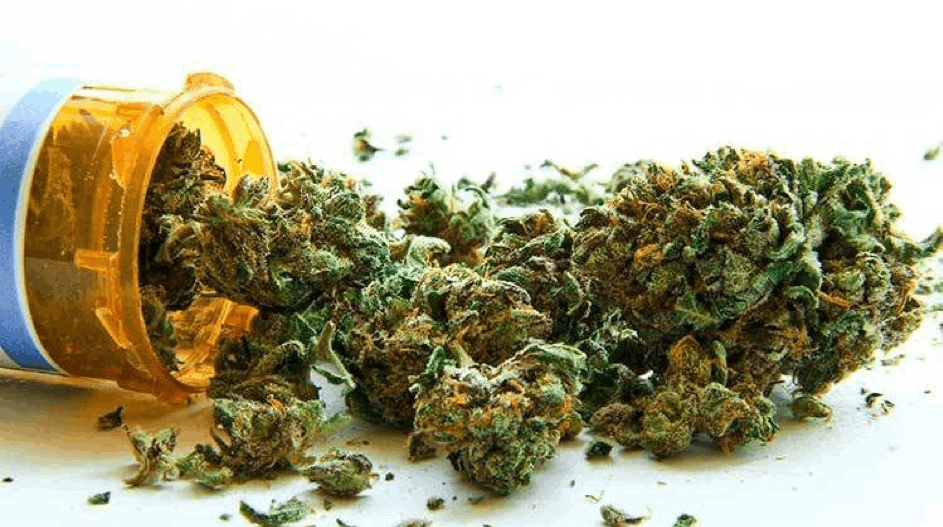 Medical Marijuana in Indiana
'Better than nothing' is the phrase that comes to mind when discussing Indiana's medical marijuana (MMJ) policy, though it's a pretty close call to say the least.
Indiana Gov. Eric Holcomb signed into law HB 1148 in 2017, enabling patients with severe seizure disorders to access low-THC medical cannabis oils. Low in this instance meaning extremely low – a permitted content of no more than 0.3% THC.
This came as something of a slap in the face to the people of Indiana, with a poll carried out in late 2016 revealing that almost three quarters (73%) of residents were in favor of MMJ legalization.
The low-THC products currently available for qualifying patients have been deemed completely inadequate by many recipients and physicians alike, which in many instances prove entirely ineffective against the symptoms they are supposed to treat.
Who Qualifies for Medicinal Marijuana in Indiana?
Qualifying for medical cannabis in Indiana is a mammoth task in its own right. The (extremely) low-THC medical marijuana policy extends the benefits of CBD products exclusively to those diagnosed with severe forms of epilepsy, for whom the measured intake of CBD may be beneficial.
Other than this, there is no allowance whatsoever for patients with any other conditions to qualify for medical cannabis products. Advocates continue to campaign for relaxation of the state's inadequate medical marijuana policy, though progress remains slow.
Cultivating Cannabis in Indiana
As you'd expect with such a conservative approach to cannabis legislation, there is no allowance whatsoever for cannabis cultivation in Indiana. This applies to both recreational and medicinal users alike, for whom excessive penalties apply.
Being caught in possession of even a single plant at home is enough to see you handed a fine of up to $5000, along with an extended stay in a nearby correctional facility. Even if you can prove you have been using your weed exclusively for important medical reasons, you could still be spending months or years behind bars.
Indiana Laws Concerning the Sale and Possession of Pot Paraphernalia
It's a similarly unfortunate story with the production, distribution and possession of pot paraphernalia. For example, anyone caught manufacturing any type of cannabis paraphernalia is deemed to have committed a Class A infraction – good for a $10,000 fine as a first offence, or up to 2.5 years in jail for a subsequent offense.
If you're caught in possession of paraphernalia of any kind, the exact same penalties apply – anything from a $10,000 fine for a first offence of up to 2.5 years in jail thereafter.
The sale and distribution of paraphernalia is punished equally severely, though offenders may be liable for a prison sentence if caught selling or distributing paraphernalia to individuals under the age of 18.
Resistance to Marijuana Legalization
Some see the legalization of cannabis across United States in general as an inevitability, though states like Indiana aren't about to go down without a fight. When you consider how restrictive and rudimentary the state's medical pot policy remains in 2020, it's hard to see anything big happening by way of a relaxation towards recreational use anytime soon.
States like Indiana provide painful reminders that public opinion often takes a backseat to the personal opinions of lawmakers. Despite 73% of residents voicing their support for medical marijuana legislation, what they got in return was something of little to no value to those in desperate need of therapeutic cannabis.