Seedsman
One of the most trustworthy pot professionals in the industry, with almost two decades of experience in selling cannabis seeds at very competitive prices, Seedsman is by far one of the largest and most successful cannabis seed banks in the world, stocking strains from more than 80 major breeders worldwide.
Their own lines come from specially selected marijuana strains from pioneering breeders, renowned globally for their breeding talents (whether themselves in the limelight or fabled underground breeders).
In 2007, Seedsman launched their feminized cannabis seeds range, which was formed from strains created by trusted breeders close to the company. Each strain has its own unique flavor, highs and growth characteristics, opening up a wide range of marijuana types for enthusiasts to try. In 2011, their auto-flowering feminized seeds hit the scene, giving fans a new way to grow their favorite strains while still offering great quality at very reasonable prices. SeedSupreme Seed Bank has the juiciest selection of Seedsman seeds, so make sure to get yours today.
A comprehensive Collection of Cannabis Seeds
Some seed banks focus their attention on a modest collection of strains from perhaps a handful of breeders. At the opposite end of the scale, you have Seedsman - an established and reputable seed bank that takes diversity and choice to extremes.
Supplying only the finest recreational and medicinal marijuana seeds for home growers and commercial cultivators on a global basis, Seedsman is always on the cutting edge of the industry. They've also recently diversified their product collection with all manner of branded merchandise, ranging from books to clothing to cultivation paraphernalia.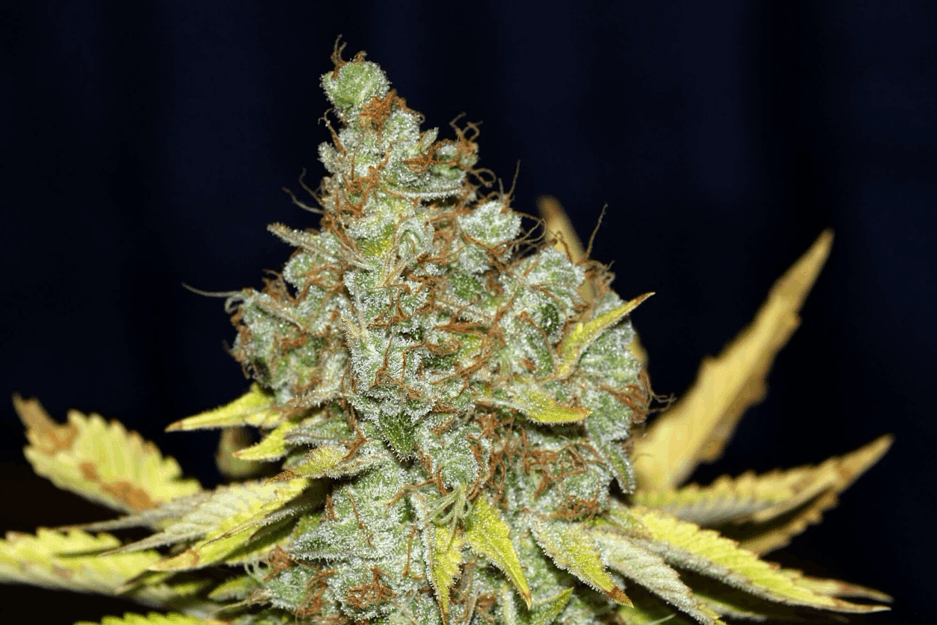 "Our range of Cannabis Seeds includes the highest quality genetics from over 80 breeders worldwide. Our comprehensive strain library allows you to view our highest-yielding strains, indoor and outdoor strains, and will help you choose between Indica seeds or sativa counterparts. Not only do we have one of the most comprehensive libraries of cannabis seeds in the world, we now offer a diverse range of cannabis-related goods for you to enjoy including storage products, clothing, and books." - (Seedsman)
Always Evolving and Improving
Though quantity and variety are clearly priorities at Seedsman, this is a seed bank that also focuses heavily on quality.  As with all good seed banks, each and every specimen that makes it to the Seedsman collection is a product of guaranteed quality and value for money.
Always evolving and improving, the Seedsman team is continuously adding to its collection with new and interesting strains from all over the world. There's already a huge library of over 1500 strains to choose from, but there's always something new and exciting to be found from the world's best breeders.
"We have been selling cannabis seeds online since 2003 and are considered one of the most trustworthy and reliable online seedbanks in the world. Our company has evolved significantly over the past decade. We sell our own brand of cannabis seeds - Seedsman, but also stock 1500 strains from over 80 seedbanks from every corner of the globe." - (Seedsman)
Supporting the Cause and Fronting Cannabis Culture
Credit also has to go the way of Seedsman for supporting the cause and remaining at the forefront of the fight for fair cannabis legislation. They actively encourage their customers and supporters to get involved, while at the same time supporting charitable organizations at home and abroad.
"A percentage of our company's profit is spent on helping promote the need for legal change within the UK and around the globe.  This is done by attending cannabis trade shows and conferences, and supporting political lobbying organizations and charities.
&ldquoMore importantly we try to encourage visitors to our websites to do the same by keeping them up-to-date with what is happening in regard to cannabis laws and provide a growing amount of articles and information on all aspects of cannabis to help feed their interest and get them more involved in the lobbying process." - (Seedsman)
Essential Strains
Choosing even a handful of seeds from Seedsman as the 'best' in the company's catalog is practically impossible. Nevertheless, the following rank among the best-selling strains from these industry-leading breeders - each of which is well worth checking out:
California Orange
A staple on the scene all across the American West Coast, California Orange is a flawlessly balanced hybrid with a perfect split of Sativa and Indica genetics.
Just as the name suggests, the fragrance and flavor of California Orange and Skunk are dominated by sweet and juicy citrus fruits, emanating from ridiculously resinous buds with a high THC content. The high is potent and powerful yet perfectly manageable, getting to work on body and mind with equal efficiency.
Blueberry
There's not a great deal to say about Blueberry seeds that haven't already been said, given that this iconic strain has been doing her thing worldwide for almost 50 years. Capable of producing some of the most mind-blowing colors under the right conditions, Blueberry is also famed for her fantastically fruity fragrance and soaring euphoric high. She's also easy as pie to grow, which is always a bonus.
Auto White Widow
Another firm favorite in need of no introduction, White Widow seeds impresses with her epic appearance and face-melting effects. By far one of the most famous and popular strains in the history of commercial cannabis, Auto White Widow is also an exceptionally vigorous producer and demands little by way of TLC to really do the business.
Sour Diesel
Just when you thought your favorite Diesel strain couldn't get any more dank or funky, along comes Sour Diesel seeds. This is basically everything you know and loves about premium Diesel and Haze strains in one epic hybrid, which has an effect every bit as powerful as its punch on the nose.
Northern Soul
Combining the genetics of Northern Lights and Skunk #1 was only ever going to result in something seriously impressive. Northern Soul is more than living up to the hype, known for her mind-blowing Indica high and enormous resin production that's fantastic for making DIY hashish. She's also surprisingly resistant to mold and most common plant diseases, making her perfect for indoor and outdoor cultivation alike.
Northern Lights
By this point in time, you probably don't need us to tell you what Northern Lights is all about. With a background and genetic makeup that continue to divide cannabis communities worldwide, Northern Lights is no less than a legend on the scene. The cannabis community worldwide just wouldn't be the same without Northern Lights, which you absolutely must try your hand at growing, if you haven't already.
Nemesis
Or you could pick up a bunch of Nemesis seeds instead, which were engineered by combining the genetics of a Northern Indian Sativa and a Nepali Indica. The result of this is one of the most fantastically spicy and magnificently exotic strains you'll have the pleasure to smell and taste, which is good for a perfectly balanced high that blends a warm body buzz with a powerful wave of euphoria.