Cannabis seeds for sale in New Mexico
Bottom Line:
New Mexico permits the use of medical cannabis, though recreational cannabis in all its forms remains illegal. Decriminalization of small quantities of cannabis officially came into effect in July 2019.
New Mexico has introduced a relatively robust medical marijuana framework, though does not permit the use of recreational cannabis. In fact, the state's medical cannabis program was the first to be enacted in the whole of the United States. However, the possession and consumptions of small quantities of cannabis for non-medical purposes was decriminalized in the summer of 2019.
What Was the Controlled Substances Therapeutic Research Act?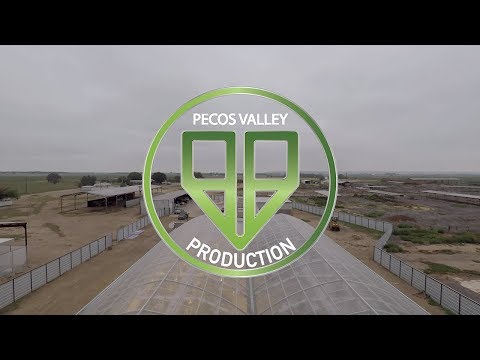 The bill known as the Controlled Substances Therapeutic Research Act passed in 1978 made New Mexico the first North American state to introduce a formal medical cannabis program. The research program received official FDA approval and was fuelled using cannabis provided directly by the National Institute on Drug Abuse. Lynn Pierson, a cancer patient in New Mexico, is credited with helping the bill come into law. Having found relief from the symptoms of his condition using cannabis, he brought his case directly to state lawmakers.
Pierson unfortunately lost his battle with cancer in August 1978, but the program he'd help initiate would go on to provide more than 250 cancer patients with medical cannabis over the next eight years. The scheme became known as the Lynn Pierson Therapeutic Research Program, and was effectively the first attempt of any North American state to bring about new legal medical cannabis policy.
When Was Medical Cannabis Use Legalized in New Mexico?
Interestingly, it wasn't until 2007 that Gov. Bill Richardson officially brought the Lynn and Erin Compassionate Use Act into state law, officially kick-starting New Mexico's formal medical cannabis system. A list of qualifying conditions was published at the time, which has been revisited and revised several times since.
The policy also included permissions for qualifying medical cancer patients to cultivate limited quantities of cannabis at home. Despite being the first North American state to introduce a basic legal medical cannabis framework, New Mexico was the 12th state to formally bring in a state-wide medical cannabis system.
Was Recreational Cannabis Included on the Bill?
Not at the time, but it was announced in March 2019 that a recreational legalization bill had been approved by the House of Representatives. The bill passed with a tiny majority of 36 votes to 34, though would subsequently stall upon reaching the Senate Finance Committee. However, it is highly likely that the vote will be put to the people of New Mexico in the near future – most likely 2020.
What is New Mexico's Take on Decriminalization?
It wasn't until April 2019 than the State of New Mexico finally decriminalized the possession and consumption of small quantities of cannabis. The new policy reduced the maximum penalty for a first-time offence to a $50 fine – if the quantity carried was no more than half an ounce. The bill also decriminalized the possession of drug paraphernalia – New Mexico becoming the first state to make such an allowance. The new rules on small-scale cannabis possession and consumption came into effect in July 2019.
So, is Marijuana Legal in New Mexico?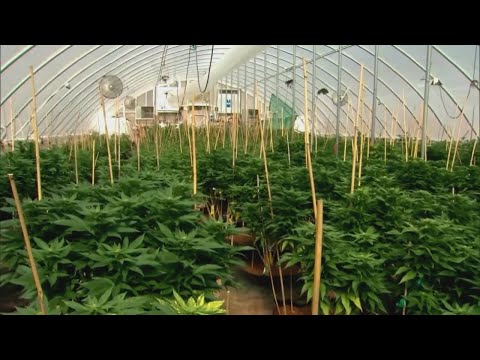 Medical marijuana is legal, but only when purchased from a licensed dispensary and consumed in accordance with strict rules. Possession and consumption of small amounts of recreational cannabis has been decriminalized, though it still remains illegal state-wide. Much heavier punishments are enforced on those caught with larger quantities of cannabis, or those deemed to have the intent to supply.
How Long Is a New Mexico Medical Cannabis ID Valid?
If you successfully qualify for a medical cannabis ID in New Mexico, it will be valid for a maximum of one year. Before its expiration, you will need to apply for a renewal online.
Where Is Medical Cannabis for Sale in New Mexico?
Cannabis is still a Schedule 1 substance and is prohibited in all forms at a Federal level. As a result, it is only possible to purchase medical cannabis from a licensed dispensary with the authorisation of the state. Your cannabis doctor will point you in the direction of your nearest dispensary, or you can check online for a full list of licensed non-profit producers.
Where Is It Legal to Use Medical Cannabis in New Mexico?
Like elsewhere, New Mexico imposes heavy restrictions on the consumption of medical cannabis. State law indicates that cannabis can only be consumed out of public view on private property. It is also stated that cannabis must under no circumstances be consumed in or around the following:
School bus or public vehicle
School grounds
Workplaces
Public parks, recreation centres, and other public places
The rules on cannabis consumption predominantly follow those of smoking cigarettes – most public places being strictly prohibited.
What Are the State's Rules on Cannabis Storage?
State law in New Mexico outlines the following guidelines for medical cannabis storage:
"A qualified patient and primary caregiver shall ensure that all cannabis and cannabis-derived products that are purchased from a licensed non-profit producer remain in the package or container provided by the non-profit entity when not in use. If the package or container is damaged, the product label and any other identifying information from the package or container shall be kept and remain with the cannabis or cannabis-derived product upon transfer to another package or container."
Can Medical Cannabis Patients Share Their Prescriptions?
Under no circumstances should any medical cannabis patient share any of their prescribed medication with any other person. Even if two people have similar conditions and identical prescriptions, it is still illegal to share or distribute medical cannabis in any form or quantity. Each patient must access their own medical cannabis via the appropriate permitted channels.
Can I Buy Medical Cannabis for Someone Else?
Again, New Mexico strictly prohibits the purchase of medical cannabis by anyone other than the patient, or their designated caregiver with the formal authorisation to do so. Speak to your doctor if you wish to register as the formal caregiver for a friend of family member.
Will My Health Insurance Provider Cover my Medical Cannabis Costs?
At the time of writing, cannabis in all its forms (including medical marijuana) remains 100% illegal at a Federal level. As a result, national and regional health insurance providers alike are not yet willing to cover the costs of medical cannabis. There are a few rare exceptions, but the overwhelming majority of patients must cover the costs personally.
Would I Be Better Growing My Own Cannabis in New Mexico?
If you qualify for a medical cannabis card, you are automatically authorised to cultivate small quantities of cannabis at home. Cultivation permissions extend to maximum of 16 plants per authorised patient – a maximum of four mature plants and 12 seedlings at any one time. There are no limitations on how much cannabis can be harvested and stored, so it can work out considerably more cost-effective.
Can I Get Fired for Medical Marijuana Consumption?
Unfortunately, New Mexico has not yet introduced any protections for medical cannabis users in the workplace. For the time being at least, employers are still perfectly within their rights to fire employees for their cannabis use. Even if it is strictly for medical purposes and complies with state law, you could still get fired. Speak to your employer directly if you have any concerns.
Which Conditions Qualify Under the State's Medical Cannabis Program?
New Mexico's medical cannabis policy states that patients will be allowed to access medical marijuana upon their diagnosis of one of several life-affecting or terminal conditions.
Debilitating medical conditions listed within the framework include:
Amyotrophic Lateral Sclerosis (ALS)
Anorexia/cachexia
Arthritis
Cervical dystonia
Chronic pain
Crohn's disease
Epilepsy
Hepatitis C
Hospice patients
Huntington's disease
Intractable nausea/vomiting
Huntington's disease
Multiple sclerosis
Painful peripheral neuropathy
Parkinson's disease
Spinal cord damage
Authorised physicians may request medical cannabis for patients with conditions that don't appear on the official list.
What About Driving Under the Influence of Cannabis?
The same rules apply to cannabis related DUIs as those pertaining to alcohol DUIs. However, anyone caught driving under the influence of cannabis also stands to be punished for possession, consumption and possibly the intent to supply. Many North American states are taking a zero-tolerance approach to cannabis related DUI offenses – New Mexico is one of them.
How Can I Legally Transport Cannabis?
In order for cannabis to be transported legally within the state, it must be kept in a sealed container and placed out of reach of the driver. The buyer is also expected to retain proof of purchase, in order to validate where and when they bought it, if required to do so.
Can I Take My Medical Cannabis into a Different State?
No – the transportation of medical cannabis across state lines remains 100% illegal across the United States as a whole. Even if you have a medical cannabis card and are carrying a small quantity, you could face heavy penalties or even imprisonment.