Cannabis seeds for sale in North Dakota
Bottom Line:
Medical cannabis has been legal in North Dakota for several years, but recreational cannabis is strictly forbidden. The state continues to impose some of the harshest penalties in the U.S. for the illegal possession, consumption and distribution of cannabis.
North Dakota is a naturally conservative state, where the use of cannabis for recreational purposes is condemned by the majority. Medical cannabis was legalized in 2016, but all forms of recreational cannabis remain illegal. Possession of even the smallest quantities of cannabis purely for personal use is considered a misdemeanour crime. With a recent vote on recreational cannabis legalization having been defeated by a considerable margin, the likelihood of legalization happening in the near future is near zero.
When Was Medical Cannabis Legalized in North Dakota?
In 2015, an initial attempt to bring about new cannabis legislation in North Dakota failed. The state's House Human Services Committee voted against the proposed measure by 67 votes to 26, stating at the time: "We just felt that the concerns and the risks at this point in time outweigh the potential benefits … for a small group that feels that none of the currently available drugs work". Unsurprisingly, this stubborn stance against therapeutic cannabis was widely condemned by experts and public health groups across the United States.
Thankfully, it was just one year later that the citizens of North Dakota voted in favor of new medical cannabis legislation. Reflecting the state's conservative stance on cannabis policy, a provision from Measure 5 that would allow medical cannabis patients to cultivate their own cannabis at home was removed. In addition, physicians would only be permitted to recommend the consumption of medical cannabis by smoking in special circumstances. The bill received approximately two-thirds of the vote and was subsequently enacted.
When Was the State's Failed Recreational Referendum?
The subject of recreational cannabis legalization was once again put to the vote in 2018. In this instance, voters rejected the introduction of new cannabis legislation by a majority of 59% to 41%. The result of the ballot contradicted an earlier poll carried out the same year, which suggested that a minimum of 46% of voters supported recreational cannabis legalization. Either way, support for recreational cannabis has clearly grown since 2014, at which time just 24% of voters expressed their support for more relaxed cannabis policy.
So, Recreational Cannabis is Still Illegal in North Dakota?
Not only are all forms of recreational cannabis illegal in North Dakota, but the state has traditionally had some of the harshest punishments for first-time offenses. Although the legislation for legalization failed to pass the vote, it has paved the way for North Dakota to decriminalize possession of small amounts. North Dakota's new law went into effect on August 1. It reclassifies possession of up to a half-ounce of marijuana as an infraction punishable by no jail time and a maximum fine of $1,000. Previously, it was a misdemeanor punishable by up to 30 days in jail in addition to a fine. The bill also reclassifies penalties for possession offenses involving amounts greater than a half-ounce.
What If I Don't Have A Medical Cannabis Card?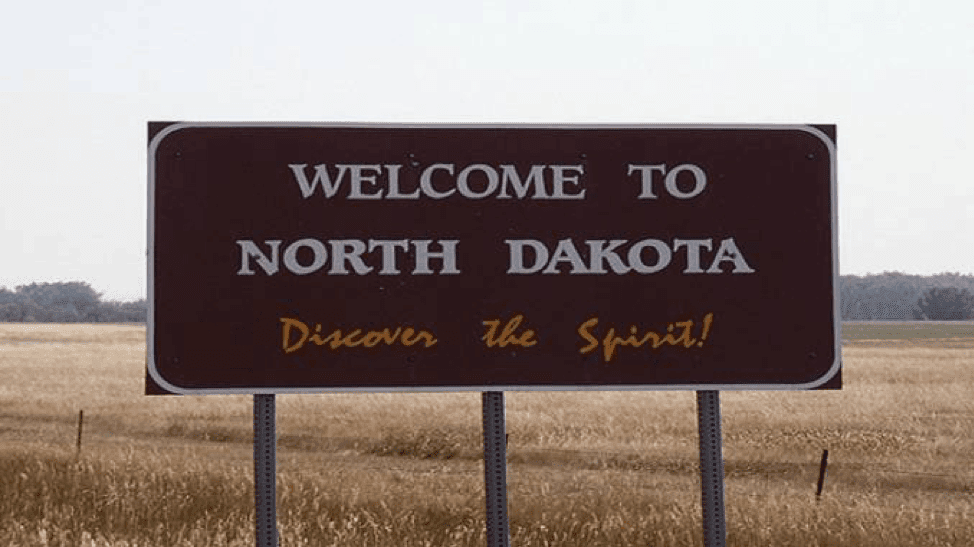 There's an established black market for recreational cannabis in North Dakota, but buying, possessing and consuming cannabis without a permit is extremely risky. As things stand today, possession of less than half an ounce of cannabis for personal use is considered a Class B misdemeanor, which could result in a maximum fine of $1,000 and 30 days in prison. If you are caught with the same small amount while behind the wheel of a vehicle, you could be looking at a year behind bars. The same also applies if you are caught carrying between half an ounce and an ounce of cannabis on your person – up to a year in jail and a fine of $,1000. Bear in mind that all of these penalties are for first offenses – things only get harsher for repeat offenders.
Can I Grow My Own Medical Cannabis in North Dakota?
The allowance for medical cannabis patients to grow their own was removed from the state's medical cannabis policy, before it was enacted. However, there is a clause in the bill that permits qualifying patients who live more than 40 miles from a licensed dispensary to grow their own cannabis for medical purposes. Unsurprisingly, it can be tricky to be granted formal permission to cultivate your own cannabis in North Dakota and heavy restrictions apply. The physician who recommends you for medical cannabis will determine how much you need and how much you should grow at home.
How Can I Get a Medical Cannabis Card in North Dakota?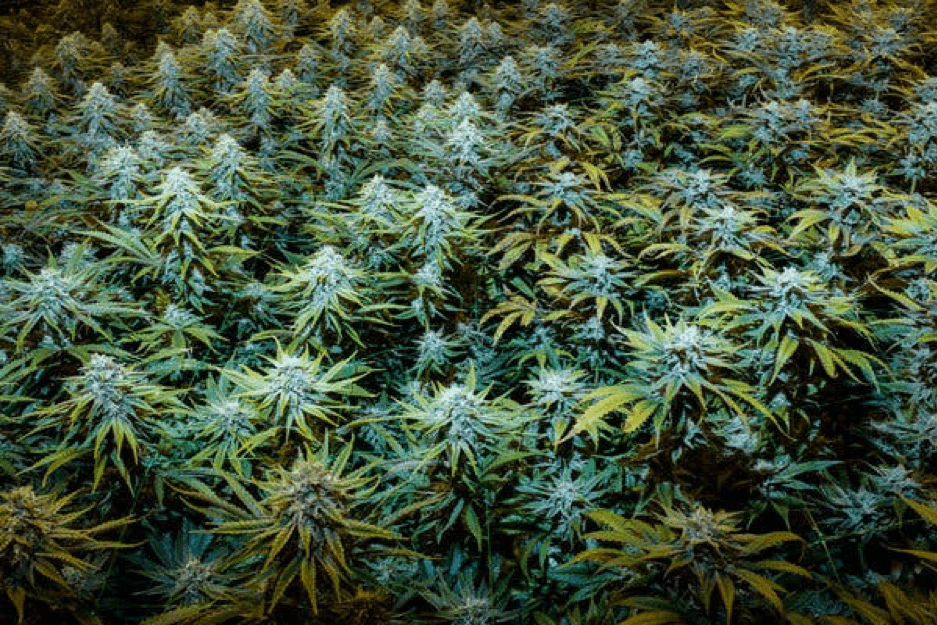 As elsewhere, eligibility is determined almost exclusively on a patient's diagnosis of an acknowledged and recognized medical condition. They are allowances for qualifying for medical cannabis without meeting these formal requirements, though only upon the express recommendation of a physician. Even then, you will need expert legal support to push your case through.
What Are the Qualifying Conditions for a Medical Cannabis Card?
The state of North Dakota has published a relatively extensive list of chronic and terminal conditions, which may qualify a patient for access to medical cannabis. The list of qualifying conditions as it stands today is as follows:
Alzheimer's Disease and other Dementia
Amyotrophic Lateral Sclerosis (ALS)
Anorexia Nervosa
Autism Spectrum Disorder
Bulimia Nervosa
Brain Injury
Crohn's Disease
Ehlers-Danlos Syndrome
Endometriosis
Epilepsy
Fibromyalgia
HIV/AIDS
Hepatitis C
Interstitial Cystitis
Migraine
Neuropathy
Rheumatoid Arthritis
Spinal Stenosis or Chronic Pain related to Neuropathy or Damage to the Spinal Cord
Terminal Illness
Tourette Syndrome
Conditions that cause Cachexia or Wasting Syndrome, Intractable Nausea, Severe Pain and Seizures
There is also the option for patients to petition the state health department to consider new conditions and symptoms to add to the list.
Can I Apply for a Medical Cannabis Card as an Out-Of-State Resident?
Unfortunately, North Dakota's medical cannabis program is open exclusively to state residents. Irrespective of whether you have qualified for access to medical cannabis elsewhere, you will not be able to receive a medical cannabis card in North Dakota.
Where Can I Purchase Medical Cannabis in North Dakota?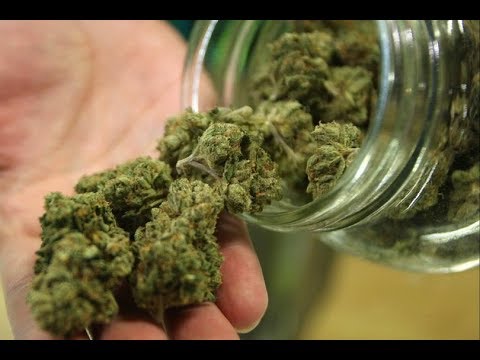 State-wide, North Dakota's medical cannabis policy will allow a total of eight dispensaries to open – a handful of which have already gone into business. With such limited numbers, it is inevitable that a sizeable proportion of patients will not live within close proximity to a licensed dispensary. Again, medical cannabis patients who live more than 40 miles from the nearest dispensary are permitted to cultivate their own plants at home, with restrictions.
Can I Take Medical Cannabis from North Dakota to a Different State?
No – it is illegal to cross any state lines in the United States with any quantity of cannabis on your person. Even if you have a medical cannabis card and medical cannabis has been legalized in both states, crossing from one state to another with cannabis of any kind remains a Federal offense. State troopers and border patrol officers are clamping down on the illegal transportation of cannabis, making it a risk that simply isn't worth taking.
Can Minors Qualify for Medical Cannabis?
Patients under the age of 18 are subject to the same rules and restrictions on medical cannabis as adults. However, minors can only qualify for medical cannabis with the express consent of their parent or legal guardian. If medical cannabis is prescribed, the minor's guardian will subsequently take full responsibility for procuring and providing their medical cannabis accordingly.
Will North Dakota Ever Legalize Recreational Cannabis?
In December 2019, Legalize ND submitted a petition to put an initiative to legalize, regulate and tax Marijuana before voters next November. When the measure is approved for circulation by the secretary of state, activists must gather 13,452 voter signatures before July 6, 2020, to qualify for the ballot. It is hard to speculate if this vote will be more successful than the 2018 vote, although popular support is growing, North Dakota is unlikely to swing to legalizing any time in the near future.