Cannabis seeds for sale in Utah
Bottom Line:
Recreational cannabis is illegal in Utah, but the state has a limited medical cannabis program in place. Possession of small amounts of cannabis has been decriminalized.
Utah has a unique medical cannabis framework, known as the state's 'right to try' bill. All forms of recreational cannabis remain illegal, though possession of small quantities is now classified as a misdemeanour. There are few indications that Utah will legalize recreational cannabis in the near future, as the state's medical cannabis program remains limited and restrictive at best.
When Did Utah Legalize Medical Cannabis?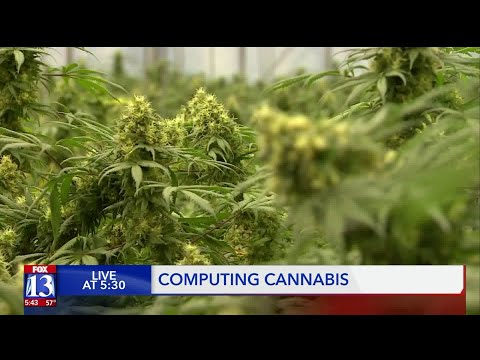 Utah was one of the first states to officially ban the use of cannabis, prohibiting all forms of the drug in 1915. Subsequently, it wasn't until 2015 that the state first came close to legalizing medical cannabis, though Senate Bill 259 was defeated 15 votes to 14. One year later, the state senator attempted to push medical cannabis legislation through once again, though the measure was once more voted down.
Ultimately, it wasn't until 2018 that the Utah House of Representatives passed HB 195. Rather than outright legalization as such, the bill introduced a new "right to try" policy for qualifying patients, along with the authorization for patients to grow their own cannabis plants. Initially, the new legislation was limited only to individuals diagnosed with a terminal condition. The Utah Medical Cannabis Act was written into law in November 2018, outlining the state's framework for dispensary license provision.
What Conditions Qualify for Medical Cannabis in Utah?
Chronic pain was recently added to the list of qualifying conditions, defined as pain that lasts longer than two weeks and cannot be adequately managed using non-opioid painkillers. The full list of qualifying conditions at the time of writing is as follows:
Alzheimer's disease
Amyotrophic lateral sclerosis (ALS)
Cachexia
Persistent nausea (which is not significantly responsive to traditional treatment and is not related to pregnancy, cannabis-induced cyclical vomiting syndrome, or cannabinoid hyperemesis syndrome)
Crohn's disease / ulcerative colitis
Epilepsy / debilitating seizures
Multiple sclerosis / persistent and debilitating muscle spasms
PTSD (which is treated by a licensed mental health therapist and has been diagnosed either by the VA or through an evaluation by qualified mental health specialist)
Autism
Terminal illness with less than six months life expectancy
A condition resulting in the patient receiving hospice care
A rare condition or disease that affects less than 200,000 individuals in the United States and is not adequately managed by a non-opioid or physical intervention
It's worth noting that being diagnosed with any of these conditions doesn't necessarily guarantee qualification for medical cannabis. Likewise, a licensed physician may also recommend a patient for cannabis that doesn't have a formal condition included in the list. Applications must be submitted through the Utah Compassionate Use Board.
What Kinds of Cannabis Products Are Permitted?
Utah has a fairly relaxed policy regarding which cannabis products can be purchased and consumed by qualifying patients. Along with traditional cannabis flowers, medical marijuana can be purchased in the form of edibles, tinctures, topicals, tablets, oils, concentrates and so on. Cannabis flowers/buds can only be sold in separately packaged and sealed blister packs.
Why Do Cannabis Flowers Have to Be Blister Packed?
One of the most important conditions outlined in the state's medical cannabis bill concerns the consistent and accurate dosing of cannabis, in accordance with the patient's requirements. Blister packaging enables cannabis users to more accurately measure their intake, while also making it easier for the state to track cannabis sales and consumption in general.
In addition, making medical cannabis available in blister packs only helps the state differentiate between legal medical cannabis and illegal marijuana. This was a key condition outlined in the legislation, as many state officials would like to see cannabis flowers banned entirely.
Why Do All the Edibles for Sale Look the Same?
Again, the rules governing the shape and composition of edibles are designed to make it easier for patients to measure their intake. It was argued that when medical cannabis is supplied in the form of mainstream edibles, it can be difficult to know how much you are consuming. Legislators argued that taking a bite out of a cookie or eating a handful of gummy bears simply didn't constitute a safe or accurate way of dosing cannabis. Hence, all such edibles are illegal.
In their place, all cannabis edibles in Utah are produced in cubes or rectangles – predominantly in the form of lozenges.
What's the Strongest Medical Cannabis Product I Can Buy?
Despite the restrictions on the shape and form of the edibles for sale, there are no limits as to how much THC any cannabis product can contain. Instead, it's up to your prescribing physician to determine how much cannabis you need to treat your condition. That said, there is a limit to how much cannabis can be purchased within any 14-day period - two ounces of flower or 10 grams total composite THC (in other words, THC or THC-A).
Who Can Recommend Patients for Medical Cannabis?
All MDs, DOs, APRNs, and PAs in Utah can recommend their patients for cannabis, just as long as they have an active and valid license. However, not all physicians are willing to recommend the use of medical cannabis, so it's worth researching the available options online ahead of time.
What if My Doctor Refuses to Recommend Me?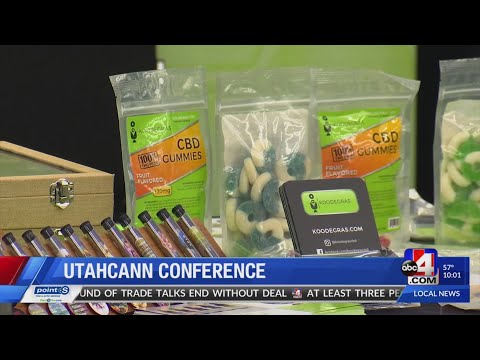 Doctors are under no obligation whatsoever to prescribe medical cannabis, if they do not believe it is in the best interests of the patient. If you aren't diagnosed with a qualifying condition, it is highly unlikely you will be recommended for medical cannabis. However, you can always get a second opinion with a different doctor, if you wish.
Is the System Up and Running Now?
Medical cannabis is technically legal in Utah now, but the system as a whole will not be up and running until March 2020. This is when the medical cannabis card application system will officially go live, enabling qualifying patients to request medical cannabis IDs online. The delay is due to the fact that at the time of the vote, no specific rules and regulations regarding the sale and consumption of cannabis had been finalized. Nor did the state have access to sufficient quantities of cannabis to satisfy demand.
Will the Program be Open to Minors?
Yes, but all patients under the age of 21 must be represented and approved by a parent or legal guardian. Doctors are permitted to recommend medical cannabis for children in the same way as adults, using the same general list of qualifying conditions.
Is It Legal to Smoke Medical Cannabis?
Under the terms of Utah's medical cannabis legislation, it is against the law to smoke medical cannabis. Vaping is legal, but patients are forbidden from (and advised against) smoking cannabis in the traditional way. Practitioners generally recommend alternative 'healthier' consumption methods, such as edibles.
Are There Any Protections for Employees?
Utah has introduced limited protection for employees, meaning that you cannot be fired from your job simply for being a medical cannabis patient. However, any impairment while at work resulting from your cannabis intake could result in disciplinary action or dismissal. You can't be fired for using medical cannabis, but you could lose your job if it prevents your from doing your job properly.
How Many Dispensaries Are Scheduled to Open?
For the time being, Utah has issued licenses for a total for seven dispensaries – one for each of the state's biggest counties. It is likely that more dispensaries will open over the coming years, though the network will remain compact for now.
Aren't Pharmacies Distributing Cannabis Illegal?
According to Utah state law, no. According to official Federal law, yes. Cannabis in all forms (including medical cannabis) remains 100% illegal at a Federal level. This is why many businesses and authorities are so reluctant to get behind the growing legalization movement. Technically, anyone producing, distributing or consuming cannabis in the US without government authorization is committing a crime. However, the likelihood of the Fed cracking down on individual states anytime soon is near zero.
Is Utah Likely to Legalize Recreational Cannabis?
If it does, it won't be for quite a while. The legal medical cannabis market in Utah isn't set to get formally underway until the middle of 2020. After which, there's a chance recreational cannabis could be put to the vote, but the process would take several months at least. As would the implementation of the subsequent legislation. Hence, it's unlikely recreational cannabis will be permitted in Utah for a least a couple of years – maybe longer.