Cannabis seeds for sale in Nevada
Bottom Line:
Both medical and recreational cannabis are legal in the state of Nevada, in accordance with a variety of state-specific restrictions. The cultivation of cannabis in Nevada without a permit is particularly heavily regulated.
The legalization of recreational cannabis in 2016 took the appeal of Nevada as a national and international tourist destination to the next level. The state's cannabis policy still places restrictions on possession, consumption, cultivation and distribution, but it is now possible to walk into one of dozens of the state's licensed cannabis stores and walk out with a decent quantity of world-class weed. Interestingly, cultivation of cannabis in Nevada is permitted only for those who live a minimum of 25 miles from a licensed dispensary.
When Was Medical Cannabis Legalized in Nevada?
As was the case in many North American states, there was a sizable gap between medical cannabis legalization and the first actual commercial operations in Nevada. Voters officially approved the Nevada Medical Marijuana Act in 1998, which would then go on to be approved a second time in the year 2000. Unfortunately, the medical cannabis policy introduced at the time made no allowances whatsoever for commercial cannabis sales. Instead, it would only be legal for qualifying cannabis patients to cultivate their own, growing a maximum of 12 plants at any one time. Eventually, a resident of Nevada filed a class-action lawsuit against the state, claiming that the restrictive medical cannabis policy was unconstitutional.
After which, it wasn't until 2013 that a new bill was passed that would allow commercial distribution of medical cannabis. Again, it took a considerable amount of time for the bill to be enacted, initially granted licenses to a maximum of 55 dispensaries. As late as July 2015, there were still only around 9,500 medical cannabis card holders in Nevada. The medical cannabis system in Nevada took more than 20 years to find its feet, though is now well and truly open for business.
What About Recreational Cannabis in Nevada?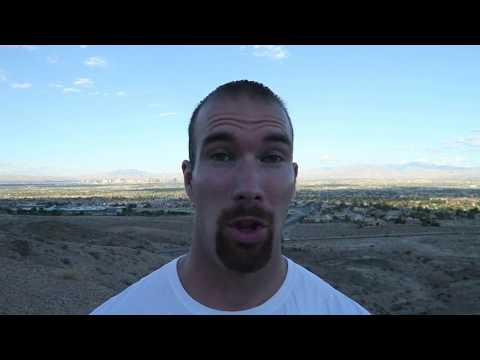 The proposed legalization of recreational cannabis was put to the vote in 2016, which would permit the possession and use of cannabis by adults over the age of 21. Taxation proposals were outlined, but the initiative did not include any provisions for the licensing retailers or product developers. Despite heavy opposition by some of the richest and most influential business owners in the state, Question 2 would go on to pass with a modest majority – 54% of the vote against 46%. This led to the formal legalization of recreational cannabis seeds as of January 2017, at which point the first commercial recreational cannabis sales in Nevada took place.
So, Cannabis Is Now Legal in Nevada?
Yes – recreational and medical marijuana are now both legal in the state of Nevada. All recreational dispensaries require formal identification with every purchase, which may be heavily scrutinized for out-of-town buyers and international visitors. A medical cannabis permit is needed to shop at a medical marijuana dispensary – recreational sales are prohibited at licensed medical outlets.
What Are the Opening Hours of Nevada's Cannabis Stores?
Most North American states have imposed restrictions on cannabis stores' operational hours. In Nevada, some recreational and medical cannabis dispensaries are open 24 hours a day, seven days a week. The state also has a relatively sizeable network of dispensaries serving both sides of the market, so chances are you'll never be too far away from high-quality cannabis.
What Types of Cannabis Can I Buy in Nevada?
There are also comparatively few restrictions placed on the types of cannabis products available for sale. In fact, it's not uncommon for a single medical or recreational cannabis store in Nevada to sell several hundred different products. Cannabis flowers remain the most popular products of all, though usually appear alongside concentrates, topicals, vapes and the most mind-blowing selection of edibles available. It's also perfectly legal to pick up almost every type of cannabis consumption hardware and related accessories at a licensed store in Nevada.
How Much Does Cannabis Cost in Nevada?
Impossible to answer, as every cannabis store and dispensary has its own unique pricing structure. Nevertheless, all budgets are catered to. Whether you're out to spend pennies on a bag of shake or spend your entire weekly wage on a baggie of top-shelf bud, it's all right there for the taking.
Is There Any Point Getting A Medical Cannabis Card?
Recreational cannabis may have been legalized, but there are still some benefits to obtaining a medical cannabis card in Nevada. One of which being qualified medical advice and suggestions – it is strictly forbidden for recreational cannabis stores and budtenders to offer anything that could be considered medical advice. In addition, some cannabis products in some of the state's licensed dispensaries are cheaper than their recreational equivalents. If you are planning to purchase and consume cannabis for therapeutic purposes in Nevada, it may be worth considering a medical cannabis card application.
Do I Have to be a Resident of Nevada To Use My Medical Card Here?
No – the state of Nevada permits its medical cannabis dispensaries to serve residents from other states with a valid medical cannabis card. However, it is important to remember that any out-of-state medical cannabis laws that differ from those of Nevada will be considered null and void for the duration of the holder's stay. Or in other words, you can purchase medical cannabis in Nevada with your medical cannabis card, but you must ensure you abide by Nevada's medical cannabis rules at all times.
What Are the Age and Purchase Restrictions on Recreational Pot?
Recreational cannabis sales are restricted exclusively to individuals aged 21 and over, who are able to provide an acceptable form of ID at the time of purchase. Right now, recreational customers are permitted to purchase a maximum of 1 ounce of cannabis flowers at any one time, or one-eighth of an ounce of cannabis concentrate. No specific systems have yet been introduced to prevent customers visiting more than one outlet to buy more than their legal quota, but penalties are still payable for those busted in possession of more than 1 ounce on their person at any one time.
Where Is It Legal to Consume Cannabis in Nevada?
This is where things get somewhat tricky, as it is currently illegal to consume cannabis in any form and by any consumption methods in any public place. Roughly translated, the vast majority of people are restricted to consuming cannabis exclusively on their own private property. Or the private property of someone else who has given them the authorization to consume cannabis. All casinos, restaurants, bars, nightclubs and outdoor spaces in Nevada as a whole are considered public places. On-the-spot citations and fines are issued to those caught consuming cannabis where its use is prohibited.
How About Cannabis DUIs?
Driving under the influence of cannabis remains strictly prohibited across the United States in its entirety. As elsewhere, Nevada takes a zero-tolerance approach to cannabis-related DUIs. As cannabis testing methods in general are anything but reliable, it's advisable to steer clear of cannabis entirely, if planning to operate a motor vehicle of any kind.
For a first offence, individuals caught driving under the influence of cannabis face a fine of $400 and two days in jail. For subsequent offenses, the maximum fine is increased to $5,000, with the possibility of six years behind bars.
Can I Grow My Own Cannabis in Nevada?
You can, but only under the condition that you don't live within easy reach of a licensed cannabis store. Nevada has taken a curious approach to cultivation law, stating that anyone who lives a minimum of 25 miles from a licensed outlet is permitted to grow a maximum of six plants on their premises. If multiple persons share the same residence, a maximum of 12 cannabis plants can be cultivated.
Can I Share the Cannabis I Buy or Grow?
It is strictly prohibited to sell cannabis in any form in Nevada, without an official government permit. However, recreational cannabis policy does make allowances for 'gifting' cannabis at no cost. If you choose to do so, you may give another person a maximum of 1oz of cannabis – the state's standard possession limit. However, it is your responsibility to ensure that the recipient is of qualifying age, otherwise you could face criminal prosecution.
Are the Rules Different for Tourists?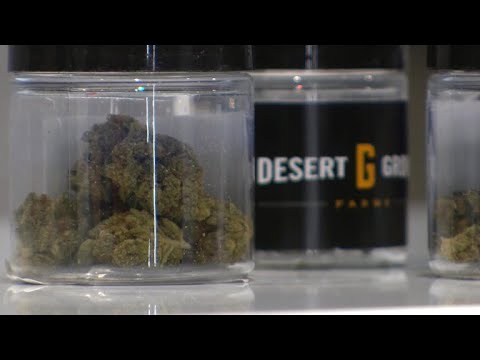 Thankfully not – the same rules apply. However, it can be even more difficult for tourists to find a safe and legal place to consume cannabis in Nevada. The reason being that the overwhelming majority of hotels and apartments available in key towns and cities are considered public places and strictly prohibit the consumption of cannabis. For outsiders looking to enjoy cannabis during their visit, it's advisable to check out Airbnb and search for a cannabis-friendly host.