Cannabis seeds for sale in Iowa
Iowa continues to take a heavy-handed approach to cannabis crime punishment, where possession of even small quantities for personal possession remains a criminal offence.
Iowa is one of a handful of states to continue perpetuating a somewhat 'behind the times' approach to cannabis in general. Possession of even small quantities of recreational weed is classified as a misdemeanor crime. Though interestingly, irrespective of how much you have in your possession and how many times you have been busted, you'll still only face a misdemeanor charge (rather than a felony charge) if you can persuade lawmakers it is for personal use.
What's also interesting is how the state of Iowa classifies cannabis as a Schedule 1 hallucinogenic, despite the fact that most forms of marijuana and pot products are in no way associated with hallucinations. Hefty fines and prison sentences are almost always on the cards for those caught selling, distributing or cultivating cannabis – even those in need of weed for purely therapeutic purposes are inclined to have the book thrown at them.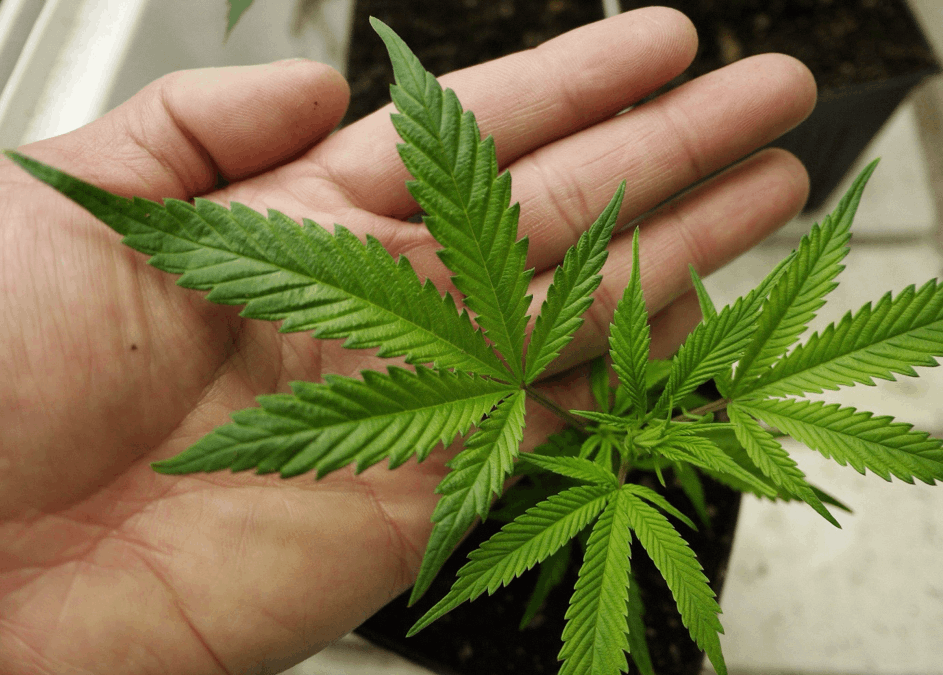 Recreational Cannabis in Iowa
Finding yourself caught carrying even the smallest quantity of weed on your person for recreational use in Iowa, 2020, could see you facing a misdemeanor charge. One that could land you behind bars for as long as six months and liable for a $1,000 penalty.
As mentioned above, Iowa's policy is interesting in that it doesn't pay much attention to quantities. However much you're carrying for personal use and irrespective of whether you've been busted in the past, you still won't be handed anything more than a misdemeanor charge.
Though this could still mean up to two years in jail for subsequent offenses.
Several polls conducted over the years suggested that most Iowa residents remain firmly against recreational cannabis legalization, though as of 2020, it seems the tide may be shifting as finally polls show a narrow majority in favor of legalizing recreational marijuana.
Medical Marijuana in Iowa
On the therapeutic side of things, it's a slightly different story. Research suggests that close to 90% of all Iowans are in favor of medical marijuana legalization.
As it stands, however, the only available medical cannabis in Iowa for qualifying patients is approved CBD oil with less than 3% THC. Although this form of therapeutic marijuana is available to patients with a wide variety of conditions, its potency is considered too low by critics to be of any real effectiveness.
The vast majority of Iowans would like to see a much broader medical marijuana policy brought in, but the state legislators apparently have no intention of complying.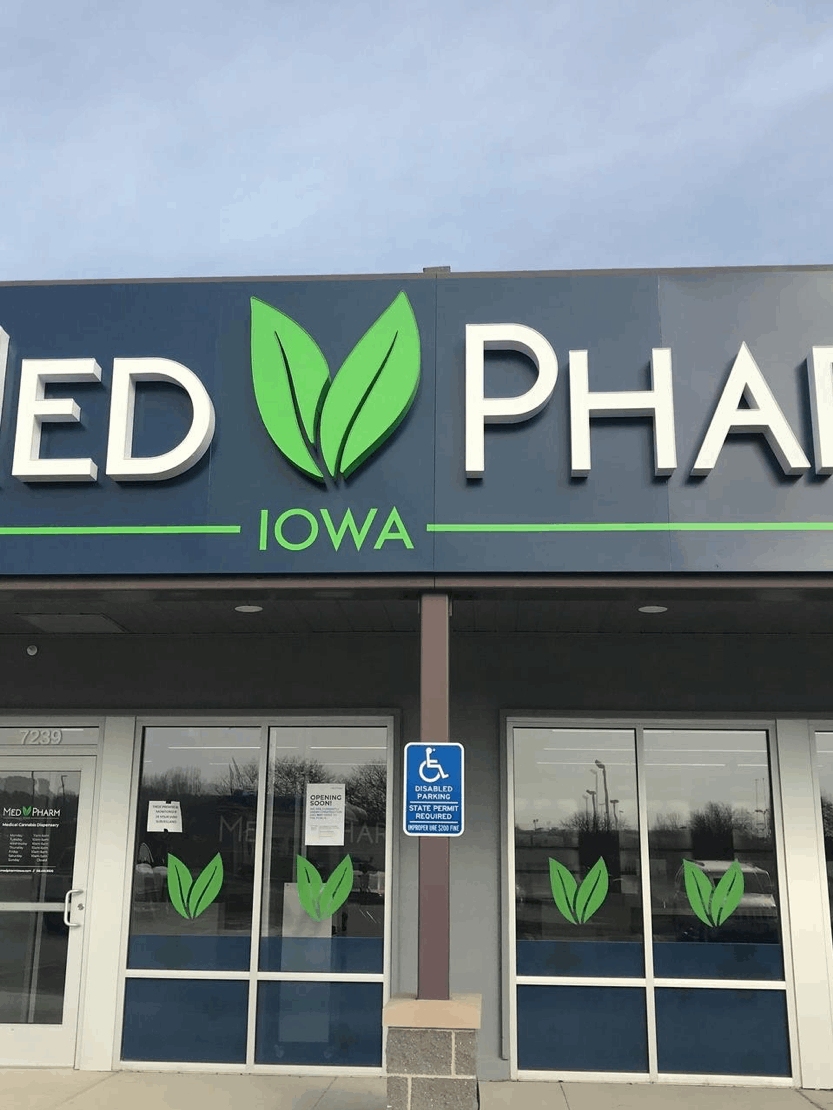 Which Conditions Qualify for Medical Cannabis in Iowa?
Initially, only those diagnosed with an extremely severe form of epilepsy were considered eligible for a CBD oil prescription in Iowa.
Mercifully, the state has loosened its restrictions with regard to eligibility over the years, enabling thousands of additional patients to access state-approved CBD oil.
The current list of qualifying conditions for those hoping to become a cannabis patient in Iowa is as follows:
Crohn's disease
Untreatable pain
Multiple Sclerosis with severe and persistent muscle spasms
AIDS or HIV (as defined in Iowa Code, section 141A.1)
Amyotrophic lateral sclerosis (ALS)
Parkinson's disease
Any terminal illness with a probable life expectancy of under one year
There are also rare instances where physicians can successfully apply for a medical pot permit for patients with conditions not included in the list.
It's also worth noting that if you are a registered medical marijuana patient, you are expressly forbidden from sharing your ganja products with others, or giving them away. Even if the individual you share them with is also a licensed medical user, you will be breaking the law if you share your cannabis with them.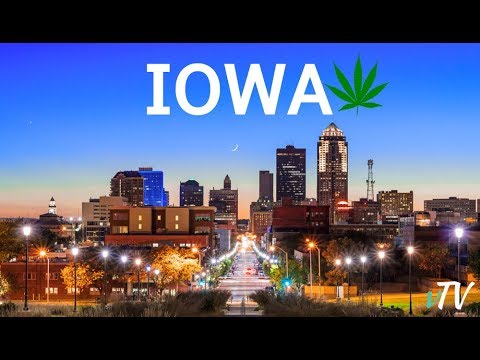 Cannabis Cultivation in Iowa
In 2020, there is no allowance whatsoever for home cultivation of cannabis in Iowa. Irrespective of whether you are a recreational or therapeutic toker, you will be liable for the same penalties if you are caught growing your own weed.
Transportation of Medical Marijuana
It may be necessary to transport your medical marijuana from one place to another, which is legal albeit with certain conditions.
For example, if the cannabis product is still sealed in its unopened original container, you can drive with it in your car. If the packaging has been opened, the cannabis product will need to be placed in a sealed container in the trunk of your car, or in an out-of-reach location for the duration of the journey.
Bear in mind that it is illegal to cross any state lines with cannabis products in your car or on your person, irrespective of whether you have obtained them legally for therapeutic purposes.
What Are Iowa's Possession and Cultivation Regulations?
As a first-time offender, being busted with even a tiny quantity of pot on your person for your own personal use could see you facing a fine of $1,000 and six months in jail. Subsequent offenses of the same nature will also carry a misdemeanor charge (rather than a felony), though could see you in jail for as long as two years with a much heavier fine.
In addition, anyone caught carrying or using marijuana within 1,000 feet of a public park or an educational institution will automatically be handed 100 hours of community service.
Any type of cannabis cultivation is a felony in Iowa, good for a prison sentence of up to five years for a first offence with just a few plants on your property. Take things to extremes with more than 50 kg of home-grown ganja (in terms of potential plant production) and the penalty is increased to 10 years in jail and a fine of up to $50,000.
The legal distribution of marijuana is punishable with the same fines and prison sentences as cannabis cultivation. However, selling (or attempting to sell) any quantity of cannabis to a minor carries a mandatory minimum sentence of five years in jail.
Resistance to Marijuana Legalization
While most Iowans would like to see weed decriminalized for recreational use and made more widely available for therapeutic use, the total legalization of recreational cannabis seems a distant dream in 2020.
Despite rising support for legalization, evidence suggests that residents' voices have not yet found receptive ears for any policy makers to significantly push for this kind of reform.