Cannabis seeds for sale in New Hampshire
Bottom Line:
Medical cannabis is legal in the state of New Hampshire, though it remains illegal for recreational use. Decriminalization of cannabis in 2017 significantly reduced penalties for illegal possession and consumption.
New Hampshire is one of the many North American states to have decriminalized the possession and consumption of small quantities of cannabis, though hasn't gone so far as to legalize recreational use. However, medical cannabis was formally legalized in 2013, which despite granting access to medical marijuana to thousands of patients remains relatively restrictive to this day.
When Was Medical Cannabis Legalized in New Hampshire?
New Hampshire Governor Maggie Hassan officially brought about the legalization of medical cannabis in July 2013, which would be made available exclusively for patients suffering from "chronic or terminal diseases" and "debilitating medical conditions." At the time, the terms and conditions of the policy made it one of the strictest and most restrictive medical marijuana bills in the United States. One clause stated that medical cannabis could only be prescribed after all other treatment options had failed, while lawmakers also prohibited all forms of cultivation. Irrespective of potential difficulties acquiring medical cannabis from a licensed dispensary, patients would be unable to grow their own.
What Does Decriminalization Mean in New Hampshire?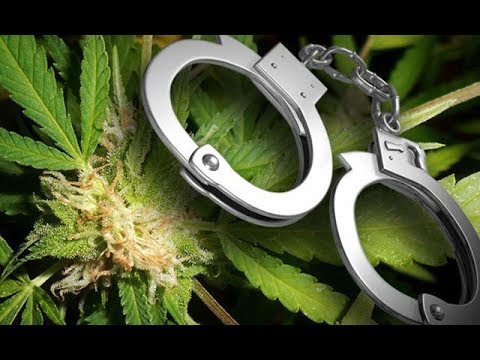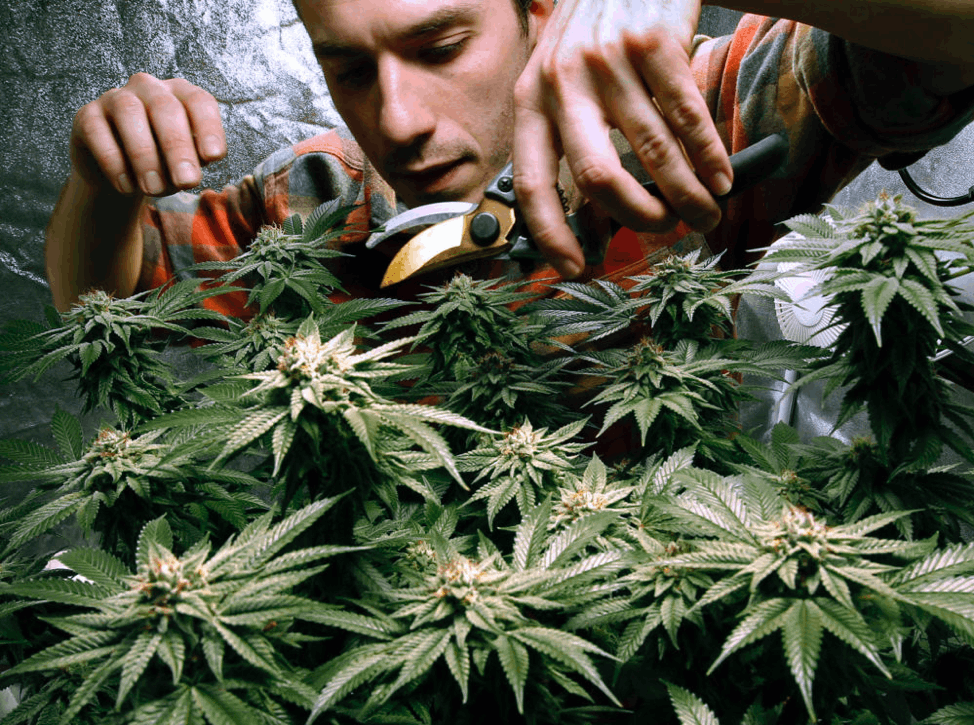 Attempts to introduce a recreational cannabis legalization bill in 2014 sadly failed at the final hurdle. Nevertheless, it was decided later in 2017 that the state's current approach to recreational cannabis prohibition was counterproductive. Penalties for cannabis possession and consumption in small quantities were significantly reduced – first and second-time offenders would subsequently face a $100 fine, or $300 for a third offense. Misdemeanour charges would be filed against anyone busted four times within any three-year period.
So, Is Marijuana Legal in New Hampshire?
Medical cannabis is legal to an extent in New Hampshire, but recreational cannabis remains 100% illegal. You're unlikely to face criminal charges for a minor cannabis-related offense, but you could still be looking at serious jail time for a more serious cannabis crime. Medical cannabis was legalized in New Hampshire in 2013, but actually obtaining a medical cannabis card can be extremely difficult. To such an extent that many of those who have successfully received a medical cannabis permits have only done so with the help and support of a trained cannabis lawyer.
Where Can I Buy Marijuana in New Hampshire?
Even if you are granted a medical cannabis card in New Hampshire, actually tracking therapeutic pot down can be a nightmare. As things stand, medical cannabis policy permits a maximum of four dispensaries in total to provide therapeutic marijuana state-wide. All of which means you could easily find yourself hundreds of miles from the nearest licensed dispensary. Worse still, caregivers looking after patients who are unable to look after themselves are prohibited from cultivating medical cannabis seeds.
How Can I Apply for a Medical Cannabis Card?
Applying for a medical cannabis card in New Hampshire is anything but a straightforward process. You can expect your application to be scrutinised intensively from top to bottom – even if you're diagnosed with a qualifying condition. The latest rules and requirements can be found over at the New Hampshire Department of Health and Human Services.
Are Out-of-State Residents Allowed to Apply?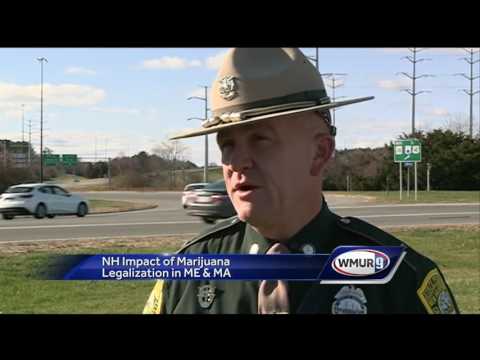 Not only are out-of-state residents forbidden from applying for medical cannabis cards, but they also cannot legally buy medical cannabis in New Hampshire. Convoluted and counterproductive as it may be, anyone who attempts to purchase cannabis with their own state-issued medical cannabis card is liable for prosecution. The same applying to anyone caught with cannabis, who doesn't hold an official New Hampshire medical cannabis card. An extraordinary restriction that needs to be taken into account by anyone who relies on therapeutic cannabis.
What Restrictions Are Imposed on Purchases?
Each of the licensed medical cannabis dispensaries in New Hampshire is permitted to sell a maximum of 2 ounces of usable cannabis flower to each patient per visit. This is also the maximum quantity any caregiver can purchase at a time, irrespective of how many patients they may have under their care. Incidentally, each caregiver is permitted to assist a maximum of five medical cannabis patients at any one time.
How Do Patients in New Hampshire Qualify for Legal Protections?
The most important criteria for medical cannabis eligibility in New Hampshire is the formal diagnosis of a qualifying medical condition. However, not only must the patient have been diagnosed with a qualifying condition, but their physician must also confirm that all other treatment options had proved ineffective. Legal protections for qualifying medical cannabis patients expire one year after the medical cannabis license is granted, after which a new application is required.
What Are the Qualifying Medical Conditions in New Hampshire?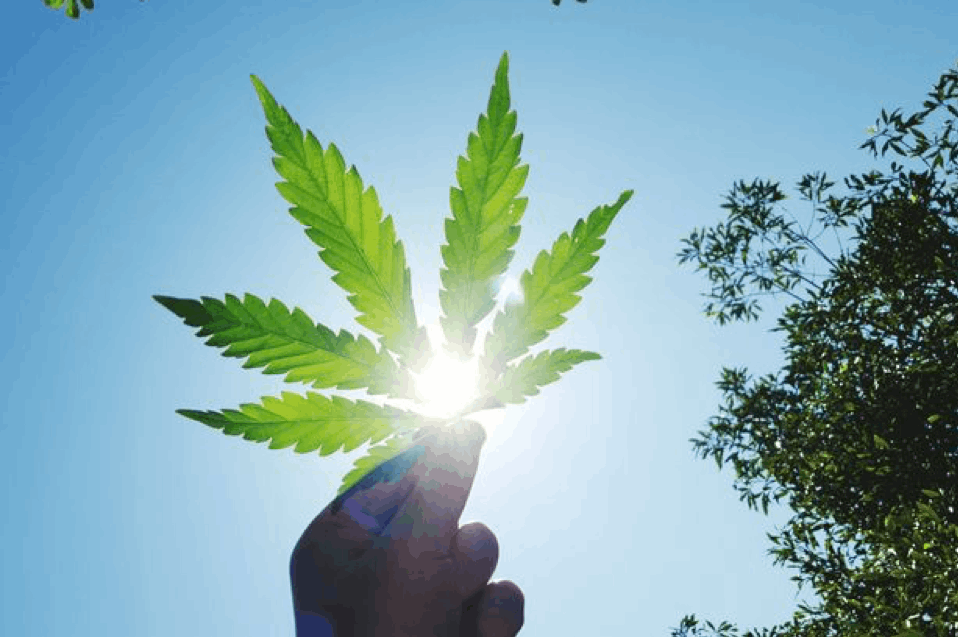 State law outlines a range of chronic and terminal illnesses that may qualify a patient for access to medical cannabis. The official list of qualifying conditions as it stands today includes cancer, glaucoma, HIV/AIDS, hepatitis C, ALS, muscular dystrophy, Crohn's disease, Alzheimer's, multiple sclerosis, chronic pancreatitis, spinal cord injury or disease, traumatic brain injury, epilepsy, lupus, Parkinson's disease, Alzheimer's disease, ulcerative colitis, Ehlers-Danlos syndrome, and injuries that significantly interfere with daily activities.
There is also a formal list of qualifying symptoms outlined in the MMJ policy, which may enable a patient's access to medical cannabis without necessarily being diagnosed with one of the conditions above. These symptoms include chemotherapy-induced anorexia, wasting syndrome, severe pain if it has not responded to other treatments or if treatments produced serious side effects, severe nausea, vomiting, seizures, or severe, persistent muscle spasms.
However, it's important to note that a formal diagnosis of any of these conditions and/or symptoms in no way guarantees access to medical cannabis. The process of successfully receiving a medical cannabis card is almost always complex and time-consuming.
Can Patients Cultivate Their Own Marijuana at Home?
Unfortunately, there is no allowance whatsoever for medical cannabis patients to cultivate their own cannabis at home. Even if they live at a significant distance from an authorized dispensary and have mobility issues, cannabis cultivation in all forms is still expressly prohibited. As previously mentioned, it is also illegal for caregivers to cultivate cannabis on behalf of their patients. State officials are continuing the debate regarding the restricted legalization of medical cannabis cultivation, though nothing has been formalized as of yet.
Can Children Qualify for Medical Cannabis in New Hampshire?
Patients of all ages fall within the same basic guidelines for medical cannabis access and consumption. As such, it is possible for minors with the qualifying conditions and/or symptoms mentioned previously to be granted a medical cannabis card. However, this is only possible upon receipt of two certification/recommendations from two separate physicians – one of whom must be a paediatrician. The parent or caregiver would subsequently take responsibility for the acquisition and provision of the child's medical cannabis.
Are There Restrictions on Where Medical Cannabis Can Be Carried?
Along with heavy restrictions on consumption, New Hampshire prohibits the possession of cannabis in any form and in any quantity in the following places:
on the grounds of a preschool, elementary, or secondary school
in a place of employment without the written permission of the employer
in any correctional facility
in any public recreation centre or youth centre
at any law enforcement facility
Those caught in possession of cannabis in such locations face on-the-spot fines, or possible imprisonment for more serious offenses.
Where Can I Legally Consume Medical Cannabis in New Hampshire?
Medical cannabis use is prohibited in any public place state-wide. This includes parks and recreation spaces, public sidewalks, public vehicles, public buildings, hotels, bars, restaurants and so on. You may only consume recreational cannabis at home if it is your own private residence, or upon receiving the authorization of the owner in the case of a rented property.
Will New Hampshire Legalize Recreational Cannabis?
As things stand, New Hampshire is the only state within New England not to have legalized recreational cannabis. Some would prefer to see New Hampshire remain a cannabis-restrictive 'island' for the region, while others are campaigning furiously for legalization.
In any case, proposals that could (and should) have been taken to the vote in 2019 were subsequently pushed to 2020 at the earliest. Even then, it remains to be seen whether there is enough public support to bring full legalization into effect.