Cannabis seeds for sale in Oregon
Bottom Line:
Both medical and recreational forms of cannabis are legal in the state of Oregon, which was the first North American state to decriminalize cannabis almost four decades ago.
Oregon's relaxed attitude to cannabis is the envy of much of the world. Not only was Oregon the first North American state to decriminalize cannabis, but it was also one of the first to bring legal medical cannabis into play. Critics attempted to recriminalize cannabis once again in 1997, but common sense prevailed…thankfully. Oregon has one of the highest adult cannabis usage rates in the United States – up to 45% more than some other states.
When Did Oregon Decriminalize Cannabis?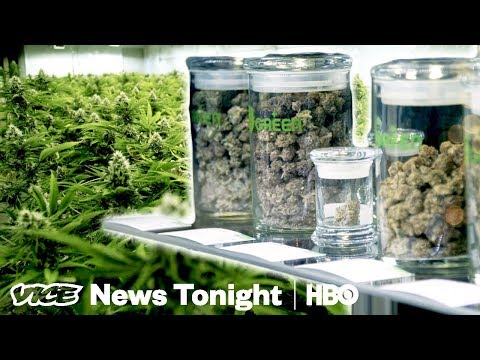 The decriminalization of cannabis took place in Oregon in 1973, when possession and consumption of small quantities (no more than 1oz) became punishable by a maximum fine of $1,000. However, this had no impact on the much harsher punishments for more serious offenses – possession of more than 1oz being punishable by up to 10 years in prison. In addition, anyone caught in possession of any quantity of cannabis in a public place within 1,000 feet of a school attended by minors would be committed a Class B felony – downgraded to a Class B misdemeanour in 2013.
When Was Cannabis Legalized?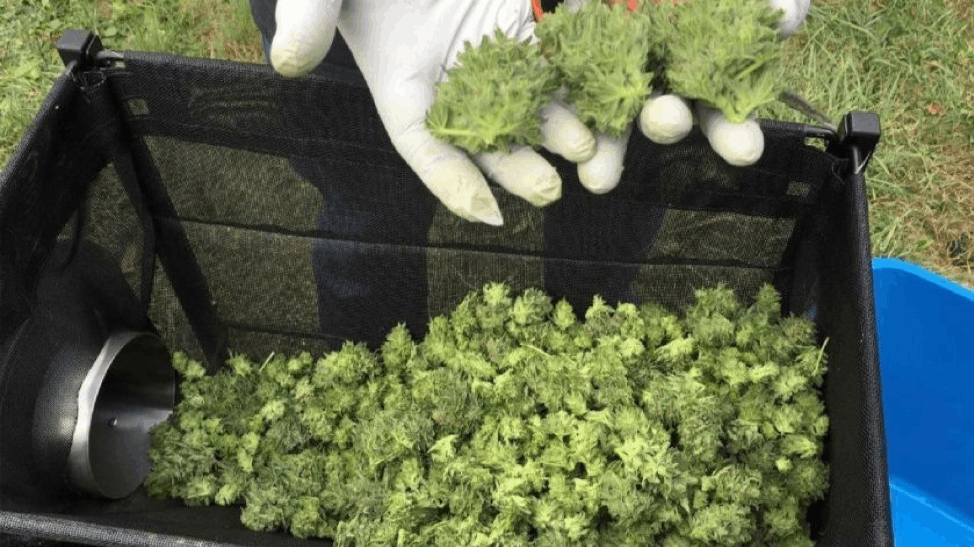 Oregon gave the green light to recreational cannabis cultivation and consumption in 2014. Measure 91 was officially enacted, following two subsequent ballots in 1986 and 2012 that were rejected by voters. Governor Kate Brown signed a bill in 2015 that permitted dispensaries to commence commercial sales of recreational cannabis from the 1st of October that year. A rather hurried framework for the new recreational cannabis policy was drawn up, overseen by the Oregon Liquor Control Commission (OLCC).
From the first day of 2017, it was made illegal for dispensaries to sell recreational cannabis without a license from the OLCC. Within the space of four weeks the number of licensed retailers in the state increased from less than 100 to 260. Comparatively few existing dispensaries were denied recreational cannabis licenses, allowing much of the state's commercial cannabis market to continue unaffected by the new legislation.
Where Can I Buy Cannabis in Oregon?
Oregon has one of the largest networks of legal cannabis outlets in the United States, extending to the vast majority of major towns and cities. Patients with valid medical cannabis cards can also use the state's licensed medical dispensaries, though anyone aged 21 or over can buy cannabis from a commercial cannabis store.
What Are the Purchase Limitations for Non-Medical Customers?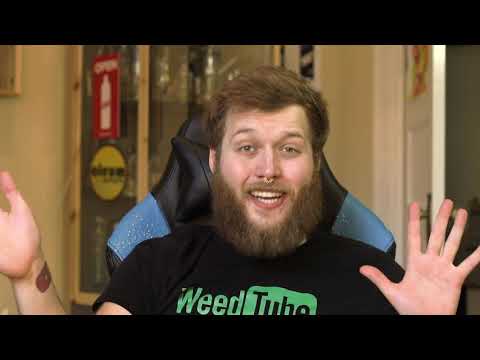 If you are buying from a commercial cannabis dispensary, you will need to take an acceptable form of ID to prove your age. After which, you will be able to buy a maximum of an ounce of flower, 5 grams of concentrates, one pound of solid-form edibles, 72 ounces of liquid marijuana products, 10 cannabis seeds and 4 clones during any one visit.
How Much Can I Legally Carry at Any One Time?
The purchase limitations outlined above also apply to the maximum quantities of cannabis adults aged 21 and over can carry. Interestingly, Oregon also imposes limitation on how much cannabis you can have at home at any one time – eight ounces of cannabis flowers, one ounce of concentrates, one pound of solid-form edibles, 72 ounces of liquid marijuana products, 10 cannabis seeds and 4 cannabis plants. Still, this is probably more than enough for most people.
How Can I Get A Medical Marijuana Card in Oregon?
If you wish to apply for a medical cannabis card, you will first need to make an appointment with an authorised physician. If you are diagnosed with a qualifying medical condition, you can submit your application for a medical cannabis ID online. The total cost of the application process is around $200 and your cannabis ID will be delivered by post within a couple of weeks.
Are Medical Cannabis Cards Available for Out-of-State Visitors?
Yes, and the process is exactly the same as that of applying as a resident of Oregon. Best of all, if you successfully receive a medical cannabis ID in Oregon, you will then be able to use it in Maine, Nevada, Michigan and Rhode Island. The same $200 application fee applies, as does the proviso of being diagnosed with a qualifying medical condition.
Is It Worth Getting a Medical Cannabis Card?
Cannabis may be commercially available for all adults in Oregon, but applying for a medical cannabis card can still be beneficial. For one thing, medical cannabis dispensaries have exclusive access to the kind of medical-grade cannabis you won't find elsewhere. In addition, medical dispensaries are afforded tax incentives by the state, which can make top-shelf cannabis significantly cheaper. So yes, it's still worth applying for a medical cannabis card, if you're likely to qualify.
What Cannabis Products Are Legally Sold in Oregon?
Oregon imposes very few restrictions on the kinds of cannabis products that can be sold commercially. In fact, pretty much anything goes. Along with a dizzying array of cannabis flowers, you'll also be able to pick up edibles, topicals, concentrates, vapes and so much more besides. It's therefore worth tracking down a top-rated store with budtenders who know what they're talking about if you're looking for a good place to start.
Is Cannabis Expensive in Oregon?
Medical cannabis in Oregon is typically cheaper than recreational, but the state's pot price averages are still pretty low. This is due to the sheer competition on the market, driving prices down and improving product quality for the buyer. Shopping around is therefore the way to go, checking as many reviews and recommendations as necessary online.
Where Can I Smoke Marijuana Legally in Oregon?
Official cannabis consumption policy for Oregon leaves both medical and recreational users with very little room for manoeuvre. Cannabis consumption is forbidden in all public places, which according to the state's legal pot legislation means "a place to which the general public has access and includes, but is not limited to, hallways, lobbies, and other parts of apartment houses and hotels not constituting rooms or apartments designed for actual residence, and highways, streets, schools, places of amusement, parks, playgrounds and premises used in connection with public passenger transportation."
For the most part, it's a case of smoking it on your own private property, or not at all.
What Are the Laws on Cannabis Cultivation in Oregon?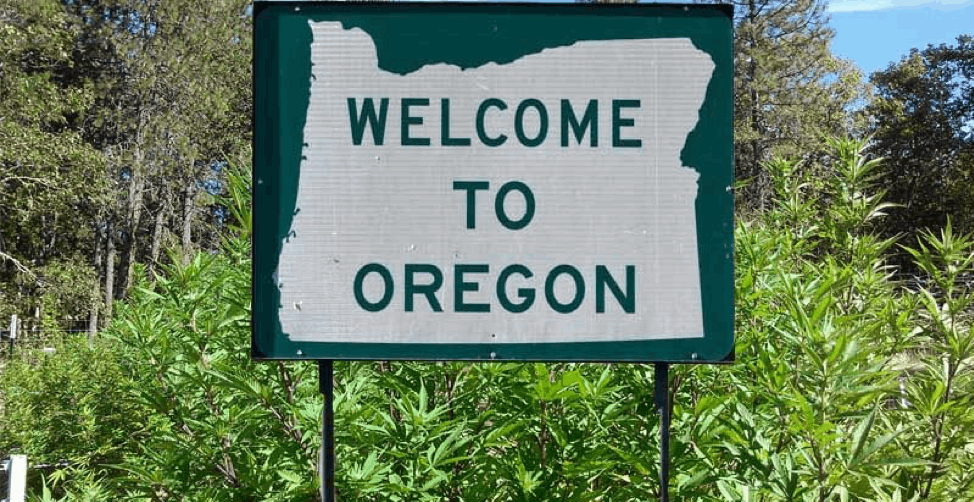 Oregon's recreational cannabis legislation includes allowance for a maximum of four plants to be grown per household. Unlike most other states, Oregon's per-household policy makes no allowances for the number of people living in the property. Four plants can be grown at any one time in any given household, irrespective of how many adults of qualifying age live there. No more than 8oz of usable cannabis flowers must be stored on the premises at any one time.
How Does Oregon Handle Cannabis-Related DUIs?
It's widely acknowledged that all current cannabis testing methods are fundamentally flawed. Even the most accurate testing methods can show signs of THC in a person's system several days after consumption. This means you could technically be busted for a cannabis DUI today, even if your last smoke was five days ago. Cannabis DUIs are punished in the same way as alcohol DUIs – anything from losing your licence to spending a fair amount of time behind bars.
Can My Employer Fire Me for Using Cannabis?
Unfortunately, there are no wide-reaching protections in place for members of the workforce using cannabis. While cannabis remains illegal at a Federal level, employers are pretty much free to make up their own rules. If they choose to implement a no-pot policy and fire anyone known to be using it, they can do just that. Even if you're using cannabis strictly for medical purposes, you could still be penalised by your employer. Speak to your boss directly to find out where you stand.