Cannabis seeds for sale in Vermont
Bottom Line: Medical cannabis has been legal in Vermont since 2004, where recreational cannabis was also legalized in 2018. However, there are still no recreational cannabis stores or dispensaries operating anywhere in the state.
What's the Current Situation with Cannabis in Vermont?
By a considerable margin, Vermont is considered to be one of the most progressive states in North America for its liberal cannabis policy. Medical cannabis has been permitted in Vermont for almost two decades, with recreational cannabis having been formally legalized in 2018.
But what's interesting about Vermont is how despite recreational cannabis having been legalized almost in its entirety, there's still nowhere you can legally purchase recreational pot. Medical cannabis dispensaries have opened their doors in towns and cities across the state, but there isn't a single recreational cannabis dispensary in operation as of 2020.
Is Recreational Marijuana Legal in Vermont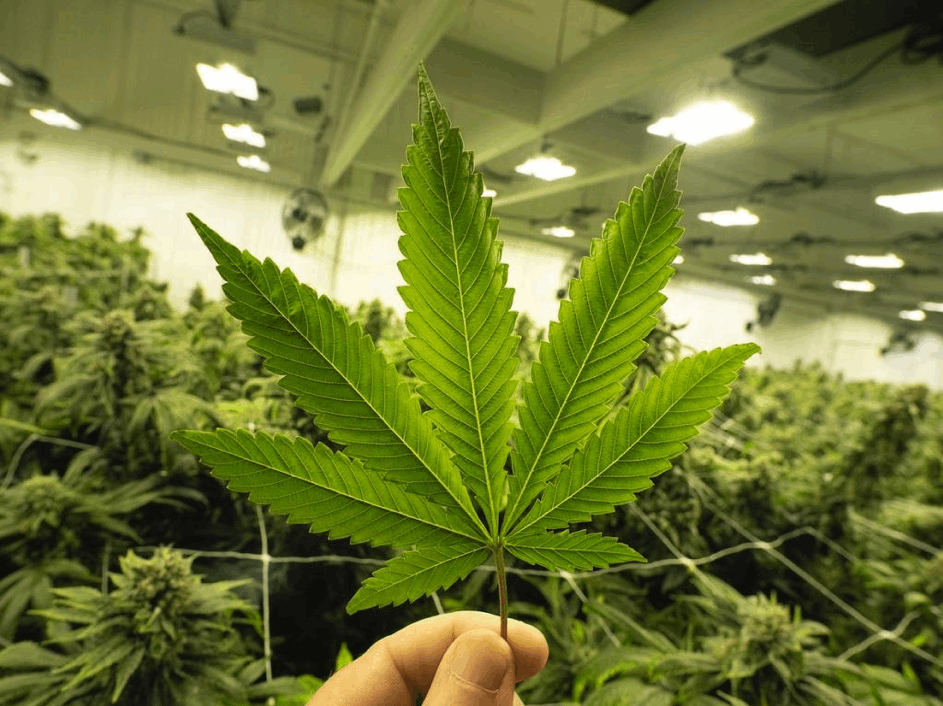 Very much so, with Vermont having officially legalized recreational cannabis as of January 2018. Vermont may have been the ninth state to legalize recreational cannabis, but was the first state to legalize weed by way of legislative, rather than voter ballot initiative. A credit to policymakers in Vermont, who clearly made the right decision on behalf of the people.
Vermont's recreational cannabis policy permits adults aged 21 and over to possess a maximum of 1 ounce of cannabis at any one time. It is also legal to cultivate a maximum of four immature plants and two mature plants per household. As elsewhere, the consumption of cannabis is restricted to private residences only, though there are no restrictions regarding consumption methods.
Where Can I Buy Cannabis in Vermont?
This is where things get interesting, as Vermont's cannabis policy does not include any kind of taxation or regulatory system to oversee the commercial cultivation and distribution of cannabis seeds. What this basically means is that despite recreational cannabis being legal, there isn't anywhere you can legally buy it in Vermont.
Hence, it's a case of growing your own or going without. Gifting small quantities of cannabis to adults aged 21 or over is permitted, though there is no allowance for selling cannabis to family, friends or anyone else. Though for the most part, the Vermont cannabis community is quite happy to stick with home growing, rather than paying a premium for commercially cultivated cannabis.
What About Medical Marijuana in Vermont?
Vermont's medical cannabis policy was brought into effect all the way back in 2004, making it one of the first truly comprehensive policies of its kind implemented in the United States. It has been amended twice along the way to clarify patients' rights, enabling eligible individuals to possess a maximum of 2 ounces of cannabis (or 2 mature plants and 7 immature plants) at any one time.
This means patients are able to choose between purchasing cannabis from a licensed dispensary or growing their own, though are not permitted to do both. In addition, all patients are required to have a minimum three-month relationship with an authorized physician, before they can be prescribed medical cannabis.
Is it Worth Getting a Medical Cannabis Card in Vermont?
If you're able to qualify for a medical cannabis card, you should probably get one. The reason being that it's only with a medical cannabis card that you can purchase marijuana from a dispensary in Vermont. In addition, you're also permitted up to 7 immature cannabis plants on your property at any one time, rather than the usual 4.
You can also carry up to 2 ounces of usable cannabis on your person, which is double the normal allowance for a recreational user. Purchasing cannabis at a dispensary may be more expensive than growing your own, but is often the preferred option for those unable or unwilling to commit to home cultivation.
Which Conditions Qualify Patients for Medical Cannabis in Vermont?
The official list of qualifying conditions has been revisited and edited a number of times over the years. Currently, the full list of conditions for which medical cannabis may be recommended by an authorized physician is as follows:
Crohn's Disease
HIV / AIDS
Multiple Sclerosis
Parkinson's Disease
Patients in Hospice Care
Diseases or conditions that produce the following symptoms:
Cachexia
Seizures
Severe or Chronic Pain
Severe Nausea
Patients with conditions or requirements that fall outside this list may also be recommended for medical cannabis by their physician, with eligibility ultimately being determined by the state.
Is Cannabis 100% Legal in Vermont?
Make no mistake about it - Vermont's liberal pot policy isn't without its limitations. As is the case elsewhere, taking things too far in terms of cannabis possession, distribution and cultivation could land you in serious trouble.
For example, possession of no more than 1 ounce of cannabis for personal use is now perfectly legal. However, get caught with more than 1 ounce (but less than 2 ounces) of usable cannabis and you could be looking at a $500 fine and six months in jail – even as a first offence. Subsequent offenses involving the same quantities paving the way for up to two years in jail.
If your home cultivation project is particularly successful and you end up with between 1lb and 10lb of usable cannabis, you'll be looking at a felony charge and up to five years in jail. It's also worth noting that any attempt to sell or illegally distribute weed could also land you in jail – the sale of less than half an ounce being punishable by up to two years behind bars. If you're dumb enough to sell or gift any amount of cannabis to a minor, it's five years in prison and a fine of $25,000.
What if My Plants Mature at the Same Time?
Ultimately, it's your responsibility to ensure you grow your weed in a way to avoid more than two plants maturing at the same time. You can legally grow up to six plants at any one time, but only two of these plants should be flowering.
Pleading ignorance won't help you if you're busted with more than your legal allowance. If you've between 3 and 10 mature cannabis plants on your property, you could face a fine of up to $10,000 and three years in jail. More than 10 mature plants about the place and it's a fine of up to $100,000 and five years behind bars.