Cannabis seeds for sale in Michigan
Bottom Line:
Medical and recreational cannabis have both legalized in Michigan, recreational cannabis sales only came into effect on December 1st, 2019. Michigan is pegged for one of the largest and most valuable commercial cannabis markets in the whole of the United States.
Medical cannabis has been legal in Michigan for more than a decade, though it took a further 10 years for recreational cannabis to be given the green light. Like elsewhere, the commercial cannabis industry in Michigan is expected to take a while to hit its stride, after which it could represent a gold mine the likes of which the state has never seen.
When Was Medical Cannabis Legalized in Michigan?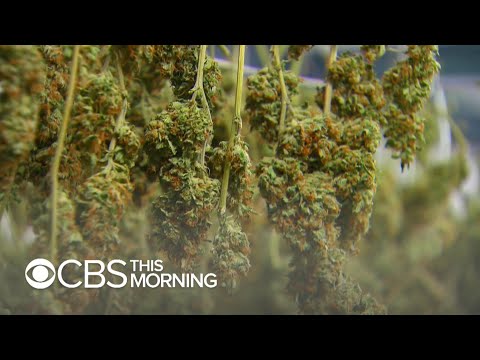 Michigan became the 13th state to legalize the use of medical cannabis in 2008. A decade later in 2018, 56% of voters decided that the time had come to also legalize recreational cannabis. The Michigan Regulation and Taxation of Marijuana Act came into effect, which would summarily permit adults aged 21 and over to purchase, carry and consume moderate quantities of cannabis. However, official regulations and licensing systems were still disconcertingly vague at the time, meaning legal cannabis seeds sales for recreational use would not begin until 2020.
So, Is Marijuana Legal in Michigan Right Now?
It is, but purchasing recreational cannabis legally is still pretty much impossible. It's an interesting situation, wherein it's legal to possess cannabis, carry cannabis, consume cannabis and even gift cannabis, but for a long time there was nowhere to buy it legally. At least, without a medical cannabis card. Precisely why it's such a godsend that Michigan also permits the limited cultivation of cannabis plants at home.
When Exactly Will Recreational Cannabis Sales Begin?
The recreational use of cannabis was due to come into effect at the beginning of January 2020, however, the date was abruptly bought forward and went into effect on December 1st, 2019, leaving many dispensaries unprepared to accommodate 'adult-use' sales, it now expected to be more widely available by mid-2020. At which time, their capacity to keep up with demand remains to be seen. Those who carry
cards may continue to use the state's medical dispensaries, should they wish to do so. It is also worth remembering that although the state has legalized recreational use of cannabis, many cities have decided to ban the sale of recreational cannabis, so it will not be available in every city.
What Are the State's Recreational Cannabis Possession Limits?
Michigan has decided to be comparatively generous with its official recreational cannabis possession limits. Since the bill passed, it has been legal for adults aged 21 or over to carry up to 2.5oz of cannabis on their person at any time. It's also legal to hold a maximum of 10oz of cannabis on your property. Cannabis concentrates can be held alongside your quarter of cannabis flowers to the tune of 15g or less, while the law states all adults have the right to grow a maximum of 12 cannabis plants at home.
Are There Any Restrictions on Cultivation?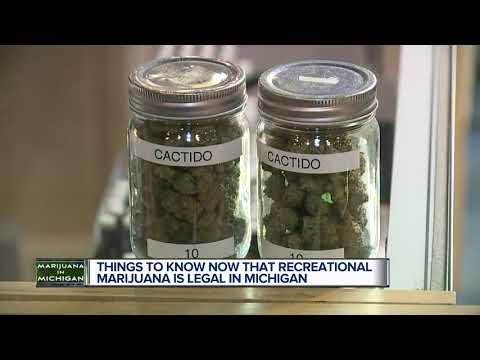 None that are particularly restrictive – the main proviso being that you don't go above your legal quota of 12 plants. In addition, all plants cultivated must be located out of sight and secured with a lock. No specific limitations have yet been imposed on the amount of cannabis that can be harvested and stored when grown at home. It is strictly forbidden to sell any of the cannabis you cultivate to anyone else under any circumstances, though it's possible to 'gift' cannabis to others free of charge.
Where Is It Legal to Consume Cannabis in Michigan?
The law states that not only must cannabis be consumed exclusively on private property, but also out of view from the public. This makes the whole legal consumption situation somewhat complex, as it rules out any area of the home that may be visible from outside. Gardens, patios, terraces and so on – all technically against the rules, if visible to others. Out and about, there are very few places the consumption of cannabis is permitted in Michigan. Consumption is strictly prohibited in parks, public places, Federal Properties and so on.
Has Recreational Legalization Affected the State's Medical Cannabis Program?
For the time being, not at all. The only real difference being that medical cannabis patients may find it easier (and perhaps cheaper) to access quality cannabis for the next couple of years at least. There are allowances for medical cannabis dispensaries to provide additional products with discounts exclusive to medical cannabis card holders – whether this actually happens remains anyone's guess. Nevertheless, anyone who needs cannabis for therapeutic purposes would be wise to apply for a medical cannabis card, rather than taking chances on the state's fledgling recreational cannabis program.
Can I Get Medical Cannabis in Michigan on My Health Insurance?
Unfortunately, insurance companies and medical assistance programs across the United States in general are under no obligation to reimburse patients for any costs associated with medical cannabis consumption. This is primarily due to the fact that all forms of cannabis remain illegal at a state level and are technically considered to have no therapeutic value whatsoever. Until cannabis is reclassified by the Federal government, all medical cannabis patients will be required to pay their bills out of their own pockets.
How Can I Qualify for a Medical Cannabis Card?
Michigan has a relatively streamlined medical cannabis application system, along with an enormous network of pro-pot physicians state-wide. As a result, the primary (or exclusive) proviso for qualifying for medical cannabis card is the formal diagnosis of one of several qualifying debilitating conditions. The current list of conditions being as follows:
Alzheimer's Disease
Amyotrophic Lateral Sclerosis (ALS)
Cachexia/Wasting Syndrome
Cancer
Crohn's Disease
Hepatitis C
Nail Patella
Seizures
Severe & Chronic Pain
Severe & Persistent Muscle Spasms
Severe Nausea
Any other medical condition approved by the Department of Community Health
It's also possible for cannabis-prescribing doctors to recommend patients with other conditions for medical cannabis. All such cases must be filed directly with the Michigan Dept of Community Health.
What's the Situation with Driving Under the Influence of Cannabis?
Lawmakers in Michigan have repeatedly reaffirmed their commitment to heavy punishments for anyone caught driving under the influence of cannabis. All such cases are treated in a similar way to more conventional alcohol DUIs, resulting in steep fines and possible imprisonment for those who break the rules. It's widely acknowledged that current cannabis testing methods are wildly unreliable and deeply flawed, so it's best to steer clear of cannabis entirely if you plan on getting behind the wheel.
On that note, it is also strictly forbidden to consume cannabis of any kind within any motor vehicle. Irrespective of whether you are a passenger and even if the vehicle is stationary at the time, it is still illegal to consume cannabis in a motor vehicle.
How About Transporting Marijuana in Michigan?
Clear rules have been outlined for the safe and legal transportation of cannabis from one point to another. In a nutshell, all types of cannabis and cannabis-related products must be transported in a sealed and labeled package, which has not been opened and resealed at any time. All such packages must be placed in the trunk of the car, or in a location as far away from the driver as possible if there is no trunk available. Simply by failing to comply with these transportation rules, you could face a fine of up to $250 on the spot.
Can I Cross State Lines with Cannabis?
The law clearly states that individuals found to be carrying cannabis (even in small quantities) from one state into another face heavy fines or imprisonment. Even in instances where both states have similar policies regarding the legal possession and consumption of cannabis, inter-state transportation and export remain 100% illegal without a license. If you are pulled over by state troopers and suspected to be transporting cannabis interstate, you can pretty much expect your vehicle to be torn to pieces until they find it.
How Will Cannabis Laws Vary from One Jurisdiction to the Next?
One of the most important aspects of Michigan's new cannabis policy is the allowance for individual jurisdictions to impose their own modified rules and regulations. For the most part, the likelihood of any town or city successfully imposing an outright ban on recreational cannabis is practically zero. However, there will undoubtedly be variations in availability, taxation, pricing for the end-customer and so on. In addition, it could prove to be significantly more difficult to open a legal cannabis business in some areas than others. All of which remains to be seen at this time.