Cannabis seeds for sale in Arizona
Bottom Line:
Cannabis in Arizona is legal for medical use, but prohibited for recreational use. Individuals found to be consuming cannabis for recreational purposes may be liable for heavy penalties, perhaps even imprisonment.
Arizona has always taken a pretty hard-line stance against the consumption of cannabis. At least, in the case of recreational marijuana, which remains 100% illegal across the state. Medical cannabis is available, though can be comparatively difficult to access.
When Was Medical Cannabis Legalised in Arizona?
The first formal vote to legalise the use of medical cannabis Arizona took place in 2002, which failed with a disappointing 42.7% of the vote. It wasn't until 2010 that Proposition 203 successfully brought medical cannabis legalisation into the picture - passing with a knife-edge 50.1% of the vote. The result of the vote suggesting that almost exactly half of all Arizona residents at the time were still opposed to the use of medical cannabis.
Interestingly, a law was passed in 2012 that prohibited patients on college campuses from accessing medical cannabis. This was subsequently deemed unconstitutional and reversed, though not until six years later in 2018.
In 2016, the people of Arizona were given the opportunity to vote on Proposition 205 - an amendment that would have legalised recreational marijuana. However, the Proposition failed with just under 49% of the vote. As a result, the only significant overhaul to Arizona's pot policy was the formal legalisation of medical cannabis in 2010, which remains the only legal form of cannabis state-wide.
How Many Medical Cannabis Cards Have Been Issued in Arizona?
Official records suggest that the Department of Health Services has so far issued approximately 195,000 medical marijuana cards. Arizona is currently home to approximately 7.1 million people, which suggests that no more than around one in every 35 citizens has legal access to cannabis.
How Can I Get a Medical Cannabis Card in Arizona?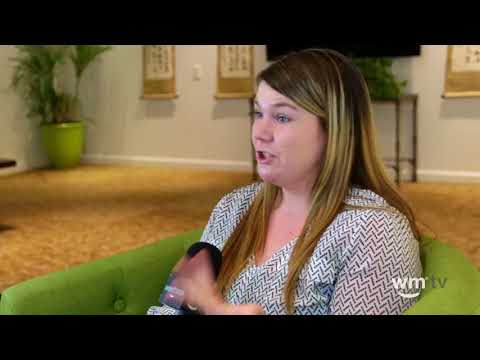 Due to the state's relatively strict cannabis laws, it can be difficult to get a medical cannabis card without extensively proving your case. For the most part, you will need to have been diagnosed with a life-affecting psychological or physiological condition by an authorized physician or expert within the state.
Even then, an extensive contingency of doctors and specialists across Arizona still refuse to authorise the provision of medical cannabis cards. As a result, patients must first assess the policies of the doctor they intend to visit, if looking to obtain a medical-marijuana permit.
What Conditions Qualify for Marijuana Certification?
The list of qualifying conditions for a medical marijuana card is extensive, with a certain degree the flexibility. Ultimately, it's up to the doctor you visit to determine whether your case qualifies for medical cannabis.
Examples of conditions that may qualify a patient for medical cannabis certification include HIV, AIDS, cancer, glaucoma, Alzheimer's disease, Crohn's disease and countless other chronic conditions. However, the evidence suggests that close to 90% of all medical cannabis cards in Arizona are issued to patients with chronic pain conditions. Nevertheless, it's worth remembering that being diagnosed with any such conditions doesn't automatically entitle the patients to a medical cannabis card.
How Much Does a Medical Cannabis Card Cost in Arizona?
In order to receive a formal medical cannabis recommendation from a doctor and subsequently obtain a medical cannabis card, patients are required to pay around $200 to $300 in total. All cannabis cards are issued for a maximum of one year and must be renewed after this time - each subsequent renewal costing $150. Exceptions apply in the case of Supplemental Nutrition Assistance Program participants, for whom initial registration and renewal costs are $75.
Doctors are free to establish their own pricing structures, though the vast majority charge $50 to $150 for issuing medical cannabis recommendations. Shopping around for a good deal is therefore advisable.
Where Can I Buy Medical Cannabis in Arizona?
Despite the fact that medical cannabis has been legal in Arizona for almost a decade, comparatively few dispensaries have been opened since 2010. To date, approximately 130 licences to open dispensaries have been issued, though fewer than 120 establishments are currently in operation. The vast majority of medical marijuana dispensaries in Arizona are based in the state's largest towns and cities, meaning patients are often required to commute fair distances to purchase cannabis.
Is it Legal to Grow Medical Cannabis at Home in Arizona?
Arizona's complex medical cannabis laws also extend to legal (or otherwise) cultivation. For the most part, cultivating cannabis remains 100% illegal. Even if you have a genuine medical condition and have obtained a medical cannabis card, this doesn't give you the permission to grow your own medical cannabis at home.
However, qualifying patients who live more than 25 miles away from an authorized dispensary are permitted to grow their own. Before doing so, the patient or their caregiver must be given formal approval by the state, which will also determine how many plants can be cultivated and how much cannabis can be held at any one time.
How Much Medical Cannabis Can I Buy in Arizona?
Heavy restrictions are placed on the quantity of medical cannabis patients can purchase in Arizona. During any 14-day period, it is forbidden to purchase more than 2.5-ounces of cannabis. Records must be kept by all dispensaries to ensure that patients are not able to buy more than their allowance under any circumstances. Should additional medical cannabis is required due to loss, theft, damage or over-consumption, the patient should speak to their doctor immediately.
Despite such restrictions, total medical cannabis sales across Arizona totalled an impressive 56 tons of cannabis flowers alone in 2018. Dispensaries also sold a collective 5 tons of related cannabis products, as reported by the Department of Health Services.
What Are the Prices of Medical Cannabis in Arizona?
Cannabis costs in Arizona vary wildly from one dispensary and strain to the next. Buds come in pre-sealed packages of all shapes and sizes, ranging from a single gram right up to an ounce. You could pay as little as $8 for a gram of basic weed, or up to $300 for an ounce of something more premium. There's no specific standardisation of pricing, so it can be worth shopping around to find the best deal on the strain you need in the quantity you require.
In total, the medical cannabis retail market in Arizona is valued at an estimated $400 million. This figure is expected to grow exponentially over the years to come, as more medical cannabis cards are issued, and more dispensaries open across the state.
Can I Legally Buy Edibles and Concentrates in Arizona?
The legalisation of medical cannabis in Arizona doesn't currently extend to edibles and extracts. It hasn't yet been decided by the state's supreme court as to whether the voter-approved Medical Marijuana Act should include such products.
However, this doesn't stop a sizeable proportion of dispensaries across Arizona selling edibles, extracts and related cannabis products. It's estimated that approximately five tonnes were sold in 2018 alone. There's much debate as to the legality of doing so and several arrests have been made - both in terms of dispensaries selling such products and medical cannabis patients possessing and using them.
One famous case involved a medical cannabis patient with the name of Rodney Jones, who was handed two and a half years in jail for possessing a concentrated form of cannabis to treat his condition.
Is Arizona Likely to Legalise Recreational Cannabis?
For the time being, the answer is no. Voters in Arizona were given the opportunity to legalise recreational cannabis as recently as 2016. However, the vote was defeated by a narrow margin, putting the entire debate on the back burner for some time at least.
That said, there's a possibility of a ballot measure being reintroduced next year, which could give voters the opportunity to legalise recreational pot once again. Nevertheless, experts across the state don't see the result being any different than that of 2016. If anything, the likelihood of the legalisation of recreational cannabis in Arizona over the next few years is 50-50 at best.
There are also no indications that lawmakers in Arizona intend to relax medical cannabis policy anytime soon. The state will therefore continue to be one of the strictest states in the US where all-round cannabis policy is concerned.
What if I am Caught Illegally Using Cannabis in Arizona?
Arizona has never been a state to shy away from harsh cannabis-related prosecutions (see the case of Rodney Jones above). If you are caught in possession of less than 2lbs of cannabis without a medical marijuana licence, you could face a fine of up $150,000 and up to 18 months in jail. That's for a first offence and represents the minimum punishable felony where illegal possession of cannabis is concerned.
Suffice to say, carrying or consuming cannabis in Arizona without a valid medical marijuana permit represents a risk that isn't worth taking.