Cannabis seeds for sale in Arkansas
Bottom Line:
Medical cannabis was legalised in Arkansas in 2016, though all forms of recreational cannabis remain strictly prohibited. Individuals found to have broken recreational medical cannabis laws face fines of up to $10,000 and a possible three-year prison sentence.
Arkansas is one of dozens of North American states to have significantly loosened its medical cannabis policy over recent years. Nevertheless, Arkansas appears no closer to legalising recreational cannabis than it was several years ago. Heavy penalties are still enforced against those who break medical or recreational cannabis rules state-wide.
When Was Medical Cannabis Legalised in Arkansas?
Before medical cannabis was officially legalised in Arkansas, several cities declared in 2006 they would no longer prioritise cannabis crime enforcement in general. At this point, cannabis possession and consumption in small quantities was considered unofficially decriminalised in these select regions. Nevertheless, cannabis in all its forms remained illegal at state level.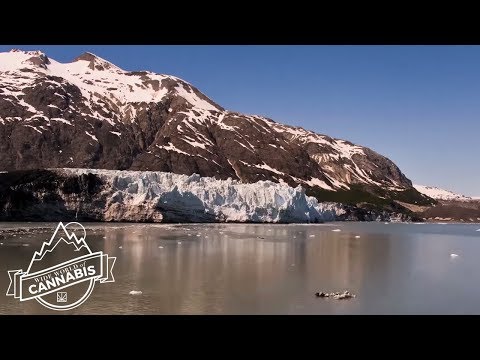 10 years later in 2016, citizens of Arkansas approved what came to be known as the 'Arkansas Medical Marijuana Amendment' by a majority of just 53%. The new legislation for the first time permitted legal access to medical cannabis for individuals with both a serious health condition and the approval of an authorized doctor. This was followed by an attempt in 2018 to prevent medical cannabis licenses from being issued, which was subsequently reversed by the Arkansas Supreme Court.
Today, medical cannabis cards are issued by the Arkansas Department of Health to patients and caregivers, upon being diagnosed and recognised by their doctors. Cultivation and dispensing policy are overseen by the Arkansas Alcoholic Beverage Control Division.
Where Can I Purchase Cannabis in Arkansas?
As recreational cannabis remains illegal state-wide, the only place to legally purchase cannabis in Arkansas is at a registered and recognised medical dispensary. Purchases are authorized exclusively to those who carry a medical cannabis card, which must be produced at the time of purchase. Registered caregivers are also allowed to buy medical cannabis on behalf of their patients.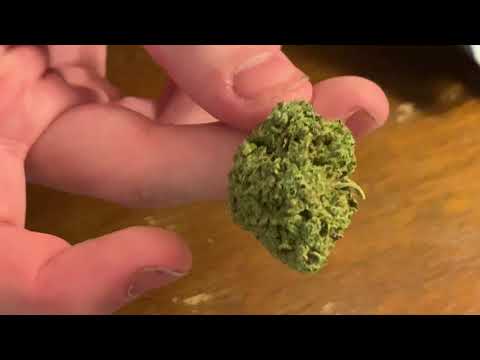 Where Can Cannabis be Consumed in Arkansas?
The consumption of cannabis in public places is prohibited, which means that the only realistic place medical cannabis patients can consume cannabis is in their own home. Private care facilities may also allow the consumption of medical cannabis at their own discretion, exclusively in designated areas with no public access.
Can Medical Cannabis Patients Grow Their Own?
Unfortunately, there is absolutely no allowance whatsoever for legally cultivating medical cannabis at home. Irrespective of the patient's requirements and how far the nearest dispensary may be, it remains illegal to cultivate cannabis in any form and for any purpose. Anyone wishing to cultivate cannabis must first obtain the necessary licensing from the state.
What Are the State's Cannabis Possession Limits?
As it stands, authorized medical cannabis patients and caregivers are allowed to purchase a maximum of 2.5 ounces (70g) of cannabis within any 14-day period. However, more specific restrictions may be imposed by the Arkansas Department of Health on patients with certain conditions and requirements. This is also the maximum amount of cannabis any individual is permitted to carry on their person at any one time. Interestingly, medical cannabis patients are only permitted to purchase and use marijuana that has been grown and quality-tested within the state of Arkansas.
How Can Medical Cannabis be Transported in Arkansas?
There are currently no specific state laws regarding how cannabis can and should be transported by card holders and caregivers. Nevertheless, local jurisdiction generally states that purchased cannabis products should be kept in a sealed container in an unopened condition, placed in the trunk of a vehicle or in the last row of seats. All forms of cannabis delivery (with the exception of authorised personnel) remain illegal.
What if I Don't Have a Medical Cannabis Card?
As is the case elsewhere, the black market for recreational cannabis in Arkansas is rife. Getting hold of cannabis without a medical cannabis card isn't difficult, but nonetheless carries enormous risk.
The lowest penalty-level applies to possession of cannabis totalling less than 40oz, which even as a first offense could lead to a fine of up to $2,500 and a year in jail. Those who are caught cultivating cannabis are typically considered as having the intent to supply, which carries significantly greater penalties. Any indication of intent to deliver/supply can lead to a fine of up to $10,000 and a mandatory minimum three years in prison.
Arkansas remains one of the strictest North American states where the illegal cultivation and distribution of recreational cannabis are concerned.
What Conditions Qualify Under the Arkansas Medical Cannabis Program?
The list of qualifying conditions is continuously evolving and there's a degree of flexibility/discretion. If an authorized doctor in Arkansas believes you are a suitable candidate for medical cannabis, they may approve you for a permit. However, many doctors still refuse to recommend medical cannabis under any circumstances.
Just a few of the qualifying conditions currently deemed acceptable under the Arkansas Medical Cannabis Program include the following:
Lou Gehrig's disease
Alzheimer's disease
Cachexia
Cancer
Crohn's disease
Fibromyalgia
Glaucoma
Hepatitis C
Muscle spasms
Peripheral neuropathy
Seizures
Severe arthritis
However, it's important to remember that being diagnosed with any of these conditions doesn't necessarily guarantee access to medical cannabis. Should a patient's condition not appear in the list, a petition may be filed with the Department of Health accordingly.
How do I Apply for a Medical Cannabis Card in Arkansas?
The first step in the process is to register online with the Arkansas Department of Health, which attaches a flat rate of $50. In the event of a caregiver, an additional $30 is required to cover a background check. This fee is waived in a case of caregivers that are the legal guardians of their patients.
In order to qualify, you must have been diagnosed with a recognised medical condition (see above), be over the age of 18 years at the time of application and have been approved for a medical cannabis card by a registered physician. You'll also need to provide evidence that you are a permanent resident of Arkansas. If you live elsewhere in the United States and have a valid medical cannabis permit from your home state, you may be able to register for medical cannabis in Arkansas by providing the relevant documentation.
Who Can Apply for a Dispensary or Cultivation Licence?
Theoretically, anyone interested in setting up a cannabis business in Arkansas can apply for the required licensing. However, the state places strict limitations on the number of cultivation and dispensary licenses that can be issued each month or year. In addition, application fees are relatively high and only partially refundable.
For example, applications for a dispensary licence include a $15,000 initial payment, of which only half is refunded if the application is rejected. In the event that an application for a cultivation license is successful, the applicant must then pay a licence fee of $100,000.
What about CBD and Hemp in Arkansas?
The introduction of the 2018 Hemp Farming Act made new allowances in Arkansas for cannabis containing no more than 0.3% THC. All cannabis had previously fallen under the same Schedule One status, making it illegal to cultivate, distribute, possess, consume and so on. Today, hemp is considered a legal agricultural product, the same also applying for all hemp-based derivatives. Hence, just as long as any given CBD product is manufactured using nothing but legal agricultural hemp, it is likewise considered legal in the state of Arkansas.
Are There Restrictions on Cannabis Paraphernalia?
Such is the severity of cannabis policy in Arkansas that there are also heavy restrictions on the possession and use of cannabis related paraphernalia. Specifically, anyone without a medical cannabis licence caught in possession of cannabis paraphernalia with the apparent intent to use it could face a fine of up to $2,500 and a year in jail. In the case of hardware for growing cannabis, any kind of possession is considered a Class D Felony and can be punished with a fine of up to $10,000 and up to six years in jail.
Will Recreational Cannabis Be Legalised in Arkansas?
Advocates continue to push for a fresh vote on recreational cannabis legalisation in Arkansas, but the outcome of such a vote remains anyone's guess. Given how the current medical cannabis legislation squeaked through by such a narrow margin, it's unlikely the state will open its arms to recreational pot anytime soon. Particularly given the severity of the current penalties faced by those who break recreational or medical cannabis laws.