Cannabis seeds for sale in Connecticut
Bottom Line:
Cannabis in the North American state of Connecticut is illegal for recreational use, but possession of small amounts has been decriminalized. Medical usage is permitted upon the provision of a valid medical cannabis card, issued by the state.
Governor Dannel Malloy perhaps best explained the most recent shift in cannabis policy in Connecticut:
"Let me make it clear—we are not legalizing the use of marijuana. In modifying this law, we are recognizing that the punishment should fit the crime, and acknowledging the effects of its application. There is no question that the state's criminal justice resources could be more effectively utilized for convicting, incarcerating and supervising violent and more serious offenders."
Despite confirming the state as a whole taking a more relaxed approach to cannabis-related crime, Malloy made it clear that outright legalisation was off the cards for the time being at least.
When Was Medical Marijuana Legalised in Connecticut?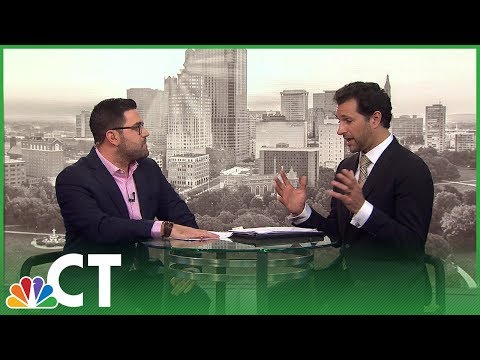 Medical cannabis has been legal in Connecticut since the summer of 2012, when the state's medical marijuana program was officially enacted. For the first time, patients and caregivers were able to apply for and receive medical cannabis registration cards, if deemed suitable by authorised physicians. Somewhat rooted in its early stages, the state's medical cannabis program was significantly expanded in 2016, and once again in 2018. Seven years into medical cannabis legalisation, there are still only 18 licensed dispensaries in operation across Connecticut.
Which Conditions Qualify Under Connecticut's Medical Cannabis Program?
The state of Connecticut has issued a list (updated several times) of conditions that may qualify a patient for inclusion in its medical cannabis program. Examples of which at the time of writing include the following:
Amyotrophic Lateral Sclerosis (ALS)
Cachexia
Cerebral Palsy
Complex Regional Pain Syndrome
Crohn's Disease
Cystic Fibrosis
Damage to the Nervous Tissue of the Spinal Cord
Epilepsy
Glaucoma
Hydrocephalus with Intractable Headache
Intractable Headache Syndromes
Irreversible Spinal Cord Injury
Muscular Dystrophy
Neuropathic Facial Pain
Osteogenesis Imperfecta
Parkinson's Disease
Human Immunodeficiency Virus
Acquired Immune Deficiency Syndrome
Post Herpetic Neuralgia
Post Laminectomy Syndrome
Severe Psoriasis and Psoriatic Arthritis
Severe Rheumatoid Arthritis
Sickle Cell Disease
Spasticity or Neuropathic Pain
Terminal Illness Requiring End-Of-Life Care
Ulcerative Colitis
Uncontrolled Intractable Seizure Disorder
Wasting Syndrome
Interestingly, Connecticut is one of few medical cannabis states yet to add chronic pain to its list of qualifying conditions. That said, there is a degree of flexibility and physicians are able to recommend patients for medical cannabis, should they deem it a preferable treatment method for their condition.
What Are Connecticut's Cannabis Possession Laws?
Individuals who are registered under the state's medical marijuana program are permitted to purchase and possess cannabis in small quantities, adding up to no more than 25oz per month. Special permission must be obtained in cases where larger amounts of medical cannabis are required. There are currently no home delivery services available for medical cannabis patients in Connecticut.
What if I Don't Have a Medical Cannabis Card?
Individuals who choose to purchase cannabis on Connecticut's black market face relatively heavy penalties for carrying modest quantities. For example, if you are caught with no more than 0.5oz on your person, you could be fined $150 to $500 for a first offence. However, if you have more than 0.5oz on your person, you could be looking at a fine of up to $2,000 and a year in jail. Subsequent offenses are punishable by fines of up to $3000 and a maximum five-year prison sentence.
However, it's worth once again noting the words of Governor Dannel Malloy, who stated outright that minor cannabis offences were no longer a priority for state law enforcement. You could technically still have the book thrown at you for possession alone, but the likelihood of being handed a prison sentence for carrying small quantities of cannabis is pretty low.
Can Medical Cannabis Patients Grow Their Own Plants?
For the time being, there is no allowance for anyone in the state of Connecticut to cultivate cannabis without a licence. Medical cannabis patients are forbidden from growing their own cannabis, irrespective of the nature or severity of their condition.
How Can I Get a Medical Cannabis Card?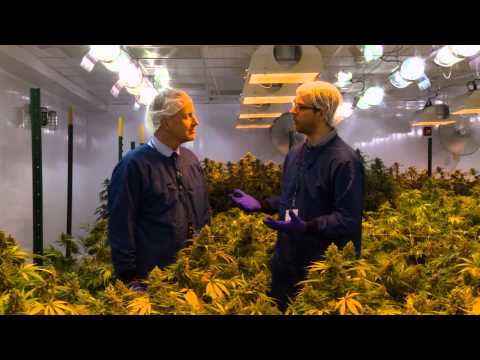 If you believe you may qualify for Connecticut's medical marijuana program, the application and registration process is relatively straightforward:
The programme is only open to individuals over the age of 18, unless represented by an authorised and approved caregiver.
Your condition must be diagnosed by an authorised physician and recognised within the current list of qualifying conditions issued by the state.
In order to access the online certification system, the applicant first needs to create a DAS Business Network Account.
Completed application forms must be submitted along with a recent photograph, proof of identity, proof of residency within the state of Connecticut and a standard application fee of $100. This application fee is non-refundable, even if the application is unsuccessful.
All medical cannabis certificates must be replaced/renewed no later than one year following the date of the initial physician's certificate.
All cases are heavily scrutinised and many physicians in Connecticut continue to refuse their participation in the state's medical cannabis program. If considering filing an application for a medical cannabis card, use the Internet to find a rated and recommended physician in your area.
Can I Get a License to Grow or Sell Cannabis in Connecticut?
Heavy restrictions are imposed on the number of licences issued to growers, manufacturers, processors and retailers in Connecticut. It is illegal for anyone other than a licensed pharmacist to sell cannabis to medical marijuana patients. For those who qualify, initial retail permit applications include a non-refundable fee of $1000. If the application is successful, a further $5000 must be paid as a registration fee, along with an annual renewal fee of $5000.
Setting up as a cultivator in Connecticut is not only expensive, but borderline impossible. Current state law only allows for a maximum of 10 producers to operate consecutively state-wide. In order to apply for a medical cannabis production licence, an initial application fee of $25,000 must be provided at the time of the application. This is then followed by a $75,000 registration fee, along with an annual renewal fee of a further $75,000.
Will Connecticut Ever Legalise Recreational Cannabis?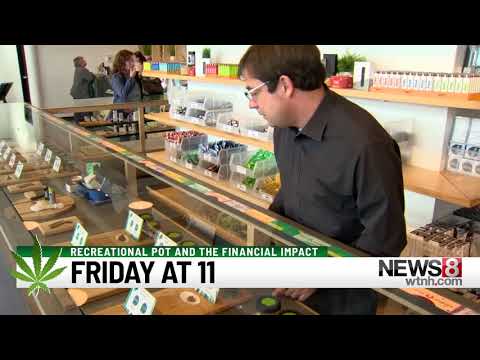 Despite its relatively tough stance against recreational cannabis today, it's widely expected that Connecticut will overhaul its cannabis legislation some time in 2021. Recent attempts to legalise recreational cannabis have failed, but another referendum could be in the pipeline within the next couple of years.
It's estimated that within the first year alone, the state of Connecticut could generate more than $30 million in tax revenues from legal cannabis. In addition, the situation in Colorado is being watched very closely by all parties. Even those who oppose cannabis legalisation believe that a future referendum would be successful, due to overwhelming support from the business community.
Nevertheless, this remains 100% speculative for the time being. Just as recreational cannabis technically remains 100% illegal in Connecticut. One of many reasons why huge swathes of the cannabis community in Connecticut are setting their sights on Massachusetts to the north - a nearby legal cannabis haven revelling in the benefits of pro-pot policy.