Bodhi Seeds
Bodhi Seeds are well known as a family-run business that makes great effort to maintain its excellent reputation. They do this by demonstrating the quality of their product rather than slick advertising and maintaining a bond with their die-hard fans and satisfied customers through their successful Instagram account with over 63,000 followers.
All their plants are grown using only organic methods and their seeds display above-average germination rates and long shelf life - quality control is key for this company. Parent strains are of the highest genetic standard and these breeders meticulously document the genetics of every pot strain they grow (meaning they know exactly which strains to cross for their very creative hybrid strains). Here at SeedSupreme Seed Bank, you can buy a range of regular cannabis seeds choosing from landrace plants and unique hybrid lines.
Origins
One of the most iconic and celebrated names in weed seed production, Bodhi Seeds has put their name to an extensive list of legendary strains over the years.
Despite their global fame and popularity among discerning cannabis cultivators worldwide, Bodhi Seeds is a brand that doesn't give much away in terms of their history, heritage or story.
Brand Evolution
Innovation Meets Tradition
Those who know Bodhi Seeds know that these breeders prioritize innovation and new-generation strain development above all else. However, they also remain relentlessly committed to their roots, combining 21st century research and development with time-tested breeding techniques and comprehensive quality focus.
Over the years, the Bodhi breeders have produced and launched some of the most iconic strains to have hit the commercial marijuana market worldwide in some time. Ideal for recreational and therapeutic tokers alike, the Bodhi Seeds collection takes depth and diversity to entirely new levels.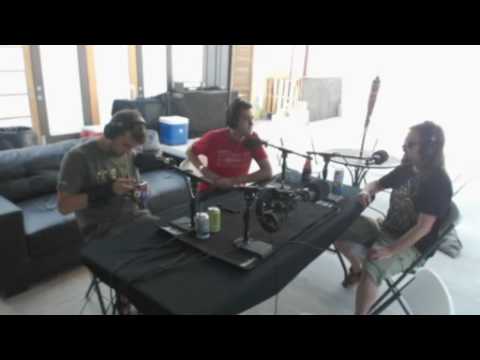 One Potent Parent
Take a look through our list of the essential strains from Bodhi Seeds and you might notice a certain pattern emerging - many of the best-selling hybrid strains from this seed bank include the genetic lineage of one Snow Lotus strain.
These prolific breeders created the Snow Lotus strain by combining two resinous and potent parents - Afgooey and Blockhead. Thanks to landrace genetics from a variety of climates including Hawaii, Afghanistan and Nepal, this exceptional hybrid has proven capable of thriving in all sorts of climate conditions, never failing to produce high yields of nugs glistening with resin and packed with strong scents and flavors.
While the heavy trichome count on Snow Lotus has made the strain a popular choice among cultivators looking to make concentrates, the strain has also proven to be one seriously potent parent, enhancing the genetics of many of Bodhi Seeds' best-sellers without ever creating a sense of sameness.
Essential Strains
Narrowing things down to just a handful of top strains from Bodhi Seeds isn't easy, given the sheer number of epic hybrids they've created over the years. Nevertheless, the following represent some of the top-selling strains of all time from this innovative seed bank - each bringing something unique and memorable to the table:
Ancient OG
One of several outings in Bodhi Seeds' OG synthesis series, Ancient OG is a heavy-hitting outing of epic proportions coming from the crossing of Iran '72 and Snow Lotus. Mature Ancient OG plants produce the most fantastic pine-forest aromas with plenty of fresh earth and a hint of citrus, with a flowering time of approximately nine weeks.
This hybrid is a heavy yielder and needs a fair amount of space to perform at her best, though rewards careful cultivation with huge hauls of high-potency weed with all the classic OG characteristics.
Blockhead BX1
A masterclass in all-round sensory indulgence, Blockhead BX1 is one of the most beautiful and enjoyable specimens you'll ever lay your hands on, thanks to her Blockhead meets Snow Lotus lineage.
Expect relatively large plants with gorgeous purple hues and sweet berry fragrances, along with a brain-boosting high that maximizes energy and motivation levels after a single heavy hit. Anyone with a taste for Grape strains should consider Blockhead BX1 absolutely unmissable.
Blue Tara
Popular in recreational cannabis circles, Blue Tara is no less than a global superstar for the medicinal marijuana masses. Producing potent and fragrant flowers in generous quantities, Blue Tara is renowned for her warm, comforting, and idyllic high that takes relaxation to an entirely new level. Everyday aches and pains are no match for this stuff, which crosses Bubbashine and Snow Lotus genetics to boast a beautiful fragrance akin to baked goods and blueberries.
Dream Lotus
This girl was never going to be anything but a masterpiece of modern cannabis engineering, with her all-star lineage of Blue Dream Santa Cruz (Sativa cut) and Snow Lotus. Exactly as expected, Dream Lotus retains all the most important properties of her Blue Dream parentage, only with the added bonus of a much faster finish and improved potency.
Expect the usual fruity fragrance cacophony, bursting with ripe blue berries and complemented with just the right amount of exotic spice.
Goji OG
Prestigious and unashamedly exclusive, even the folks at Bodhi Seeds were blown away by the result of their cross-breeding experiment involving Nepali OG and Snow Lotus.
By far, Goji OG is considered to be one of the heaviest-yielding specimens of her kind available, which despite her epic output maintains the spectacular flavor and fragrance profiles of both parent strains. Complex and enjoyable in the extreme, Goji OG blends red berry fragrances with sour cherries, ripe strawberries, and even a touch of liquorice.
Green Lotus
Perhaps the ultimate crowd-pleaser for an invigorating and energizing daytime smoke, Green Lotus is as easy to grow as she is enjoyable to use. Expect ultra-fast turnaround times and exceptionally generous yields of one of the most celebrated and sought-after Sativa hybrids money can buy. Not to mention, elevated THC levels and the added bonus of fabulously fruity flavors that make Green Lotus downright irresistible - then again, we'd expect no less from a blend of Green Crack and Snow Lotus.
Jabba's Stash
Perfect for invigorating the mind and relaxing the body at the same time, Jabba's Stash is a quick and easy strain to grow indoors or out, owing her formidable genetics to Original Bubba Kush and (you guessed it) Snow Lotus.
Heavy yielding, resistant to most common plant problems, and with a flowering time of just nine weeks, this hybrid has all the makings of a true modern classic. A cut above any comparable strains for cannabis connoisseurs, Jabba's Stash has a complex flavor profile that varies from tropical fruits to bitter coffee to sweet springtime flowers.
Lotus Larry
Score yourself a batch of Lotus Larry seeds and odor control should be your number-one priority. Bursting with floral lemon oil fragrances that travel for miles, this stuff is exceptionally difficult to keep under wraps. Flowering times come in at around nine weeks, after which you'll be gifted with oversized buds of medium density with tons of sticky trichomes. Not to mention, the quintessential OG Sativa high that hits like a freight train.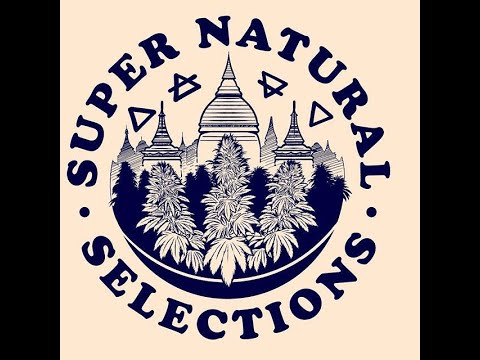 Satsuma
Last up, a notable mention goes the way of Satsuma, which enhances the unmistakable fragrance and flavor of her orange AE77 Cali-O lineage. Far from sharp and acrid, Satsuma emits a dreamy and almost creamy orange-grapefruit fragrance that's as decadent as any dessert. Even when THC production is relatively modest, you don't need much of this stuff to fire you up and put a spring in your step for hours on end.