Delta 9 Labs
The Delta 9 Labs philosophy is pretty simple - to engineer and introduce quality medical marijuana strains they'd be happy to use themselves. Operated by a team of therapeutic tokers producing for their fellow medicinal users, the Delta 9 Labs seed catalog goes beyond simple enjoyment to bring the wide-reaching health benefits of cannabis to the masses.
High yields, tasty, dank and rich in CBD; this is what MMJ should be. Buy Delta-9 Labs' cannabis seeds now from SeedSupreme Seed Bank.
Origins
For over a decade, Delta-9 Labs has been working with the world's most experienced medical marijuana breeders to produce medical-grade marijuana seeds from the their laboratory in Amsterdam.
They set the highest standards for their breeding and seed production projects because they are medical marijuana patients themselves, operating with strictly organic grows, each plant is professionally tested for its healing powers and the variety of strains they produce offer a great range of flavors as well as medical benefits.
Brand Evolution
A Medical Marijuana Mission
What immediately sets Delta 9 Labs apart from the vast majority of pot seed producers is the team's complete commitment to quality medical marijuana. Not to such an extent as to eliminate THC from the equation, but with particularly strong focus on CBD-heavy strains for therapeutic use.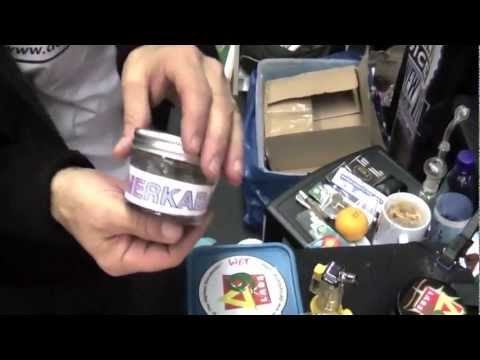 The difference with Delta 9 Labs being that the company is run by a team of medical marijuana patients with real-world medical marijuana patients in mind. These breeders know exactly what therapeutic toking audiences want and need, and they're in the perfect position to give it to them.
Having been doing what they do best for more than 15 years, Delta 9 Labs has successfully introduced some of the most popular and potent medical cannabis strains to have hit the commercial market to date.
"For over 15 years, Delta 9 Labs has been working to locate and curate the most desirable medical cannabis seeds on the planet. From our headquarters in Amsterdam, we work with the world's top breeders to discover the finest genetics. As registered medical marijuana patients ourselves, we strive to procure the most effective varieties of these healing seeds and keep them safe from extinction." - (Delta 9 Labs)
Commitment to Quality and Value for Money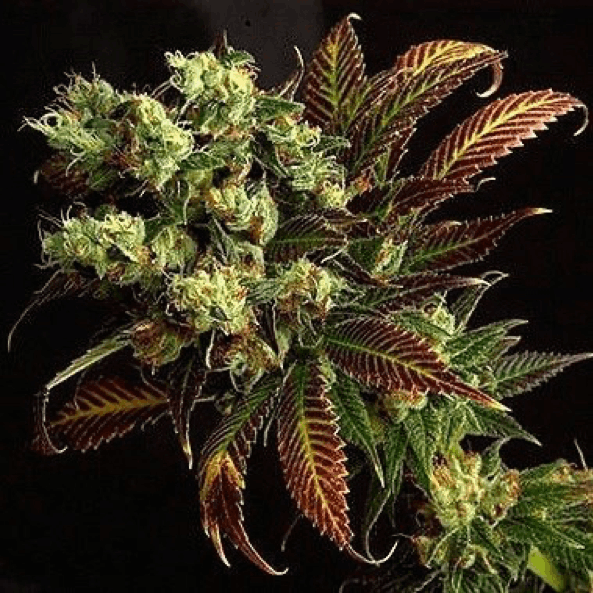 Despite having invested so heavily in the development of dozens of premium therapeutic strains, Delta 9 Labs remains committed to keeping their weed seeds as affordable as possible. Access to affordable medicine remains a priority for most responsible therapeutic cannabis producers, for whom quality weed is about more than pure enjoyment alone.
That said, many of Delta 9 Labs' most iconic and celebrated strains contain more than enough THC to deliver one hell of a high. So whether you're looking to treat a specific medical condition or simply out for a good time, you'll find everything you need and so much more in the current Delta 9 Labs catalog.
"All of the seeds in our library have been produced under strictly organic guidelines. From accepting only the finest genetics grown in the most natural methods, Delta 9 Labs' medical cannabis seeds provide the highest quality healing power which our customers have come to expect. That's why Delta 9 Labs sets the highest standards." - (Delta 9 Labs)
Essential Strains
Far from random, each and every strain produced by Delta 9 Labs was created with a specific purpose in mind. Some to inspire and energize, others to relax and unwind when life takes its toll.
As things stand right now, the following rank among the top-selling strains currently available from these Dutch breeders:
CannaSutra
Given that Delta 9 Labs considers CannaSutra to be their flagship strain, you know you're onto something special. Promising heavy yields, fabulous fragrance and a stimulating high that delivers just the right amount of creative energy, CannaSutra is also very easy to grow in controlled indoor spaces.
Typically producing around 1 ounce of quality cannabis for every square foot of grow space, CannaSutra is resistant to almost everything except overwatering. The fragrance and flavor profile of the ripe flower is sweet, floral and exotic, translating into a rich and satisfying smoke that immediately brings on creative and possibly philosophical thinking.
As the name suggests, she's also notorious for sparking 'creativity' between the sheets, which is an added bonus.
Southern Lights
With her 80% Sativa genetics, Southern Lights is a predominantly therapeutic strain that combines a gentle cerebral uplift with a strong and lasting body buzz. Treat her to ideal growing conditions and she'll rarely reach more than around 120cm in height, making her great for indoor grow rooms where space is at a premium.
Flowering times come in at around 65 days, after which you'll be treated to a multi-sensory experience you won't soon forget. Mature Southern Lights flowers produce the most beautiful amber-tinged resin coating, along with a fantastically fruity fragrance that's practically irresistible.
A balanced and controllable therapeutic strain that's great for alleviating stress, anxiety and everyday aches and pains.
Star Gazer
True to her name, Star Gazer is perfect for those times when you'd like nothing more than to just stare aimlessly into the heavens and relax in absolute contentment. Though created primarily for therapeutic purposes, Star Gazer nonetheless contains a relatively elevated 17% THC content. The result of which is a strong and long-lasting high, which is better suited to times of relaxation than as a daytime smoke.
At full maturity, you'll rarely come across a Star Gazer plant that reaches more than 90cm. Despite being exceptionally compact and easy to grow, these plants are nonetheless consistently heavy producers. They also require no specific TLC, shy of some strategic trimming to ensure good air flow and light penetration.
Brainstorm Haze
Last up, anyone on the lookout for a strain that's guaranteed to spark creativity and inspired thinking should look no further than this. Bursting with exotic charm and an intoxicating sandalwood fragrance you can't help but be intrigued by, Brainstorm Haze is pure and uncompromising creativity in cannabis form.
Durable, resistant and easy to grow, Brainstorm Haze requires a little more space than some of her counterparts above. You'll also want to step up your feeding regime as this stuff can eat like you wouldn't believe, though guarantees rich rewards when ready to harvest.
A good batch of ripe Brainstorm Haze has the kind of fragrance and flavor that immediately transports you to a world of pure magic and mystery.